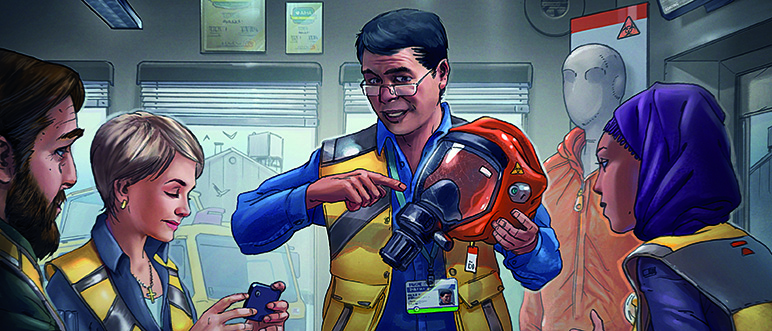 ​​​​Who We Are
AIHA is the association for scientists and professionals committed to preserving and ensuring occupational and environmental health and safety (OEHS) in the workplace and community. Founded in 1039, we support our members with our expertise, networks, comprehensive education programs, and other products and services that help them maintain the highest professional and competency standards.
Our Mission: Empowering those who apply scientific knowledge to protect all workers from occupational hazards.
Our Vision: A world where all workers are healthy and safe.

Benefits Offered by AIHA
AIHA offers comprehensive health, dental, and vision benefits partially funded by the organization. We also offer a 401(k) match, FSA, Life & AD&D, STD/LTD, flexible scheduling, telecommute options, and paid: holiday, personal, sick, and vacation leave. AIHA believes in developing our employees. As such, we provide professional development opportunities (internally and externally) and tuition reimbursement.
Meetings Manager (Falls Church, VA)
The Manager of Meetings manages the successful implementation of AIHce, PSX, and other meetings by performing the duties below personally or through subordinate employees. When needed, they will stand in for the Managing Director, Global Meetings and Business Development.
Program Manager, Education (Falls Church, VA)
The Program Manager's primary responsibility is to lead and manage the development, implementation, and continuous improvement of AIHA's education conference programming for our annual conference and other events, as needed. They will manage proposal submissions, the review and selection processes for education sessions, professional and student posters, and special events. The Program Manager works regularly with volunteer groups/committees, members, and vendors. This role requires project management skills, attention to detail, and the ability to work in a fast-paced, collaborative environment. The Program Manager reports to the Program Director, Education.