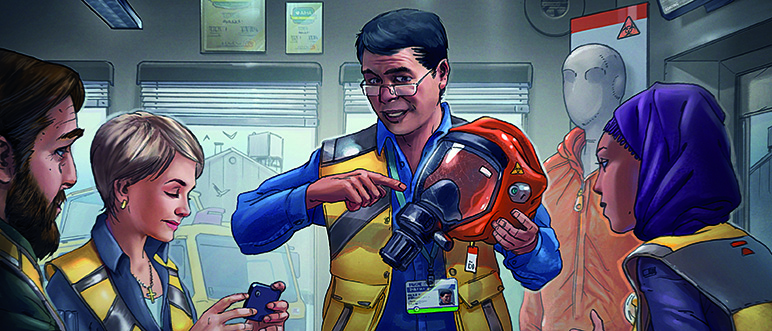 Who We Are
AIHA is the association for scientists and professionals committed to preserving and ensuring occupational and environmental health and safety (OEHS) in the workplace and community. Founded in 1939, we support our members with our expertise, networks, comprehensive education programs, and other products and services that help them maintain the highest professional and competency standards.
Our Mission: Empowering those who apply scientific knowledge to protect all workers and their communities from occupational and environmental hazards.
Our Vision: A world where all workers and their communities are healthy and safe.
To learn more about AIHA and our work, please
click here
.

Benefits Offered by AIHA
AIHA offers comprehensive health, dental, and vision benefits primarily funded by the organization. We also offer a 401(k) match, FSA/HSA, Life & AD&D, STD/LTD, flexible scheduling, telecommute options, and paid: holiday, personal, sick, and vacation leave. AIHA believes in developing our employees. As such, we provide professional development opportunities (internally and externally) and tuition reimbursement.

Residency Requirement & COVID
AIHA staff continue to work remotely. We hope to reopen our office later this year, once it is safe to do so. Prior to COVID, and after reopening our office, AIHA staff has the option to work remotely; however, based on our business set-up and to maximize remote work opportunities, AIHA only employs individuals who live in Washington, DC, Maryland, or Virginia. To be considered a candidate must live in, or be willing to relocate to, Washington, DC, Maryland, or Virginia.

COVID-19 Vaccine Requirement
AIHA requires all members of staff to be fully vaccinated from COVID-19 and present proof of vaccination status. Requests for exemptions from this requirement due to a medical condition(s) or sincerely-held religious belief or practice will be considered. AIHA follows the CDC's definition of "fully vaccinated."
About AIHA Laboratory Accreditation Programs, LLC
AIHA Laboratory Accreditation Programs, LLC is a third-party, internationally-recognized accreditation body. Our accreditation programs include: industrial hygiene, food, environmental lead, environmental microbiology, and unique scopes. Accreditation is granted to any laboratory satisfying AIHA LAP, LLC requirements for accreditation.

About the Role
The Accreditation Specialist's primary responsibility is managing the processes of the Laboratory Accreditation Programs. It requires the ability to act as a liaison for technical questions, interpreting technical data and results, and excellent customer service. This position will report to Senior Manager, Accreditation.