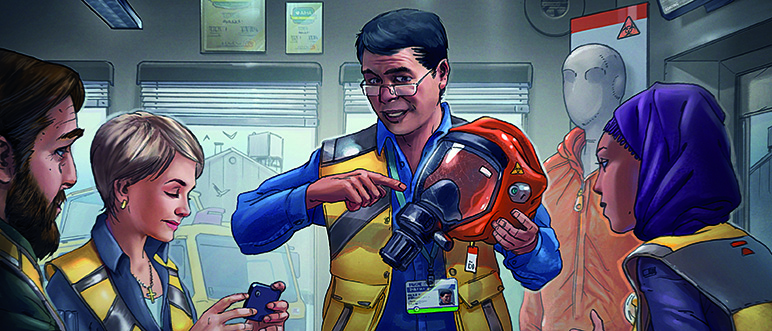 ​​​​Who We Are
Founded in 1939, AIHA is a nonprofit organization devoted to achieving and maintaining the highest professional standards for its members. More than half of the nearly 8,500 members are certified industrial hygienists (CIHs), and many hold other professional designations. AIHA administers comprehensive education programs that keep occupational and environmental health and safety (OEHS) professionals current in the field of industrial hygiene.​
AIHA is one of the largest international associations serving OEHS professionals practicing industrial hygiene and is a resource for those in large corporations, small businesses and who work independently as consultants.​

Benefits Offered by AIHA
AIHA offers comprehensive health, dental, and vision benefits partially funded by the organization. We also offer a 401(k) match, FSA, Life & AD&D, STD/LTD, flexible scheduling, telecommute options, and paid: holiday, personal, sick, and vacation leave. AIHA believes in developing our employees. As such, we provide professional development opportunities (internally and externally) and tuition reimbursement.


Positions Currently Available
Governance Specialist (Falls Church, VA)
The Governance Specialist supports the smooth and efficient running of the AIHA Board of Directors meetings and activities over the course of the year. They will support the Board nominations and elections process, new Board member orientation, in-person meetings and conference calls, and ceremonies and other related events. They will have the opportunity to learn hands-on about the inner workings of a professional membership association and to work directly with Senior Staff and the Board of Directors.
Manager, Technical Initiatives (Falls Church, VA)
Working closely across several departments, the Manager, Technical Initiatives (Manager, TI) is responsible for the work done within the Industrial Hygiene space, acts as a grass-roots organizer, and proactively oversees work within the Industrial Hygiene arena.
Project Administrator (Falls Church, VA)
This position is primarily responsible for working with the Senior Project Manager to facilitate the timeline and development and production of scientific and technical content via volunteer project teams and subject matter experts (SMEs). The projects managed will include administrative support and project management for several committees, and other technical products and services.