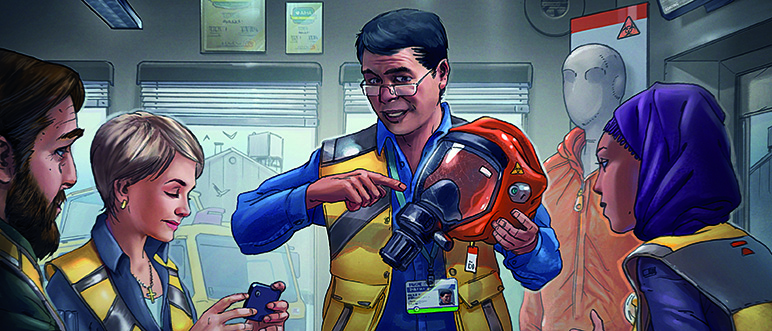 ​​​​Who We Are
Founded in 1939, AIHA is a nonprofit organization devoted to achieving and maintaining the highest professional standards for its members. More than half of the nearly 8,500 members are certified industrial hygienists (CIHs), and many hold other professional designations. AIHA administers comprehensive education programs that keep occupational and environmental health and safety (OEHS) professionals current in the field of industrial hygiene.​
AIHA is one of the largest international associations serving OEHS professionals practicing industrial hygiene and is a resource for those in large corporations, small businesses and who work independently as consultants.​

Benefits Offered by AIHA
AIHA offers comprehensive health, dental, and vision benefits partially funded by the organization. We also offer a 401(k) match, FSA, Life & AD&D, STD/LTD, flexible scheduling, telecommute options, and paid: holiday, personal, sick, and vacation leave. AIHA believes in developing our employees. As such, we provide professional development opportunities (internally and externally) and tuition reimbursement.


Positions Currently Available
Accounts Receivable Specialist (Part-Time) (Falls Church, VA)
This part-time position requires some accounting experience with excellent communication skills to assist AIHA's Senior Accountants in accounts receivable activity, billings, and general accounting services for multiple entities including but not limited to AIHA, LLCs and Foundations. We are anticipating the role working 20 hours/week across 4-5 days in our Falls Church office.