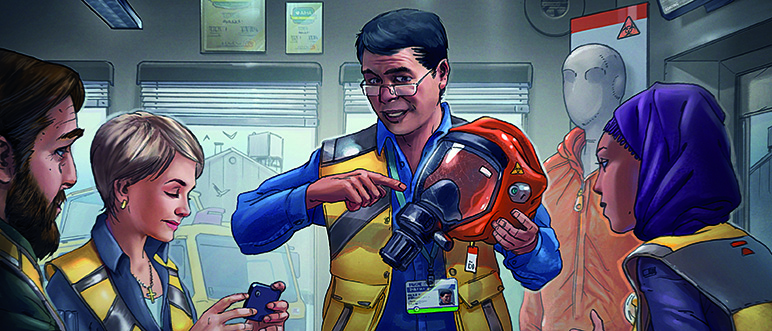 ​​​​Who We Are
Founded in 1939, AIHA is a nonprofit organization devoted to achieving and maintaining the highest professional standards for its members. More than half of the nearly 8,500 members are certified industrial hygienists (CIHs), and many hold other professional designations. AIHA administers comprehensive education programs that keep occupational and environmental health and safety (OEHS) professionals current in the field of industrial hygiene.​
AIHA is one of the largest international associations serving OEHS professionals practicing industrial hygiene and is a resource for those in large corporations, small businesses and who work independently as consultants.​

Benefits Offered by AIHA
AIHA offers comprehensive health, dental, and vision benefits partially funded by the organization. We also offer a 401(k) match, FSA, Life & AD&D, STD/LTD, flexible scheduling, telecommute options, and paid: holiday, personal, sick, and vacation leave. AIHA believes in developing our employees. As such, we provide professional development opportunities (internally and externally) and tuition reimbursement.


Positions Currently Available
Editorial Assistant (Falls Church, VA)
The Editorial Assistant supports the Editor-in-Chief, in producing the monthly Synergist magazine and weekly AIHA e-newsletters. Helps maintain and update the AIHA website. Position requires daily communication and coordination with multiple staff across the AIHA operation.
Project Manager (Falls Church, VA)
Working closely across several departments, the Project Manager is responsible for:
• Advancing the development of educational and informational resources for industrial hygienist (IH) / occupational and environmental health and safety (OEHS) professionals.
• Serving as grassroots organizer vis-a-vis our various technical committees, ensuring their interests are aligned with the association's overarching strategic priorities.
• Technical aspects of existing content.
• Use of professional IH concepts to resolve complex analysis of existing, new and emerging priorities.