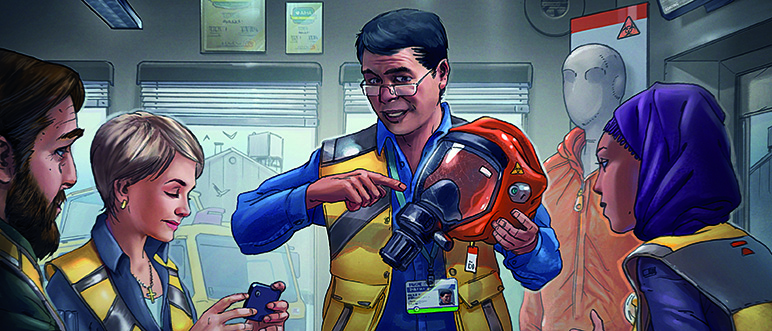 ​​​​Who We Are
Founded in 1939, AIHA is a nonprofit organization serving professionals dedicated to the anticipation, recognition, evaluation, control, and confirmation of environmental stressors in or arising from the workplace that may result in injury, illn​ess, impairment, or affect the well-being of workers and members of the community.
Benefits Offered by AIHA
AIHA offers comprehensive health, dental, and vision benefits partially funded by the organization. We also offer a 401(k) match, FSA, Life & AD&D, STD/LTD, flexible scheduling, telecommute options, and paid: holiday, personal, sick, and vacation leave. AIHA believes in developing our employees. As such, we provide professional development opportunities (internally and externally) and tuition reimbursement.
Accounts Receivable Specialist (Part-Time) (Falls Church, VA)
This part-time position requires some accounting experience with excellent communication skills to assist AIHA's Senior Accountants in accounts receivable activity, billings, and general accounting services for multiple entities including but not limited to AIHA, LLCs and Foundations. We are anticipating the role working 20 hours/week during normal business hours.
Executive Assistant (Falls Church, VA)
The Executive Assistant provides direct administrative support to the Chief Executive Officer (CEO) and Board of Directors (BoD). S/he serves as the primary point of contact for internal and external stakeholders and as the liaison to the BoD, members, and allied organizations. S/he must, at all times, represent the CEO with poise and professionalism.
eLearning Associate/Instructional Designer (Falls Church, VA)
The eLearning Associate designs and develops eLearning events and products that position AIHA as a leader in providing innovative learning experiences to OHS professionals. The eLearning Associate is a core contributor to growing and enhancing AIHA's eLearning portfolio, which includes online conferences, webinars, rebroadcasts, live and asynchronous self-study courses, and OnDemand recordings. The Associate works closely with internal project teams and subject matter experts in a project-based role.