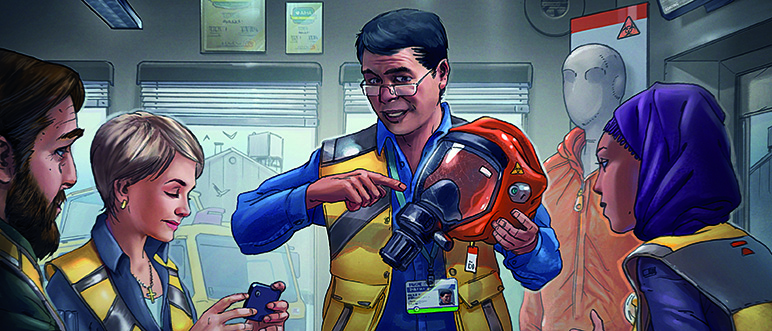 ​​​​Who We Are
Founded in 1939, AIHA is a nonprofit organization serving professionals dedicated to the anticipation, recognition, evaluation, control, and confirmation of environmental stressors in or arising from the workplace that may result in injury, illn​ess, impairment, or affect the well-being of workers and members of the community.
Benefits Offered by AIHA
AIHA offers comprehensive health, dental, and vision benefits partially funded by the organization. We also offer a 401(k) match, FSA, Life & AD&D, STD/LTD, flexible scheduling, telecommute options, and paid: holiday, personal, sick, and vacation leave. AIHA believes in developing our employees. As such, we provide professional development opportunities (internally and externally) and tuition reimbursement.
Email Marketing Specialist (Falls Church, VA)
Smart and driven with an amazing attention to detail? We're looking for you! AIHA is one of the largest associations serving professionals responsible for keeping workspaces healthy and safe. We are currently seeking an email marketing specialist to join our diverse and high-functioning MarComm team. You'll not only be responsible for developing and implementing email marketing strategies, but also assist in improving the user experience for enterprise-wide digital marketing efforts. If you're a savvy email marketer with excellent project management skills, consider applying today.
Publications Specialist (Falls Church, VA)
The Publications Specialist primary responsibility is the development and implementation of AIHA products and services related to publishing. This entails working closely with volunteer groups, vendors, staff and other internal teams. It requires significant editorial experience in scientific publishing and above average project management skills to ensure constant program evaluation and new product development.