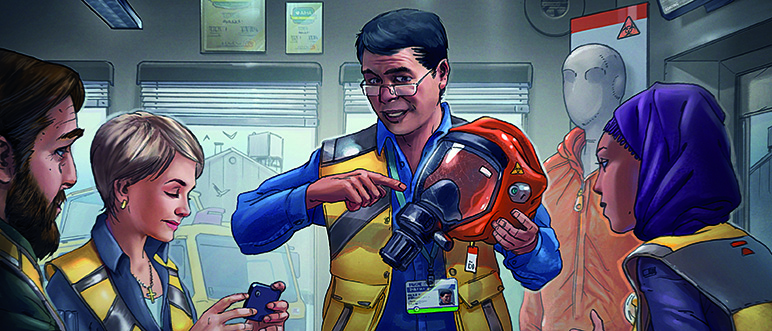 ​​​​Who We Are
Founded in 1939, AIHA is a nonprofit organization serving professionals dedicated to the anticipation, recognition, evaluation, control, and confirmation of environmental stressors in or arising from the workplace that may result in injury, illn​ess, impairment, or affect the well-being of workers and members of the community.
Benefits Offered by AIHA
AIHA offers comprehensive health, dental, and vision benefits partially funded by the organization. We also offer a 401(k) match, FSA, Life & AD&D, STD/LTD, flexible scheduling, telecommute options, and paid: holiday, personal, sick, and vacation leave. AIHA believes in developing our employees. As such, we provide professional development opportunities (internally and externally) and tuition reimbursement.


Due to COVID-19 and in an abundance of caution, AIHA has temporarily suspended our hiring processes. You may still apply to the open positions listed below; however, we will not be scheduling phone interviews or moving applications forward in consideration until it has been deemed safe to do so.
Email Marketing Specialist (Falls Church, VA)
The Email Marketing Specialist is responsible for assisting in developing AIHA's email marketing strategies and implementing digital marketing activities. Duties include (but are not limited to) writing, editing, and formatting copy; developing graphics; developing content for landing pages; and building and sending marketing emails. They are responsible for improving the user experience with AIHA's digital platforms, by leveraging knowledge of best practices, content layout, CMS experience, and search engine optimization.
Executive Assistant (Falls Church, VA)
The Executive Assistant provides direct administrative support to the Chief Executive Officer (CEO) and Board of Directors (BoD). S/he serves as the primary point of contact for internal and external stakeholders and as the liaison to the BoD, members, and allied organizations. S/he must, at all times, represent the CEO with poise and professionalism.
Helpdesk & Database Technician (Falls Church, VA)
Working with the Software & Data Services Administrator, this role will assist in maintaining a successful database environment while providing technical assistance and training to staff. They will also work with an outside IT vendor to provide on-site day-to-day technical support.
Meetings Manager (Falls Church, VA)
The Manager of Meetings manages the successful implementation of AIHce, PSX, and other meetings by performing the duties below personally or through subordinate employees. When needed, they will stand in for the Managing Director, Global Meetings and Business Development.