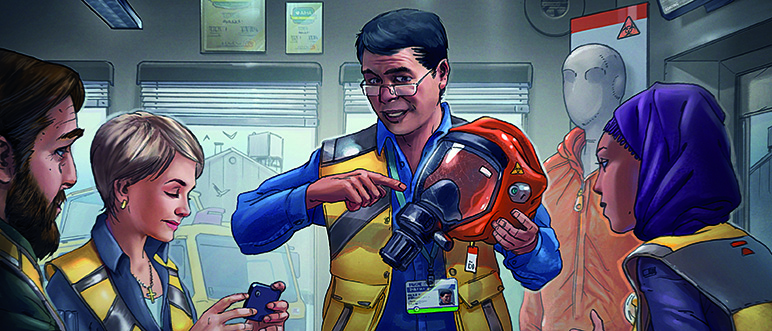 ​​​​Who We Are
Founded in 1939, AIHA is a nonprofit organization devoted to achieving and maintaining the highest professional standards for its members. More than half of the nearly 8,500 members are certified industrial hygienists (CIHs), and many hold other professional designations. AIHA administers comprehensive education programs that keep occupational and environmental health and safety (OEHS) professionals current in the field of industrial hygiene.​
AIHA is one of the largest international associations serving OEHS professionals practicing industrial hygiene and is a resource for those in large corporations, small businesses and who work independently as consultants.​

Benefits Offered by AIHA
AIHA offers comprehensive health, dental, and vision benefits partially funded by the organization. We also offer a 401(k) match, FSA, Life & AD&D, STD/LTD, flexible scheduling, telecommute options, and paid: holiday, personal, sick, and vacation leave. AIHA believes in developing our employees. As such, we provide professional development opportunities (internally and externally) and tuition reimbursement.


Positions Currently Available
Helpdesk & Database Technician (Falls Church, VA)
Working with the Software & Data Services Administrator, this role will assist in maintaining a successful database environment while providing technical assistance and training to staff. They will also work with an outside IT vendor to provide on-site day-to-day technical support.
Project Manager (Falls Church, VA)
The Project Manager, working under the direction of the Senior Project Manager, will manage our Content Priority Advisory Group (CPAG) to proactively advance the development of educational and informational resources for our members. They will serve as a grass-roots organizer by keeping technical committees on track and aligned with strategic priorities.