Consolidated Precision Products (CPP) has facilities across the United States, Mexico, and Europe. CPP specializes in high-precision, geometrically complex aerospace & defense components and subassemblies. CPP's capabilities include directionally solidified/single crystal castings, investment casting (super alloys, aluminum, steel & magnesium), dry sand, green sand and permanent mold. In-house services include rapid prototyping, stem drilling, tool construction, machining, ancillary processing, painting, coating, kitting and assembly. Founded in 1991, CPP has grown substantially over the past 20+ years.

At CPP you will find a results-oriented culture and collaborative atmosphere that offers career growth options in several different areas of the business. With a stable business model and competitive compensation & benefits, CPP is a great option to consider as you look to make your next career move.
Consolidated Precision Products is an Equal Employment Opportunity Employer and does not discriminate on the basis of race, color, religion, sex, sexual orientation, gender identity, national origin, pregnancy, age, disability, veteran status, genetic information, or any other characteristic protected under applicable law. It is the policy of the company to comply with all aspects of the Americans with Disabilities Act. Upon request, the company will provide reasonable accommodations to individuals with disabilities who need an accommodation to fully participate in the application process. All roles are restricted to U.S. persons (U.S. citizens, permanent residents and other protected individuals under the Immigration and Naturalization Act) due to access to export-controlled technology. CPP will require proof of status prior to employment.
Note that we maintain a drug-free workplace and all offers of employment will be contingent on satisfactory results of a drug & background screen.

If you are an individual with a disability and require a reasonable accommodation to complete any part of the application process or are limited in the ability or unable to use this online application process and need an alternative method for applying, you may contact our Human Resources Department.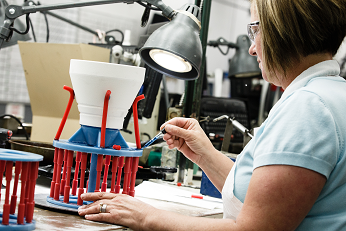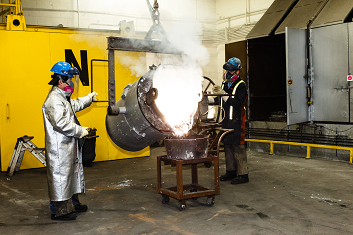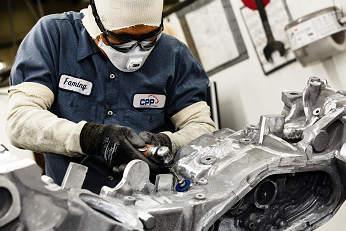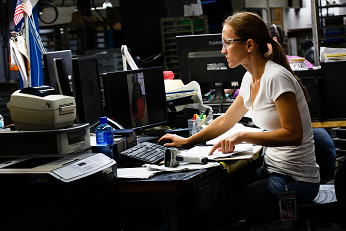 | Job Title | Location | Company | Type | Opened |
| --- | --- | --- | --- | --- |
| 2nd Shift Opportunities - Aerospace Manufacturing & Production | Eastlake, OH | CPP- Eastlake | Full Time | 8/10/2023 |
| 3rd Shift Opportunities - Aerospace Manufacturing - $1500 Sign-On Bonus | Eastlake, OH | CPP- Eastlake | Full Time | 8/8/2023 |
| AEROSPACE-ENTRY LEV-POST PROCESSING 2nd Shift (3:00 - 11:30pm M-F) | Chittenango, NY | Superior Metals Manufacturing | Full Time | 9/5/2023 |
| Account Manager | Bloomington, MN | CPP- Minneapolis | Full Time | 9/14/2023 |
| Aerospace Manufacturing and Production (Entry Level) | Eastlake, OH | CPP- Eastlake | Full Time | 6/30/2023 |
| Aerospace Manufacturing and Production 1st Shift (Entry Level) - Full & Part-time Opportunities! | Chittenango, NY | CPP- Syracuse | Full Time | 9/5/2023 |
| Aerospace Manufacturing and Production 2nd Shift (Entry Level) - Full & Part Time Opportunities! | Chittenango, NY | CPP- Syracuse | Full Time | 9/5/2023 |
| Aerospace Metal Grain Read Training - 3rd Shift | Eastlake, OH | CPP- Eastlake | Full Time | 8/25/2023 |
| Aerospace-Entry Level-Foundry Workers 2nd Shift (3:00 - 11:30pm M-F) | Chittenango, NY | Superior Metals Manufacturing | Full Time | 8/30/2023 |
| Alloy Operator - 1st shift | Eastlake, OH | CPP- Eastlake | Full Time | 5/19/2023 |
| CAD/Tooling Manager | Albany, OR | Selmet | Full Time | 9/14/2023 |
| Caster - 1st Shift Aerospace | Chittenango, NY | CPP- Steel Treaters | Full Time | 9/11/2023 |
| Chem Mill Operator - Aerospace Components - Day Shift | Albany, OR | PCT | Full Time | 8/22/2023 |
| Chem Mill Operator - Aerospace Components - Swing Shift | Albany, OR | PCT | Full Time | 8/22/2023 |
| Chem Mill Operator - Aerospace Components - Weekend Day Shift | Albany, OR | PCT | Full Time | 8/22/2023 |
| Chem Mill Operator - Aerospace Components - Weekend Graveyard Shift | Albany, OR | PCT | Full Time | 8/22/2023 |
| Core Assembler - 2nd Shift | Cudahy, CA | CPP- Cudahy | Full Time | 7/24/2023 |
| Darkroom Specialist - Aerospace Components - Day Shift | Albany, OR | Selmet | Full Time | 8/24/2023 |
| Development Engineer - Aerospace Components | Albany, OR | Selmet | Full Time | 8/24/2023 |
| Dimensional Inspector- 2nd Shift - Full & Part-time Opportunities! | Chittenango, NY | CPP- Syracuse | Full Time | 9/20/2023 |
| Dimensional Inspector- 2nd Shift - Full & Part-time Opportunities! | Chittenango, NY | CPP- Syracuse | Full Time | 9/1/2023 |
| Engineering Co-Op | Eastlake, OH | CPP- Eastlake | Internship | 7/27/2023 |
| Engineering Co-Op | Euclid, OH | CPP- Euclid | Internship | 7/27/2023 |
| Engineering Technician | Eastlake, OH | CPP- Eastlake | Full Time | 8/8/2023 |
| Engineering Technician | City of Industry, CA | CPP- Industry | Full Time | 9/20/2023 |
| Entry Level Manufacturing and Production - Aerospace Components | Albany, OR | PCT | Full Time | 8/22/2023 |
| Entry Level Maintenance Technician - 2nd Shift | Eastlake, OH | CPP- Eastlake | Full Time | 8/25/2023 |
| Entry Level Manufacturing - Aerospace Components | Albany, OR | Selmet | Full Time | 8/24/2023 |
| Environmental Health & Safety (EHS) Technician | Albany, OR | PCT | Full Time | 8/28/2023 |
| Finisher 1st Shift - Full and Part-Time Opportunities! | Chittenango, NY | CPP- Syracuse | Full Time | 9/1/2023 |
| Finisher 2nd Shift - Full and Part-Time Opportunities! | Chittenango, NY | CPP- Syracuse | Full Time | 9/5/2023 |
| Fluorescent Penetrant Inspector (FPI) Level 2 - 2nd Shift | City of Industry, CA | CPP- Industry | Full Time | 8/1/2023 |
| Foundry Helper - 2nd shift | Cudahy, CA | CPP- Cudahy | Full Time | 7/24/2023 |
| Foundry Helper/Furnace Operator - 1st or 2nd Shift | Euclid, OH | CPP- Euclid | Full Time | 8/30/2023 |
| Foundry Workers - 2nd Shift (3pm to 11:30pm M-F) | Chittenango, NY | Superior Metals Manufacturing | Full Time | 8/29/2023 |
| Foundry Workers - 3rd Shift (11pm to 7:30am Sun-Fri morning) | Chittenango, NY | Superior Metals Manufacturing | Full Time | 8/29/2023 |
| Frontend Area Operations Manager - Aerospace Components | Albany, OR | PCT | Full Time | 8/22/2023 |
| Furnace Operator - Aerosapce Components - Weekend Night Shift | Albany, OR | PCT | Full Time | 8/23/2023 |
| Furnace Operator - Aerospace Components - Alternating Schedule | Albany, OR | PCT | Full Time | 8/23/2023 |
| Furnace Operator - Aerospace Components - Weekend Day Shift | Albany, OR | PCT | Full Time | 8/23/2023 |
| Furnace Operator - Aerospace Components - Weekend Day Shift | Albany, OR | Selmet | Full Time | 8/24/2023 |
| Furnace Operator - Aerospace Components - Weekend Graveyard Shift | Albany, OR | Selmet | Full Time | 8/24/2023 |
| Grinder - (General Labor 2nd Shift) | City of Industry, CA | CPP- Industry | Full Time | 9/12/2023 |
| Heat Treat Apprentice - 3rd shift | Oriskany, NY | CPP- Steel Treaters | Full Time | 9/15/2023 |
| Human Resources Admin/ Specialist | Bloomington, MN | CPP- Minneapolis | Full Time | 8/25/2023 |
| Ingot Processor - Aerospace Components - Weekend Days | Albany, OR | Selmet | Full Time | 8/24/2023 |
| Ingot Processor - Aerospace Components - Weekend Night | Albany, OR | Selmet | Full Time | 8/24/2023 |
| Investment Casting Operator - Aerospace Components - Weekend Day Shift | Albany, OR | Selmet | Full Time | 8/24/2023 |
| Investment Casting Operator - Aerospace Components - Weekend Night Shift | Albany, OR | PCT | Full Time | 8/24/2023 |
| Investment Casting Operator - Aerospace Components - Weekend Night Shift | Albany, OR | Selmet | Full Time | 8/23/2023 |
| Journeyman Electrician/Millwright - Aerospace Components - Swing Shift | Albany, OR | Selmet | Full Time | 8/24/2023 |
| Journeyman Electrician/Millwright - Aerospace Components - Weekend Day Shift | Albany, OR | Selmet | Full Time | 8/24/2023 |
| Journeyman Electrician/Millwright - Aerospace Components - Weekend Graveyard Shift | Albany, OR | Selmet | Full Time | 8/24/2023 |
| Knockout Operator - 3rd Shift | Eastlake, OH | CPP- Eastlake | Full Time | 6/9/2023 |
| Knockout Operator - Aerospace Components - Swing Shift | Albany, OR | Selmet | Full Time | 8/24/2023 |
| Knockout Operator - Aerospace Components - Weekend Day Shift | Albany, OR | Selmet | Full Time | 8/24/2023 |
| Knockout Operator - Aerospace Components - Weekend Night Shift | Albany, OR | Selmet | Full Time | 8/24/2023 |
| Lab Supervisor - Aerospace Components | Albany, OR | Selmet | Full Time | 8/24/2023 |
| Lab Technician I - Aerospace Components | Albany, OR | Selmet | Full Time | 8/24/2023 |
| Lab Technician I - Aerospace Components | Albany, OR | Selmet | Full Time | 8/24/2023 |
| Lead Quality Engineer | Burlington, MA | Poly6 | Full Time | 7/21/2023 |
| Maintenance Mechanic - 2nd Shift | Euclid, OH | CPP- Euclid | Full Time | 8/22/2023 |
| Maintenance Supervisor - Aerosapce Components | Albany, OR | Selmet | Full Time | 9/15/2023 |
| Maintenance Technician - 1st Shift | Bloomington, MN | CPP- Minneapolis | Full Time | 9/19/2023 |
| Manufacturing Manager-3rd Shift | Chittenango, NY | Superior Metals Manufacturing | Full Time | 9/5/2023 |
| Manufacturing Supervisor - Aerospace Components - Day Shift | Albany, OR | PCT | Full Time | 8/23/2023 |
| Manufacturing Supervisor - Aerospace Components - Swing Shift | Albany, OR | PCT | Full Time | 8/23/2023 |
| Manufacturing Supervisor - Day Shift | Albany, OR | Selmet | Full Time | 9/19/2023 |
| Metal Finisher - Aerospace Components - Day Shift | Albany, OR | PCT | Full Time | 8/23/2023 |
| Metal Finisher - Aerospace Components - Swing Shift | Albany, OR | PCT | Full Time | 8/23/2023 |
| Metal Finisher - Aerospace Components - Weekend Day Shift | Albany, OR | PCT | Full Time | 8/23/2023 |
| Metals Operator - Aerospace Components - Weekend Day Shift | Albany, OR | Selmet | Full Time | 8/24/2023 |
| Metals Operator - Aerospace Components - Weekend Graveyard Shift | Albany, OR | Selmet | Full Time | 8/24/2023 |
| Millwright (Electrician Preferred) - Aerospace Components - Weekday Graveyard/Swing Shift | Albany, OR | PCT | Full Time | 8/23/2023 |
| Millwright - Aerospace Components - Swing Shift (Monday-Thursday) | Albany, OR | Selmet | Full Time | 8/24/2023 |
| Millwright - Aerospace Components - Weekend Day Shift (Friday-Sunday) | Albany, OR | Selmet | Full Time | 8/24/2023 |
| Millwright - Aerospace Components - Weekend Night Shift (Friday-Sunday) | Albany, OR | Selmet | Full Time | 8/24/2023 |
| Millwright Electrician - Aerospace Components - Weekend Graveyard Shift | Albany, OR | PCT | Full Time | 8/23/2023 |
| Millwright LME - Aerospace Components - Swing Shift | Albany, OR | Selmet | Full Time | 8/24/2023 |
| Millwright LME - Aerospace Components - Weekend Day Shift | Albany, OR | Selmet | Full Time | 8/24/2023 |
| Millwright LME - Aerospace Components - Weekend Night Shift | Albany, OR | Selmet | Full Time | 8/24/2023 |
| Mold Firing - Aerospace Components - Weekend Day Shift | Albany, OR | Selmet | Full Time | 8/24/2023 |
| Mold Firing - Aerospace Components - Weekend Night Shift | Albany, OR | Selmet | Full Time | 8/24/2023 |
| NDT Level III - Aerospace Components | Albany, OR | PCT | Full Time | 8/23/2023 |
| NDT Level III - Aerospace Components - Titanium Manufacturing | Albany, OR | Selmet | Full Time | 8/24/2023 |
| Non-Destructive Testing (NDT) Student/Recent Graduate - Aerospace Components | Albany, OR | PCT | Full Time | 8/23/2023 |
| Operational Manager - Section Head | Eastlake, OH | CPP- Eastlake | Full Time | 7/25/2023 |
| Operations Management - Development and Training Program | Albany, OR | PCT | Full Time | 8/23/2023 |
| Operations Management - Development and Training Program | Albany, OR | Selmet | Full Time | 7/2/2023 |
| Operations Supervisor | City of Industry, CA | CPP- Industry | Full Time | 8/11/2023 |
| Oracle Application Developer | Euclid, OH | CPP- Euclid | Full Time | 9/14/2023 |
| Patch Wrap Helper - 2nd Shift | Chittenango, NY | CPP- Syracuse | Full Time | 9/13/2023 |
| Patternmaker/Programmer | Bloomington, MN | CPP- Minneapolis | Full Time | 8/7/2023 |
| Process Engineer | Eastlake, OH | CPP- Eastlake | Full Time | 5/26/2023 |
| Process Engineer (Aerospace Industry) | Euclid, OH | CPP- Euclid | Full Time | 9/1/2023 |
| Process Engineering Manager - Aerospace Components | Albany, OR | Selmet | Full Time | 8/24/2023 |
| Process Water Technician - Aerospace Components - Day Shift | Albany, OR | Selmet | Full Time | 8/24/2023 |
| Process Water Technician - Aerospace Components - Swing Shift | Albany, OR | Selmet | Full Time | 8/24/2023 |
| Process Water Technician - Aerospace Components - Weekend Shift | Albany, OR | Selmet | Full Time | 8/24/2023 |
| Product Engineer (Aerospace Industry) | Euclid, OH | CPP- Euclid | Full Time | 8/29/2023 |
| Production Support in Aerospace Industry - 1st & 2nd shifts | Bloomington, MN | CPP- Minneapolis | Full Time | 9/19/2023 |
| Program Manager - Aerospace Components | Albany, OR | Selmet | Full Time | 8/24/2023 |
| Quality Engineer | Albany, OR | Selmet | Full Time | 9/15/2023 |
| Quality Engineer | City of Industry, CA | CPP- Industry | Full Time | 9/19/2023 |
| Quality Engineer (Aerospace Industry) | Euclid, OH | CPP- Euclid | Full Time | 9/13/2023 |
| Quality Engineer (CPP-Chittenango) | Chittenango, NY | Superior Metals Manufacturing | Full Time | 9/5/2023 |
| Quality Engineer II - Aerospace Components | Albany, OR | PCT | Full Time | 8/23/2023 |
| Quality Manager (Aerospace Industry) | Chittenango, NY | CPP- Syracuse | Full Time | 9/11/2023 |
| Quality Technician | City of Industry, CA | CPP- Industry | Full Time | 6/29/2023 |
| Senior Human Resources Generalist | Albany, OR | PCT | Full Time | 8/9/2023 |
| Shell Operator - 12 hr Rotating : 6p-6:30a | Eastlake, OH | CPP- Eastlake | Full Time | 5/19/2023 |
| Shell Operator - 12 hr Rotating: 6a-6:30p | Eastlake, OH | CPP- Eastlake | Full Time | 5/19/2023 |
| Shell Operator - 1st OR 3rd, 12 hr Shifts - Rotating Weekends | Euclid, OH | CPP- Euclid | Full Time | 8/30/2023 |
| TIG Welder | City of Industry, CA | CPP- Industry | Full Time | 9/20/2023 |
| Vice President/General Manager | Albany, OR | Selmet | Full Time | 6/26/2023 |
| Wastewater Treatment Technician - Aerospace Components - Swing Shift | Albany, OR | PCT | Full Time | 8/23/2023 |
| Wax Assembler - 2nd shift | Chittenango, NY | CPP- Syracuse | Full Time | 9/1/2023 |
| Wax Assembler - 3rd Shift | Eastlake, OH | CPP- Eastlake | Full Time | 9/18/2023 |
| Wax Assembler - Aerospace Components - Swing Shift | Albany, OR | Selmet | Full Time | 8/24/2023 |
| Wax Assembler - Aerospace Components - Weekend Day Shift | Albany, OR | Selmet | Full Time | 8/24/2023 |
| Wax Assembler - Prior Experience Required - ANY SHIFT | Albany, OR | Selmet | Full Time | 8/24/2023 |
| Wax Assembler - Prior Experience Required - Swing Shift/Day Shift | Albany, OR | PCT | Full Time | 8/23/2023 |
| Wax Assembler 1st Shift | Chittenango, NY | CPP- Syracuse | Full Time | 9/20/2023 |
| Wax Injection Molder - Aerospace Components - Swing Shift | Albany, OR | Selmet | Full Time | 8/24/2023 |
| Wax Injection Molder - Aerospace Components - Weekend Day Shift | Albany, OR | Selmet | Full Time | 8/24/2023 |
| Wax Injection Molder I - Aerospace Components - Swing Shift | Albany, OR | PCT | Full Time | 8/23/2023 |
| Wax Injection Molder II - Prior Experience Required - Swing Shift | Albany, OR | PCT | Full Time | 8/23/2023 |
| Wax Injection Molder lll - Prior Experience Required - Swing Shift | Albany, OR | PCT | Full Time | 8/23/2023 |
| Wax Manufacturing Engineer (Aerospace Industry) | Euclid, OH | CPP- Euclid | Full Time | 7/26/2023 |
| Wax Process Engineer | Eastlake, OH | CPP- Eastlake | Full Time | 8/28/2023 |
| X-Ray Reader - 2nd shift | Bloomington, MN | CPP- Minneapolis | Full Time | 8/23/2023 |
| X-Ray Reader - Aerospace Components - Days - Previous Experience Required | Albany, OR | Selmet | Full Time | 8/24/2023 |
| X-Ray Reader - Aerospace Components - Swing Shift | Albany, OR | Selmet | Full Time | 8/24/2023 |
| X-Ray Reader - Aerospace Components - Swing Shift | Albany, OR | PCT | Full Time | 8/23/2023 |
| X-Ray Reader - Aerospace Components - Weekend Day Shift | Albany, OR | Selmet | Full Time | 8/24/2023 |
| X-Ray Reader - Aerospace Components - Weekend Day Shift | Albany, OR | PCT | Full Time | 8/23/2023 |