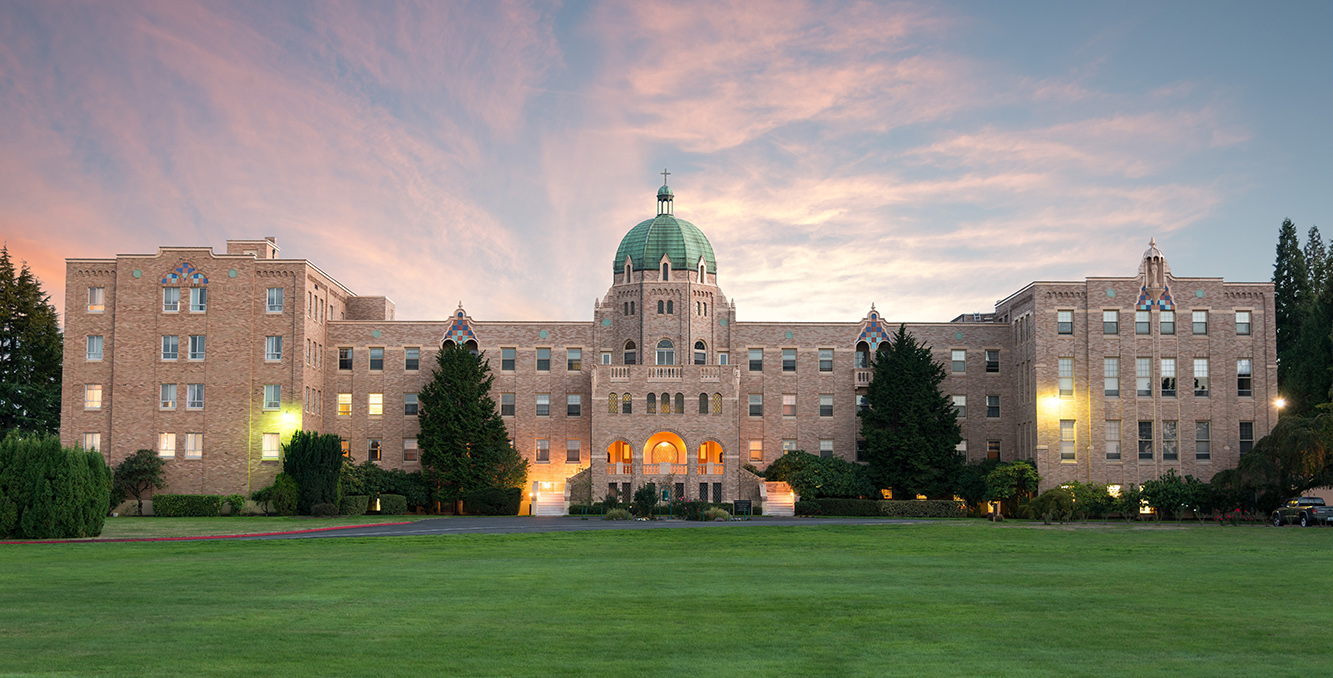 On a beautiful 43-acre campus in Beaverton, Oregon, a majestic building with a historic dome sits at the top of an expansive green lawn near a row of magnificent sequoia trees. It is the home of the Sisters of St. Mary of Oregon (SSMO), currently celebrating over 130 years of providing compassionate, joyful community service through faith and action.
The SSMO campus is also home to the Sisters' sponsored ministries. Valley Catholic School is Oregon's only Catholic educational system for pre-kindergarten through 12th grade, and it offers a regionally renowned music school for children and adults. The winner of six OSAA Cups for overall excellence, Valley Catholic provides a faith-based education, award-winning academic programs taught by outstanding faculty, championship athletics, and quality fine arts in a close-knit community.
For more than 50 years, Maryville has consistently been a top-rated, regionally recognized health care facility, earning a five-star ranking from the Center for Medicare Services and honored by the Oregon Patient Safety Commission for two consecutive years. Maryville offers exceptional short-term physical rehabilitation and attentive, compassionate long-term and memory care for residents needing round-the-clock support. At Maryville, "service with love" is more than a motto. It's the mission at the heart of everything they do.
The campus is also home to the SSMO Foundation and the SSMO Ministries Corporation, which provide human resources, facilities maintenance, finance, information technology, fundraising, and communications/marketing services to the campus.
The natural beauty of the SSMO campus is matched only by the warmth, kindness and joy of the campus community. Students, faculty, residents and staff embrace and embody the Sisters' core values: live valiantly, strive for excellence, honor the unique gifts of each person, and celebrate God and life.
If you already have an application in progress you can retrieve and edit it by clicking here