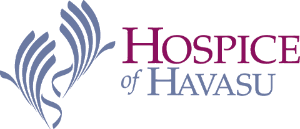 Ready for a life-changing career? Ready to work with a great team that is able to help so many people in our communities.
Look no further than a career with Hospice of Havasu
, this is an organization where your great care and compassion will make a difference every day.
Hospice of Havasu is serving more patients and families each day, and we are now adding to our all of our teams.
If this is what you are looking for, come join our caring team!

This position is Per Diem.
GENERAL JOB SUMMARY
The Nurse Practitioner is responsible for providing quality hospice care to assigned patients in consultation with the Hospice Medical Director. This position works in collaboration with the hospice physician, Interdisciplinary Team, patient and family, providing consultation, assessments and evaluation of the plan of care. This positon requires advanced nursing knowledge and extensive clinical experience. The Nurse Practitioner supervises and evaluates the work activities of nursing personnel as directed.
ESSENTIAL FUNCTIONS
Ensure that Hospice philosophy of care as defined by state and federal regulations is appropriately implemented.
Assist in the development of clinical protocols, emergency care procedures and patient care policies.
Participate in quality improvement initiatives and programs and identify opportunities for improvement in patient care and safety.
Periodically review nursing staff performance.
Act as a resource to hospice staff, patients, family members and attending physicians regarding pain and symptom management measures.
Perform home visits and visits for inpatient hospice services related to patient assessment and care as needed and appropriate. Make referrals as indicated.
Collaborate with the patient's attending physician, communicating the patient's wishes and status.
Prescribe medications to the extent delegated and licensed after collaboration with the Hospice Medical Director.
Order, preform and interpret common screening and diagnostic tests if indicated with the goal of care for palliation of symptoms to the extent delegated and licensed.
Document the patient's comprehensive medical history, pertinent information and progress, medications and diagnostic studies as required by State and Federal guidelines.
Provide evidence-based physical, psychosocial, emotional and spiritual care to patients and families with life-limiting, progressive illness.
Consult with the Hospice Medical Director when the plan of care is outside of standardized practice and protocols and specialty consults are needed to manage patient care.
Facilitate access to appropriate support models of care such as respite, nursing home, or hospital.
Ensure that Patient's Rights outlined in regulation are applied to every patient the same.
Provide face-to-face encounters with hospice patients as indicated per regulation.
Offer suggestions to improve policies, procedures, and services.
Report unsafe environments or practices to supervisor in a timely manner.
Maintain patient confidentiality at all times.
Provide procedural techniques to evaluate human injuries and diseases including symptom identification and appropriate treatments.
Collaborate and communicate effectively as part of the team to establish and maintain cooperative working relationships.
Communicate the patient's changing needs and plan of care to the physician and team involved in that care, utilizing minimum necessary use of PHI and conditions of access.
Counsel patients, families and/or caregivers as to preventative care, medical, psychological and spiritual problems in conjunction with Interdisciplinary Team to meet the needs of the patients.
Attend Interdisciplinary Team meetings as required.
Provide accurate, timely, detailed documentation of nursing measures, medication administration, and changes in patient's condition in compliance with policy/regulations.
Provide education and training to the patient's primary care giver(s) as appropriate to their responsibilities for the care and services identified in the plan of care where applicable.
Provide services necessary for the palliation and management of the terminal illness and related conditions, including interventions to manage pain and symptoms.
Carry out physician's orders accurately.
Pronounce patient time of death.
Provide care in a respectful, dignified manner as identified in Patient's Right's.
Comply with infection control policies and procedures at all times.
Practice safety in the workplace.
Maintain patient confidentiality at all times.
Advocate for patient, family rights with regard to end of life decision making.
Keep the Hospice Medical Director fully informed.
Fluent in the English language.
Ability to position self to move about, ascend, descend or traverse, transport, operate, activate, use, prepare, inspect or detect, perceive, identify, recognize, observe, inspect and assess are required. Ability to convey, communicate, speak clearly and exchange information, converse with, discern, and express oneself.
JOB REQUIREMENTS AND QUALIFICATIONS
Education
Master of Science degree from an accredited program with emphasis in pharmacology/pharmacokinetic.
Training Requirements
Current Arizona Nurse Practitioner license.
Maintains certification & licensure requirements according to State & Federal law.
Current CPR Certification.
Three or more years of Hospice end-of-life care experience preferred.
Five or more years of professional nursing experience preferred.
Knowledge Requirements
Demonstrated knowledge in hospice philosophy, medical aspects of hospice care including recent research, trends and pain and symptom management.
Understanding of pathology, disease processes, pain and symptom management.
Current, comprehensive understanding of pharmaceuticals and their effects.
Knowledge and support of agency's safety and OSHA policies.
Understanding of HIPAA Privacy Standards and related agency policies.
Demonstrated understanding and compliance with agency policies, including but not limited to documentation, continuing education, work schedules and required HR documents, State and Federal policies and procedures, laws and regulations.
Patient's Rights.
Advance Directives.
Strong working knowledge of Medicare rules and ADHS regulations.
Strong knowledge of agency's policies and procedures.
Knowledge of Quality Assurance and Process Improvement programs as well as regulatory programmatic requirements.
Infection control compliance measures in a patient's home or inpatient health care setting.
Safety in the workplace.
Customer service principles.
Skills and Ability
Structure and content of English language including the meaning and spelling of words, alphabetization, rules of composition and grammar.
Analyze information and evaluate results to choose the best solution.
Moderate computer skills in Microsoft Office and EMR applications.
Utilize proper body mechanics and safe working techniques.
Demonstrated Behavioral Competencies
Cope with multiple losses, manage stress in a health way.
Work with diverse social and economic situations without imposing own values.
Maintain professional boundaries with patients, families, community and staff.
Sensitivity to others.
Sensitivity to confidential matters.
Maintain cultural competency and humility.
Acceptance of diversity.
Maintain cultural competency and humility.
Ethical and honest.
Self-Management with minimal supervision.
Relate effectively with patients, physicians, community and institutions etc.
Department: Clinical Services
This is a per diem position
Licensure required:: NP License