The Opportunity:


At McElhanney, we care; about each other, our clients, and our communities. We are driven by our grit, passion, and perseverance and we rally behind safety and respect, and inclusion for all. With our core values acting as our guiding principles in every decision that we make, our executive leaders show up each day to lead our firm with purpose-driven direction, and our people with support and care.



McElhanney is pleased to announce that we have an opportunity for a Human Resources Vice President (HRVP) to join our executive leadership team. Our Human Resources team is dispersed across BC and AB, carrying out day-to-day and strategic operations that support our 25+ offices across Western Canada. As our HRVP, you will be the leader of people and culture at McElhanney and guide our HR team in developing and implementing long-term talent management strategies that align with our corporate strategic vision.



Ideally, we would prefer the successful candidate to be based out of Vancouver, however they could located within any one of our McElhanney offices across Western Canada.



What You'll Be Doing:


Working closely with our HR team, executive leadership team, and operational leaders, you will contribute to the planning and execution of McElhanney's strategic direction by enhancing employee development, performance, and retention through the continued development of the following key programs: performance management, equity, diversity and inclusion, compensation/total rewards, organizational effectiveness, training and development, talent management, succession planning, and HR change management. You will also be responsible for project management, technology implementations, and process optimizations related to new or enhanced people and culture management systems. At every level, you are known as the inspirational leader who encourages collaborative relationships, growth, and development. The results of your efforts leave a lasting positive reputation with our internal clients, communities, and partners.



Who You Are: A Leader, a Strategic Partner, and an Achiever.


As a Leader, you prioritize a people-centered approach which results in a responsive team and the culmination of an environment where staff are engaged at work feeling valued and empowered every day. Your instinctive ability to lead with empathy is powerful - you hear the unvoiced questions, you anticipate the need, and you find the right words and the right tone. Your words leave a lasting impression, and they are critical to our success as you find ways to continually motivate, engage, and strengthen your people. Your teams need your leadership, they believe in it, and they are confident that you will lead with the shared vision to get there.
You collaborate, influence, and provide direct guidance to business leaders and their teams on all aspects of strategic human resources, workforce management, and people and culture strategy.

You support organizational change, including operating model restructuring

You lead talent management strategy development and implementation/optimized use of a Human Capital Management system and other talent technology.

You oversee McElhanney's HR Team and delivery of programs/initiatives, including talent acquisition and retention, organizational development, engagement, compensation and benefits, learning and development, and compliance with employment and labour laws.

You foster an environment that values diversity, equity, and inclusion for all.
As a Strategic Partner, you are a highly collaborative and people-focused business professional. You see opportunities where others see complexity. You envision the future, and you inspire your team to see it with you. You actively participate in Executive Committee meetings where you contribute to shaping the future of our company. You bridge the connection between the Executive Committee, our HR Team, and operational leaders that you collaborate with. You know that two-way communication is key to making transformations happen, which is why you find ways to connect key insights to different layers of your team.
You develop short- and long-term HR strategies that align with our corporate strategic plan and inspire a team of innovative and collaborative professionals.

You anticipate immediate and future human capital needs and ensure recruitment and retention strategies are developed, implemented, and executed to support business needs.

You ensure McElhanney is positioned to attract and retain high-performing talent through optimizing talent attraction processes, tools and technology and implementing market-competitive total rewards programs

You anticipate the implication of business strategies on people and culture and advise, recommend, and influence the senior management team accordingly.

You keep abreast of emerging issues, trends, and evolving regulatory requirements and assess potential impacts to McElhanney and our operations.
As an Achiever, you are exceptionally talented at motivating your teams to reach their targets. Your level of enthusiasm is the jolt they can always count on. When others start to wander down other avenues, you bring them back to the main road. Your focus is powerful, as it gets you and those around you closer to achieving your collective goals.
You track human capital metrics and insights that are critical to reporting demonstrated impact and value to leadership and the practice on investments at McElhanney.

You oversee annual budgets, KPIs, quarterly forecasting, and accounting oversight (invoicing and collections).

You collaborate with senior leaders and conduct key client check-ins on a regular basis which results in building high-performing teams and sustainable company growth.

You evaluate individual and organizational development needs and oversee programs to close skills gaps.
What You'll Bring:
A track record of developing HR strategies, including but not limited to strategies that are related to talent management, workforce planning, organizational restructuring, employee retention, compensation, and leadership development.

Ability to prioritize, delegate responsibilities and motivate others to produce high-level results.

Ability to interact, work with, and advise senior leadership across a complex firm, often working on highly confidential, time-sensitive matters.

Strong analytical skills with the ability to use data and technology to make advanced business decisions.

Strong organizational and communication (written & verbal) skills with a high degree of leadership, decision-making, and problem-solving skills.

Completion of bachelor's degree in human resources or an equivalent advanced degree with a minimum of 15 plus years relevant experience. CPHR designation or certification.
What Can We Offer You?
Flexible work hours to accommodate your busy lifestyle including remote working options

Maternity leave top-up and parental leave

Shareholding opportunities as a partner in a highly successful business

Extended health and dental coverage, healthcare spending account, and RRSP matching

Employee & Family assistance program, which offers 24/7 support online or over the phone

A workplace culture that is characterized by respect and inclusion for all

Competitive salary, participation in our generous performance bonus plan, and shareholding options

Financial assistance to support your relocation
Our Commitment to Diversity
As our Leadership team grows, we continue to recognize the importance of building high-performing teams that are diverse and inclusive. At McElhanney, diversity means engaging the best minds of the profession, which includes women, Indigenous people, and people of colour. We strive to foster and sustain a culture where all staff have an equal opportunity to belong and build a meaningful career. This position welcomes all qualified candidates to apply, and we specifically encourage all ethnicities, religions, colour, sex, sexual orientation, gender identity, aboriginal status, age, disability, or persons who may require an accommodation to apply.

Application Instructions


Please include the following in your instruction:
An updated curriculum vitae that is relevant to the position

A cover letter that includes your interest in the position and a description of the qualities and experience you have which will make you excel in this position.
Deadline to apply: September 23, 2022 by 12:00pm PST
About McElhanney
Based in Western Canada for over 110 years, McElhanney offers innovative and practical engineering, surveying, mapping, planning, landscape architecture, and environmental services. As a 100% employee-owned and operated firm, with over 1,300 staff members in 33 locations, we are proud to offer qualified staff with shareholding options in our company. At McElhanney, we work in teams to build strong connections with our staff, clients, and local communities. Our employees enjoy working here because of our varied projects, high levels of autonomy, opportunities for career development, excellent total compensation and benefits package, and collaborating with a team of great professionals.
For five consecutive years, McElhanney has been recognized as one of Canada's Best Managed Companies. This designation recognizes the best-in-class of Canadian privately-owned and managed companies demonstrating strategy, capability, and commitment to achieve sustainable growth. McElhanney's been recognized as a 2022 recipient of ACEC-BC EDI Award, recognizing our commitment to advancing the principles of equity, diversity and inclusion through our initiatives in recruitment and retention practices. We were also pleased to receive Glassdoor's 25 Best Places to Work in Canada Award based on anonymous employee feedback. These awards recognize strong leadership, company culture, and employers that shine brightest according to those who know a company best – its employees.
Our Purpose: Amaze our clients. Care for our communities. Empower our people.
#senior #Hybrid #LI-AM3
If this is the opportunity for you, apply now or visit www.mcelhanney.com/careers to apply online. We thank all applicants for their interest; however, only shortlisted candidates will be contacted.
---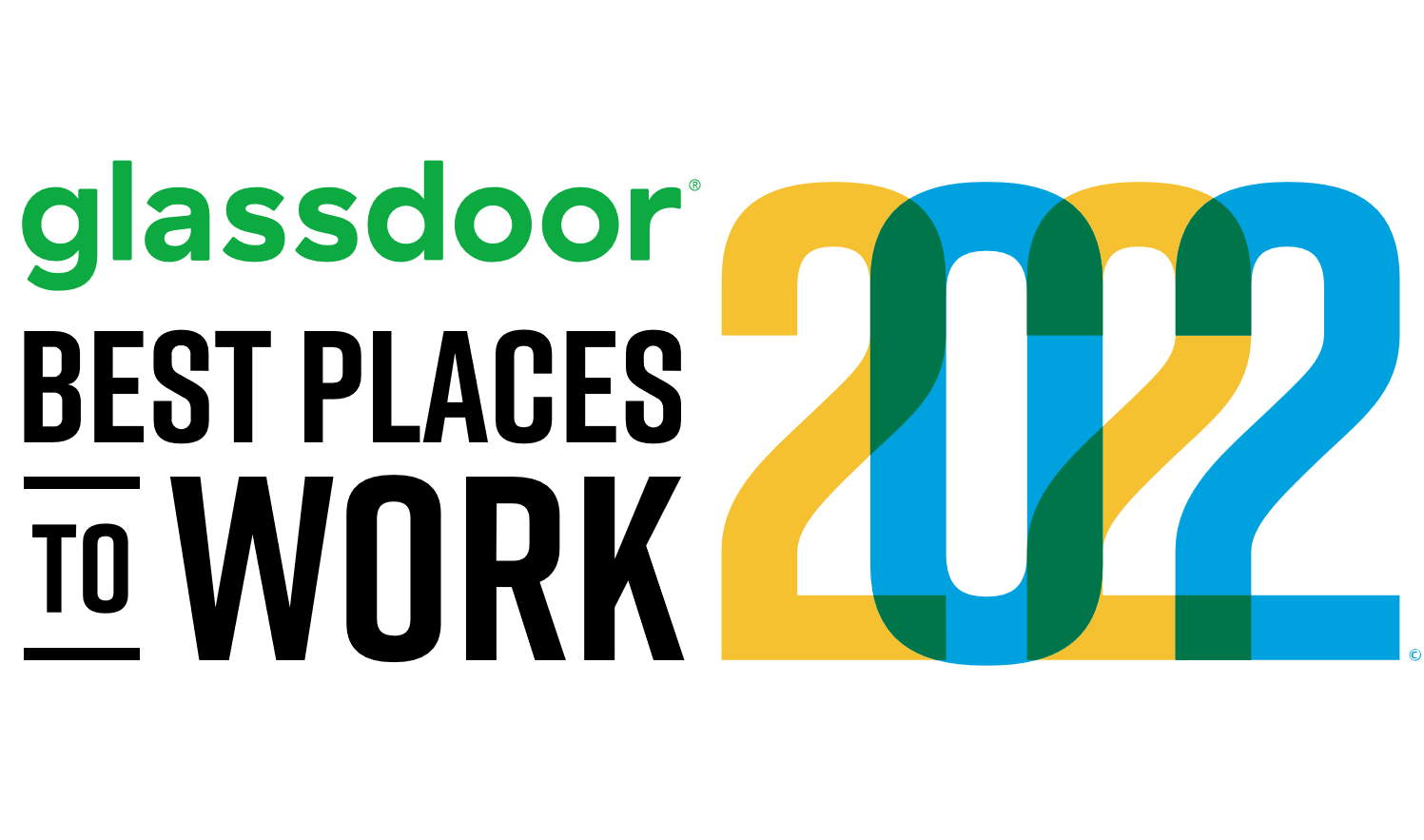 To learn more about employee experience at McElhanney, visit us on Glassdoor
---
McElhanney is committed to fostering a culture of diversity, equity, and inclusion which celebrates the successes that comes from a team diverse in expertise, experiences, and perspectives.
We encourage and are pleased to consider all qualified candidates, welcoming all ethnicities, religions, colour, sex, sexual orientation, gender identity, aboriginal status, age, or people with disabilities. Requests for accommodations can be made at any stage of the selection process.
---
McElhanney is aware of activities where individuals have received fraudulent job offers. Please be advised that McElhanney will not ask applicants for any form of monetary exchange at any point in the recruitment process. To learn more visit: www.mcelhanney.com/careers/fraud-warning
The disclosure of your information in accordance with this Policy and applicable law, including to third party service providers may result in your personal information being transferred outside of Canada, including to the United States. Such transferred personal information may be subject to the laws of these other countries and the laws of other countries regarding the collection, use, and disclosure of personal information may be different from the laws of Canada.
Department: Management & Leadership
This is a full-time position