Background:
Over the past 45 years, McElhanney's Courtenay branch has experienced steady growth and now has 5 operating divisions. While these divisions function largely independent of one another, we have strong, collaborative relationships within our branch, and with many other branches across the firm. With roughly 50 staff members locally, we focus on Land Surveying, Civil Engineering, Building and Marine Structural Engineering, Geotechnical Engineering, and Materials Testing.
Our Courtenay office has an excellent depth of technical talent on our team and a mature client base which includes:
Our civil engineering operations which cater to both public sector municipal and land development engineering clients within the Comox Valley and throughout Vancouver Island.

Our building and marine structural engineering teams provides services to public and private sector clients locally and throughout the province.

Our land surveying division offers services to the Comox Valley and Sunshine Coast construction and development community, while supporting the other divisions locally.

Our geotechnical and materials testing group works with private and public clients throughout Vancouver Island and BC.
The Opportunity:
Following our management succession plan, we have an exciting opportunity for a visionary leader to become the Branch Manager of our Courtenay office. As our Branch Manager, you will lead a well-established team of consulting professionals in a mature market. We are seeking a business minded professional who will help expand our local service offerings and strengthen our specialty services which are offered more broadly. The ideal applicant will be professionally connected within the Comox Valley marketplace and within the engineering/survey consulting or land development industry.
As a seasoned professional, you will execute strategic objectives and meet Key Performance Indicators across McElhanney's four cornerstones of People & Communities, Clients & Partners, Processes & Technology, and Financial. To accomplish this, you will be the leader in cultivating a positive work culture, have an unmatched drive for success, and be passionate about your role as a catalyst for excellence in the branch, in the region and in the company.
Working closely with the Regional Vice President and Division Managers to achieve operational excellence and optimize collaboration and resource sharing across the region and company. You will also work with senior staff to develop and implement strategic objectives that align with McElhanney's Corporate Strategic Plan. The successful candidate can rely on very capable and established operational and support teams in developing a strong, cohesive, branch culture that incorporates and prioritizes our shared commitments to safety, project management excellence, and client satisfaction.
What You'll Be Doing:
Establish effective talent acquisition and retention plans, including monitoring and elevating staff performance, conducting performance management reviews, and developing employee learning plans

Train, coach, and mentor staff to assist with professional development and foster an engaged workplace culture
Lead business development, assist with proposal writing, and engage in industry and professional association events as a McElhanney ambassador

Lead branch operations such as workload management, strategic planning, safety, and quality management

Act as a project management excellence champion and provide technical oversight, as needed
Manage branch financials such as employee salaries and bonuses, annual budgets, KPIs, quarterly forecasting, and accounting oversight (invoicing and collections)

Ensure the branch has the right people, in the right positions, doing the right things; aligned to fulfill our company purpose: ACE: Amaze our clients, Care for our communities, Empower our people
What You'll Bring:
A professional accreditation in a field applicable to our business (engineering, environmental, geomatics)

15+ years' experience in consulting with 5+ years of management experience, including managing financial outcomes

A proven track record of business development and fostering long-term client relationships particularly entering new markets, gaining new clients, and/or providing new services

Success in attracting, hiring, and training engaged teams

Strong understanding of the Comox Valley market, is preferred but not required for the ideal candidate

Exceptional project management experience with demonstrated ability to deliver client projects on time and within budget
Why Courtenay?
Life in Courtenay offers you an alternative to the cost and congestion of a city without giving up professional development. A place to call home for families and adventure-seekers alike, Courtenay enjoys a more affordable lifestyle with access to unlimited natural amenities. Curious about what living in Courtenay could look like for you? Visit https://www.courtenay.ca/EN/main/community/about-courtenay.html to learn more!
What Can We Offer You?
Flexible working arrangements to meet your lifestyle

Maternity leave top-up and parental leave

Great benefits, including extended health and dental coverage, healthcare spending account, and RRSP matching

Competitive salary and participation in our generous Performance Bonus Plan

Financial assistance with relocation if applicable

As a professional you may have an opportunity for share ownership (subject to meeting eligibility criteria and approval) in an employee-owned company that is recognized as one of

Canada's Top 100 Employers (2023)

Employee and Family assistance program, which offers 24/7 support for all employees and their families either online or over the phone

A workplace culture that is characterized by respect and inclusion for all

Continuous support for your professional development and growth including access to courses on our Learning Hub, paid professional development, mentorship program, and encouragement to join internal committees such as, Young Professional, Women at McElhanney, Equity Diversity and Inclusion, and technical service groups.
Our Commitment to Diversity:
As our Leadership team grows, we continue to recognize the importance of building high-performing teams that are diverse and inclusive. At McElhanney, diversity means engaging the best minds of the profession, which includes women, Indigenous people, and people of colour. We strive to foster and sustain a culture where all staff have an equal opportunity to belong and build a meaningful career. This position welcomes all qualified candidates to apply, and we specifically encourage all ethnicities, religions, colour, sex, sexual orientation, gender identity, aboriginal status, age, disability, or persons who may require an accommodation to apply.
Application Instructions
Please include the following in your application:
An updated resume that is relevant to the position

A cover letter that includes:
What relevant experience do you have?

How does this role at McElhanney align with your personal development goals?

What is your vision and implementation strategy for the Courtenay Branch?

If you are an internal applicant, what are your succession plan ideas for your current role?
Deadline to apply: January 31, 2023 by 12:00pm PST
About McElhanney

Based in Western Canada for over 110 years, McElhanney offers innovative and practical engineering, surveying, mapping, planning, landscape architecture, and environmental services. As a 100% employee-owned and operated firm, with over 1,100 staff members in 33 locations, we are proud to offer qualified staff with shareholding options in our company. At McElhanney, we work in teams to build strong connections with our staff, clients, and local communities. Our employees enjoy working here because of our varied projects, high levels of autonomy, opportunities for career development, excellent total compensation, and benefits package, and collaborating with a team of great professionals.
For six consecutive years, McElhanney has been recognized as one of Canada's Best Managed Companies. This designation recognizes the best-in-class of Canadian privately-owned and managed companies demonstrating strategy, capability, and commitment to achieve sustainable growth. McElhanney's been recognized as the 2022 recipient of ACEC-BC EDI Award, recognizing our commitment to advancing the principles of equity, diversity, and inclusion through our initiatives in recruitment and retention practices. We were also pleased to receive Glassdoor's 25 Best Places to Work in Canada 2022 Award based on anonymous employee feedback. McElhanney has also officially made the list of Canada's Top 100 Employers for 2023. These awards recognize strong leadership, company culture, and employers that shine brightest according to those who know a company best – its employees.
Our Purpose: Amaze our clients. Care for our communities. Empower our people.
#li-hm1 #li-senior #li-hybrid #li-onsite #li-intermediate
If this is the opportunity for you, apply now or visit www.mcelhanney.com/careers to apply online. We thank all applicants for their interest; however, only shortlisted candidates will be contacted.
---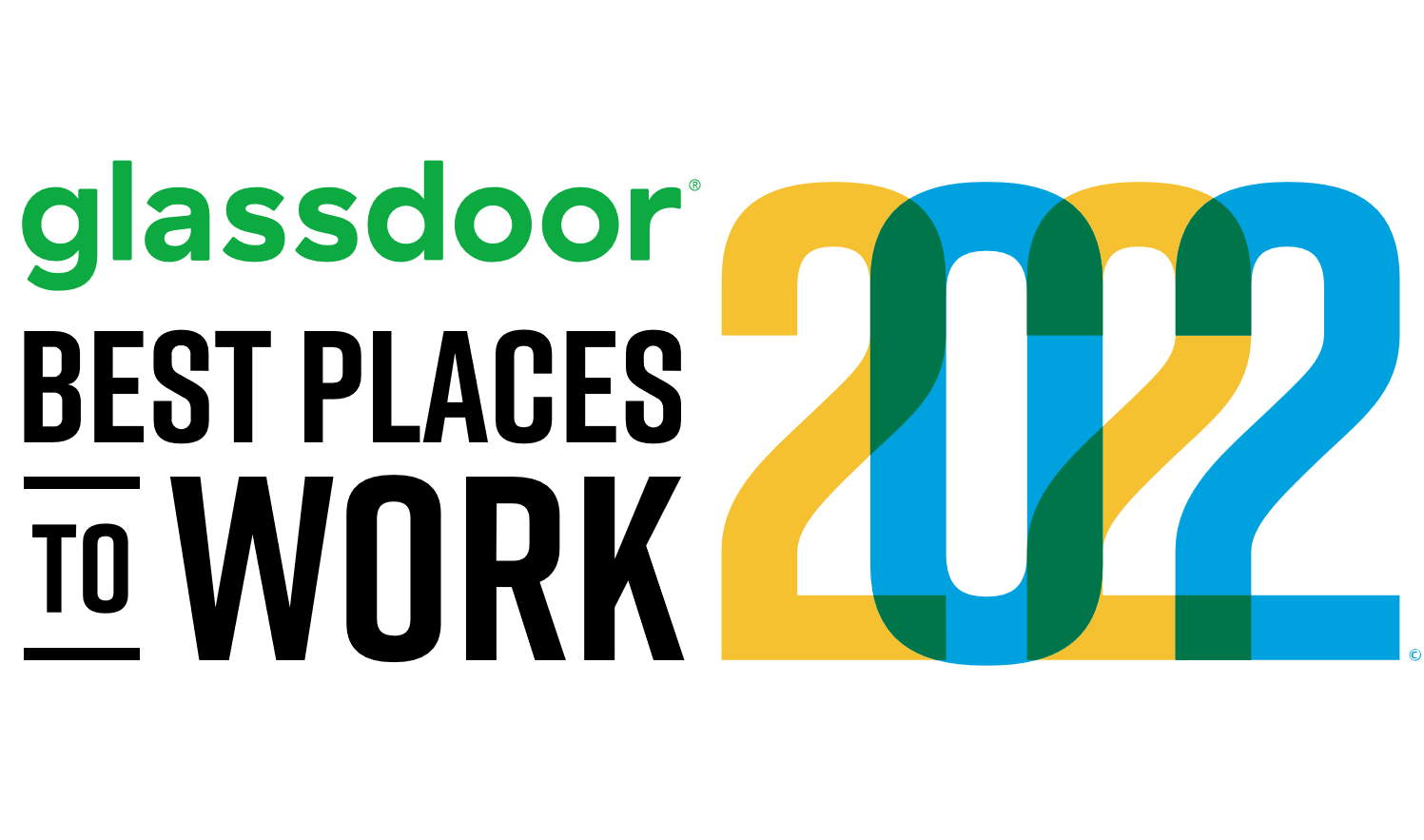 To learn more about employee experience at McElhanney, visit us on
Glassdoor

Click here to know why McElhanney Ltd. was selected as one of Canada's Top 100 Employers (2023)
McElhanney is committed to fostering a culture of diversity, equity, and inclusion which celebrates the successes that comes from a team diverse in expertise, experiences, and perspectives.
We encourage and are pleased to consider all qualified candidates, welcoming all ethnicities, religions, colour, sex, sexual orientation, gender identity, aboriginal status, age, or people with disabilities. Requests for accommodations can be made at any stage of the selection process.
---
McElhanney is aware of activities where individuals have received fraudulent job offers. Please be advised that McElhanney will not ask applicants for any form of monetary exchange at any point in the recruitment process. To learn more visit: www.mcelhanney.com/careers/fraud-warning
The disclosure of your information in accordance with this Policy and applicable law, including to third party service providers may result in your personal information being transferred outside of Canada, including to the United States. Such transferred personal information may be subject to the laws of these other countries and the laws of other countries regarding the collection, use, and disclosure of personal information may be different from the laws of Canada.
Department: Management & Leadership
This is a full-time position