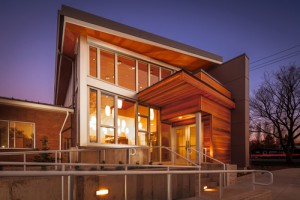 Maryville, a consistently top-rated, regionally recognized health care facility, is currently in need of a full time laundry folder position.

Schedule:
Rotating days and must be available to work rotating weekends. 5 days average hours total 37.50 per week.
Laundry in the folding area
5 Days a week
7:30 am – 3:00 pm = 7.5 hrs. each day
Pending experience
Compensation:
Competitive pay and benefits include medical/prescription/vision insurance (which covers chiropractors, naturopaths, acupuncturists, and massage therapists), dental insurance, a free employee assistance program, paid time off, cell phone discount programs, and a retirement plan with a generous employer match.

Requirements:
Laundry Folding area
: Folding of facility linens and resident's personal clothing. Sorting and delivery of clean linens.
A
bility and willingness to take and follow verbal and written instructions, the ability to interact tactfully and congenially with Maryville Residents, their guests, and other staff, and the ability to pass the criminal background check required of all campus employees
Preferred Experience:
Environmental cleaning in a healthcare environment.

To apply:
Please submit your resume and three references, at least one from a supervisor willing to discuss your performance.

This is a non-management position
This is a full time position
This is a non-management position
This is a full time position

Visit
Careers
at Sisters of St. Mary of Oregon Ministries Corporation