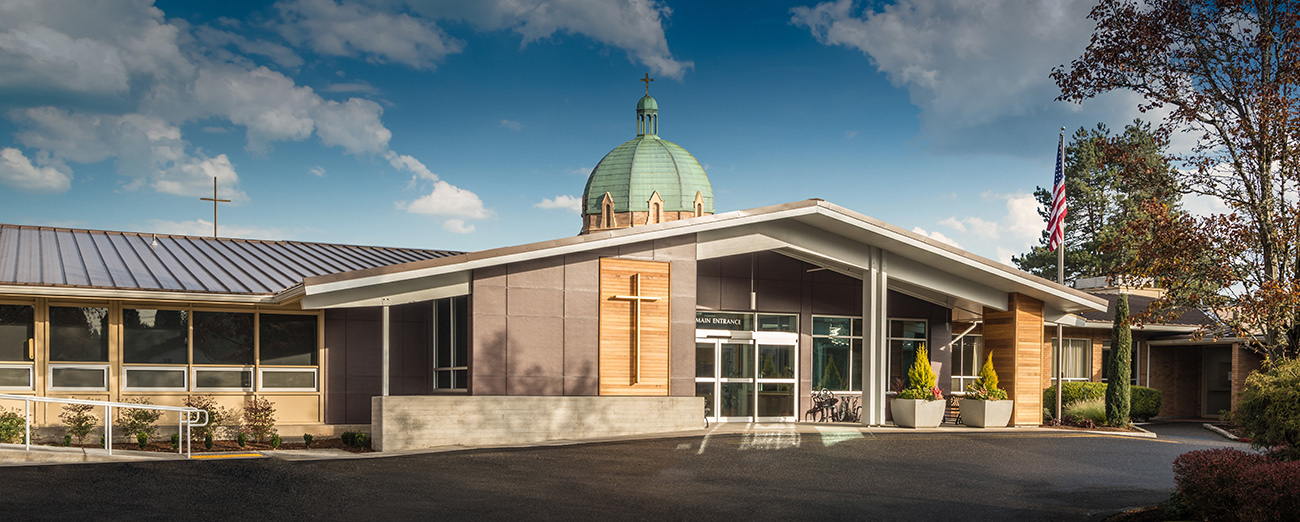 Maryville is located in Beaverton on the tree-lined, 43-acre campus of the Sisters of St. Mary of Oregon. It is highly rated, well-staffed, and freshly updated to provide an environment of peace and healing for those who need round-the-clock care.
Maryville offers a calm, respectful, and patient-centered atmosphere founded and focused on the Sisters' life-affirming values. If those are values you share, we hope you will consider becoming a member of Maryville's well-respected team of dedicated healthcare professionals.
Requirements include a current Oregon RN or LPN license, exceptional organizational skills and attention to detail, and the ability to communicate tactfully and compassionately and develop strong, positive relationships with Residents and their families and other supporters.
As a Maryville employee, you will receive competitive pay and benefits including:
• Medical insurance (which covers chiropractic care, naturopathy, acupuncture, and even massage therapy for pain relief)
• Dental insurance, your choice of PPO and HMO programs
• Vision insurance
• A robust employee assistance program offering a variety of helpful free services
• Paid time off
• A generous employer match for contributions to your retirement plan
To apply, please submit a resume and letter of interest.
To meet the Maryville family, visit
https://youtu.be/WQQnybZFpkU
This is a full time position

Visit
Careers
at Sisters of St. Mary of Oregon Ministries Corporation