Trident United Way's
Mission states that we are a Catalyst for Measurable Community Transformation in Education, Financial Stability and Health.
Our vision is simple, we are The Leader in Uniting Our Community to Improve Lives.


Trident United Way's
Staff and volunteers are devoted to developing the financial and human resources necessary to do this transformational work. We know the importance and value of our Human Capital and are deeply committed to enhancing our corporate culture, while serving our community, with every new hire. We hope that you want to join our progressive and committed organization, so please, do not hesitate and apply today.

Trident United Way and its employees seek a diverse, inclusive, and equitable workplace. Trident United Way defines a diverse, inclusive, and equitable workplace as one where all employees and volunteers, regardless of race, gender, sexual orientation or identity, age, education, disability or veteran status feels valued and respected. Trident United Way is committed to a nondiscriminatory approach toward employment and investment. Trident United Way will provide equal opportunity for employment and advancement in all departments. It will seek community feedback to ensure community investments are pursued through a lens of equity. Trident United Way respects and values diverse life experiences and ensures that all voices are heard to inform our work.
Trident United Way is committed to modeling diversity and inclusion in the nonprofit sector and to maintaining an environment of inclusiveness and equitable treatment for all.

Trident United Way
In 2021 we have won the Silver Award in the Charleston Healthy Business Challenge. In March 2020 we have been recognized by Working Well, an affiliation of the SC Hospital Association, for our benefits supporting the Financial and Emotional & Mental Wellbeing of our employees and have been awarded the Platinum Award in both categories.

Trident United Way
Participates in the Employers of National Service Network, alumni of AmeriCorps, SeniorCorps and PeaceCorps programs are encouraged to apply!



Trident United Way is an Equal Opportunity Employer with an employee base of 36-40 FTE's. We offer a full range of benefits to Full Time (FT) employees: 401(k), Health (HDHP or PPO option), HSA, Dental, Vision, Life, Disability (STD & LTD), Sick/Personal/Vacation days along with nine (9) paid holidays.

In order to provide equal employment and advancement opportunities to all individuals, employment decisions at TUW will be based on merit, qualifications, and abilities. TUW does not discriminate in employment opportunities or practices on the basis of race, color, religion, sex, national origin, age, disability, sexual orientation, gender identity, veteran status or genetics.

Youtube video: What is United Way?

United Way was once again ranked America's #1 Charity by the Chronicle of Philanthropy in 2019

Would like to see more about Trident United Way?
Check out our website here and don't forget to subscribe to our social media channels.

Review our Community Investments via our tableau dashboard, here.

View our impact report here.

We are looking forward to your application!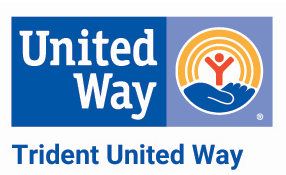 Facebook Instagram LinkedIn Twitter
Position Profile
Director of Health
THE ORGANIZATION
Trident United Way is an independent 501(c)(3) nonprofit, founded in 1944 and incorporated in the state of South Carolina. Its mission is to catalyze measurable transformation in education, health and financial stability for the people of Berkeley, Charleston and Dorchester Counties – known as the Tri-County area. With a vision to be the leader in uniting our community to improve lives, Trident United Way serves as the regional backbone for work utilizing the 'collective impact' discipline to effect systems-level change in education, health and financial stability. In this way, Trident United Way creates opportunities for all and builds upon multi-sector collaborations to address complex issues that no single entity could solve alone. More information can be found at
www.tuw.org
Entrepreneurial and innovative, Trident United Way brings together a wide range of corporations, foundations, non-profits and individual citizens to achieve shared community goals. With 77-years of deep, local knowledge, Trident United Way specializes in building community and regional partnerships to address root cause challenges and build solutions in tandem with the community.
Currently, Trident United Way works with a network of almost 750 non-profit partner organizations across the region. Partners help accelerate critical work, bringing unique perspectives and expertise to advance efforts in education, health, and financial stability across the region and beyond. United Way is the largest and most trusted brand in global philanthropy.
Governed by a prestigious board of corporate, academic, health and policy leaders, Trident United Way convenes advisory bodies and networks to share knowledge and resources to form effective solutions to our community's most pressing needs. Trident United Way serves as an advocate and a catalyst for opportunities to expand, deepen and amplify positive community impact.
WHAT WE VALUE
Integrity -
We are proactive, intentionally honest and do the right thing even when no one is looking. We are responsible stewards, accountable and transparent to the community and each other.
Respect -
We treat others with dignity, fairness, and trust. We encourage discussion without judgment.
Equity -
We value each person's visible and invisible distinctions and strive to create fair and just systems and opportunities for all.
Collaboration -
We serve as both a leader and a supporter. We value team approaches and are driven by our ability to build relationships across partners and in our community.
Innovation -
We are bold, curious, and open to new ideas. We drive forward creatively to address the community's most pressing issues.
We believe our core values define and guide the culture and character of our organization. They are the standards which guide us as individuals and that collectively determine how we fulfill this mission.
THE OPPORTUNITY
Like many other communities across the country, our Tri County Region has been plagued with wide disparities in health outcomes, particularly for underserved BIPOC families and children. We are home to some of the best healthcare systems in the state, but unfortunately access to care is a struggle for many. For many years Charleston's economy has been service and tourism-based, which meant that wages were low and poverty rates are high. We believe by leading collective efforts, we can be transformative in positive systems change efforts to ensure that all families and children lead healthier lives.
We are committed to finding a Director of Health, who is passionate about health equity and can apply the discipline of collective impact to move forward the work of the Healthy Tri-County Network and other Health initiatives on the heels of the end of our five year Tri-County Health Improvement Plan (TCHIP). This person must be equipped with exceptional relationship and project management skills, as well as the ability to motivate diverse groups to action to attain complex, multi-pronged goals.
About Healthy Tri-County
In January 2017, Roper St. Francis Healthcare, MUSC Health, and Trident United Way launched Healthy Tri-County, a multi-sector regional initiative to improve health outcomes in Berkeley, Charleston, and Dorchester counties. The long-term aspirational goal of this initiative is to improve the health and well-being of every person and community within the Tri-County area. The Healthy Tri-County initiative grew out of the collaborative work implemented by Roper St. Francis, MUSC Health, and Trident United Way on the 2016 Tri-County Community Health Needs Assessment.
Our Health, Our Future: Tri-County Health Improvement Plan 2018-2023
is the first comprehensive health improvement plan in our region that provides concrete recommendations and action steps for improving health outcomes that can be carried out by a wide range of local organizations, groups, and individuals. More than 80 volunteers representing 60 organizations invested roughly 2,300 hours in the development of the Tri-County Health Improvement Plan (TCHIP). South Carolina Department of Health and Environmental Control served as the technical assistance provider for the development of the plan and will support the implementation of many identified recommendations and action steps moving forward. Health care providers, nonprofit and service providers, local government organizations and citizens can find comprehensive information and technical action steps in the TCHIP.
Our Health, Our Future: Community Action Guide
presents highlights of the more technical TCHIP, and will be helpful to individuals, civic and social groups as well as organizations that want to advocate, educate, and lend support towards the execution of the TCHIP.
To learn more about the TUW Health Impact area initiatives and to download the documents mentioned, visit
https://www.tuw.org/health
.
RESPONSIBILITIES:
Lead and manage the Health Collective Impact Initiative, Healthy Tri-County (HTC) and Health Impact Area activities to include, but not be limited to: Community Health Needs Assessment, the next HTC Tri-County Regional Health Improvement Plan, HTC Healthy People Healthy Carolina's initiative, Diabetes Coalition, and events such as the HTC Health Symposium

Collaborate with other TUW Impact Area Directors to leverage Education, Financial Stability and Health Network resources to align cross-cutting strategies and catalytic pilot projects to attract additional resources and/or scale or replicate successful pilots and share learning locally, regionally, and nationally

Responsible for oversight and relationship management for a portfolio of TUW Community Investments for Health

Manage the annual expenses and revenue of the Health Impact Area budget, which includes TUW budget dollars, grants, health core partnership Memorandum of Agreement, funds, and sponsorships.

Identify and secure grants and other financial resources that support operational costs and results-driven projects/initiatives in partnership with the grants manager.

Manage all aspects of Health grants administration, including reporting, budgets (in conjunction with Finance) and successful deliverables and outcomes.

Supervise, coach and support staff and interns in achieving impact area goals.

Serve as a part of the Community Impact team and participates in regular staff meetings, planning sessions, trainings, and committee and board meetings.

Participate as a member of organizational planning or development teams as required.

Participate in local, regional, and statewide boards and committees that advance the work of the Health Impact area and do not pose a conflict of interest related to TUW strategies.

Complete all organizational and departmental trainings successfully as they are offered.

Actively identify cost-efficient, goal-advancing and/or resource-generating opportunities to present Health Impact work at local, regional, and national conferences, events and activities and various traditional and social media outlets, in collaboration with the TUW VP of Communications.
QUALIFICATIONS, SKILLS, AND ABILITIES:
A strategic people and resource connector, who has experience leading with a lens of racial equity, diversity, and inclusion; exhibits high cultural competence; and the ability to engage, lead, motivate and manage highly diverse staff, partners, community leaders and volunteers

A supervisor who can lead, inspire, and motivate staff to achieve goals and innovation with high accountability

Bridge-builder with the ability to develop and grow collaborative, value-added relationships and partnership internally and externally

Systems-level thinker and change manager with knowledge of nonprofit agency operations and management and the ability to perform in environments of ambiguity; adjust to both rapid and slow change; and manage stress and challenges with cooperative, solutions-based approaches

Planner and organizer with the ability to initiate strategic action in support of goal attainment and work independently or as part of a team

Persuasive communicator with excellent written and oral presentation skills and ability to create a variety of written business documents and present complex messages

Project manager with proficiency in various business processes, operational tasks, and grants administration

Creative with a high proficiency in Microsoft Office Business suite, particularly PowerPoint, Word and Excel

Bachelor's Degree in public health administration or business administration, Master's Degree preferred

5 years of human services experience required

3 years of service in the health domain preferred

3 years supervisory experience required

2 years grants administration experience required
2 years project management experience preferred
5 years of program development/management of high poverty or underserved populations preferred
Division: Community Impact
This is a full time position