Trident United Way's
Mission states that we are a Catalyst for Measurable Community Transformation in Education, Financial Stability and Health.
Our vision is simple, we are The Leader in Uniting Our Community to Improve Lives.


Trident United Way's
Staff and volunteers are devoted to developing the financial and human resources necessary to do this transformational work. We know the importance and value of our Human Capital and are deeply committed to enhancing our corporate culture, while serving our community, with every new hire. We hope that you want to join our progressive and committed organization, so please, do not hesitate and apply today.

Trident United Way and its employees seek a diverse, inclusive, and equitable workplace. Trident United Way defines a diverse, inclusive, and equitable workplace as one where all employees and volunteers, regardless of race, gender, sexual orientation or identity, age, education, disability or veteran status feels valued and respected. Trident United Way is committed to a nondiscriminatory approach toward employment and investment. Trident United Way will provide equal opportunity for employment and advancement in all departments. It will seek community feedback to ensure community investments are pursued through a lens of equity. Trident United Way respects and values diverse life experiences and ensures that all voices are heard to inform our work.
Trident United Way is committed to modeling diversity and inclusion in the nonprofit sector and to maintaining an environment of inclusiveness and equitable treatment for all.

Trident United Way
In 2021 we have won the Silver Award in the Charleston Healthy Business Challenge. In March 2020 we have been recognized by Working Well, an affiliation of the SC Hospital Association, for our benefits supporting the Financial and Emotional & Mental Wellbeing of our employees and have been awarded the Platinum Award in both categories.

Trident United Way
Participates in the Employers of National Service Network, alumni of AmeriCorps, SeniorCorps and PeaceCorps programs are encouraged to apply!



Trident United Way is an Equal Opportunity Employer with an employee base of 36-40 FTE's. We offer a full range of benefits to Full Time (FT) employees: 401(k), Health (HDHP or PPO option), HSA, Dental, Vision, Life, Disability (STD & LTD), Sick/Personal/Vacation days along with nine (9) paid holidays.

In order to provide equal employment and advancement opportunities to all individuals, employment decisions at TUW will be based on merit, qualifications, and abilities. TUW does not discriminate in employment opportunities or practices on the basis of race, color, religion, sex, national origin, age, disability, sexual orientation, gender identity, veteran status or genetics.

Youtube video: What is United Way?

United Way was once again ranked America's #1 Charity by the Chronicle of Philanthropy in 2019

Would like to see more about Trident United Way?
Check out our website here and don't forget to subscribe to our social media channels.

Review our Community Investments via our tableau dashboard, here.

View our impact report here.

We are looking forward to your application!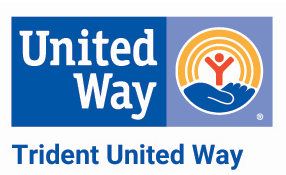 Facebook Instagram LinkedIn Twitter
Position Profile
Financial Accountant and Budget Manager
March 2022
THE ORGANIZATION
Trident United Way is an independent 501(c)(3) nonprofit, founded in 1944 and incorporated in the state of South Carolina. Its mission is to catalyze measurable transformation in education, health and financial stability for the people of Berkeley, Charleston and Dorchester Counties – known as the Tri-County area. With a vision to be the leader in uniting our community to improve lives, Trident United Way serves as the regional backbone for work utilizing the 'collective impact' discipline to effect systems-level change in education, health and financial stability. In this way, Trident United Way creates opportunities for all and builds upon multi-sector collaborations to address complex issues that no single entity could solve alone. More information can be found at

www.tuw.org

.
Entrepreneurial and innovative, Trident United Way brings together a wide range of corporations, foundations, non-profits and individual citizens to achieve shared community goals. With 77-years of deep, local knowledge, Trident United Way specializes in building community and regional partnerships to address root cause challenges and build solutions in tandem with the community.
Currently, Trident United Way works with a network of almost 600 non-profit partner organizations across the region. Partners help accelerate critical work, bringing unique perspectives and expertise to advance efforts in education, health, and financial stability across the region and beyond. United Way is the largest and most trusted brand in global philanthropy.
Governed by a prestigious board of corporate, academic, health and policy leaders, Trident United Way convenes advisory bodies and networks to share knowledge and resources to form effective solutions to our community's most pressing needs. Trident United Way serves as an advocate and a catalyst for opportunities to expand, deepen and amplify positive community impact.
WHAT WE VALUE
Integrity -
We are proactive, intentionally honest and do the right thing even when no one is looking. We are responsible stewards, accountable and transparent to the community and each other.
Respect -
We treat others with dignity, fairness, and trust. We encourage discussion without judgment.
Equity -
We value each person's visible and invisible distinctions and strive to create fair and just systems and opportunities for all.
Collaboration -
We serve as both a leader and a supporter. We value team approaches and are driven by our ability to build relationships across partners and in our community.
Innovation -
We are bold, curious, and open to new ideas. We drive forward creatively to address the community's most pressing issues.
We believe our core values define and guide the culture and character of our organization. They are the standards which guide us as individuals and that collectively determine how we fulfill this mission.
THE OPPORTUNITY
The Financial Accountant and Budget Manager, under the direction of the Chief Financial Officer, ensures fiscal stewardship, financial compliance, and budget integrity the organization. This individual delivers reliable and accurate accounting, financial reporting, and annual budgets. This position is responsible for supporting the finance department , as well as partnering with other departments, while demonstrating a continuous effort to improve and streamline current operations and work processes. The Financial Accountant and Budget Specialist is a self-directed and innovative individual with an eye for detail and efficiency and is a strong problem-solver and solution implementer. This is an in person position.
JOB COMPETENCIES:
Optimizes work processes: Identifies and creates the processes necessary to get work done.

Manages complexity: Asks the right questions to accurately analyze situations.

Drives results: Has a strong bottom-line orientation..

Cultivates innovation: Develops useful ideas that are new, better, or unique. Introduces new ways of looking at problems. Can take a creative idea and put it into practice. Encourages diverse thinking to promote and nurture innovation.

Decision-making: Makes sound decisions, even in the absence of complete information. Relies on a mixture of analysis, wisdom, experience, and judgment when making decisions.

Communicates effectively: Is effective in a variety of communication settings; one-on-one, small and large groups, or among diverse styles and position levels.

Instills trust: Follows through on commitments.

Models resiliency: Is confident under pressure. Handles and manages challenges effectively. Maintains a positive attitude despite adversity.

Collaborates: Works cooperatively with others across the organization to achieve shared objectives. Practices fairness in all interactions. Partners with others to get work done.
RESPONSIBILITIES:
Financial Accounting and Reporting
Analyze and reconcile general ledger accounts monthly to ensure the integrity of the general ledger system is maintained.

Prepare monthly cash and investment account reconciliations.

Assist with preparing timely month-end close financial statements.

Prepare journal entries and maintain related supporting documentation with a high degree of detail.

Design and prepare financial analyses, projections, trend reports, and preparation financial statements with varying levels of detail.

Drive ongoing improvement by ensuring adequate internal controls and accurate reporting in accordance with company policies and generally accepted accounting principles.

Prepare routine and ad hoc financial reports as requested by management.

Assist with the transition to a new CRM system.

Assist with preparation for the annual audit process and IRS Form 990.
Budget Specialist
Responsible for year-round budget monitoring, review, and assessment of budget changes and opportunities.

Serve as a proactive partner in providing regular, clear, informative budget status updates to internal customers at all levels across the organization and developing meaningful budget analysis to support strategic decision making.

Analyze budget variance reporting and confer with budget managers regarding financial variances monthly.

Analyze expenditure and receipt patterns to identify, forecast, and resolve existing and potential issues with departmental and project budgets.

Design and implement solutions, in conjunction with members of the leadership team, to address and resolve budget challenges.

Review impending departmental expenditures to ensure funds are available and the use of appropriate budget codes.

Develop and provide fiscal training materials and resources for budget managers and support budget managers as needed.

Apply new analytical techniques and approaches in carrying out responsibilities for the budget development and budget execution process.

Partner with fundraising and program implementation teams to review budgets in grant proposals, make recommendations for tracking funds for purposes of donor reporting and stewardship.
Other Duties as Assigned
Other duties in connection with the work of the CFO.
Qualifications, Skills, and Abilities:
Bachelor's degree required; degree in accounting, 3 years of financial accounting, preferably in public accounting.

Ability to collaborate with peers and management, demonstrating exceptional judgment and a high degree of professionalism and

maintain a solution-oriented approach to every effort.

Strong planning, problem-solving, analytical skills, and

commitment to data integrity and accuracy.

Ability to make sound decisions and exercise critical thinking while understanding the short- and long-term impact and implications of decisions.

Strong technical skills required with extreme attention to detail.

Dedication to learning and continuous process improvement.

Possess professional knowledge of g

enerally accepted accounting principles

.

Ability to interpret and analyze financial statements

and reporting tools.

Ability to work in a fast-paced environment with changing priorities and diverse responsibilities.

Outstanding customer service, problem solving, time management, and organizational skills.

Strong work ethic with ability and willingness to work under pressure.

Ability to manage deadlines and multiple priorities effectively.

High degree of initiative to understand new requirements, best practices, and drive projects to completion.

Demonstrate a positive attitude and steadiness.

Excellent planning and organizing skills with an ability to effectively prioritize, plan work activities, use time efficiently.

Solid knowledge of Microsoft Office Suite Applications, with expertise in Excel.
Division: Central Support Services
This is a full time position