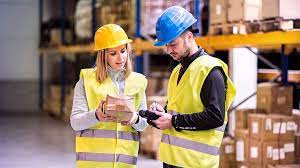 Monday – Friday (some Saturdays during the busy season)
Salary: 45k – 50k (based on experience)
3 pm – 11 pm
Warehouse supervisors oversee and coordinate daily warehouse activities such as receiving and shipping managing inventory levels, ensuring the efficient delivery of goods, supervising staff, and securing the warehouse.
Source to hire position with the customer.
Face-to-face interview with the customer.
This is a management position
This is a full time position