Internal Communications Manager
Are you passionate about wellness, being of service, and transforming people's days for the better? Are you excited about merging the analytical and creative sides of marketing with a mission of engaging and recruiting top-tier employees? We are looking for an Internal Communications Manager whose primary focus will be to promote and foster Burke Williams as the best place to work. With complimentary massages, leaders who truly care, and a culture of innovation and growth, it really is! Ultimately, you will help us develop creative ways to reward and engage our growing staff of 1,500 across California and Nevada while attracting new candidates for all positions.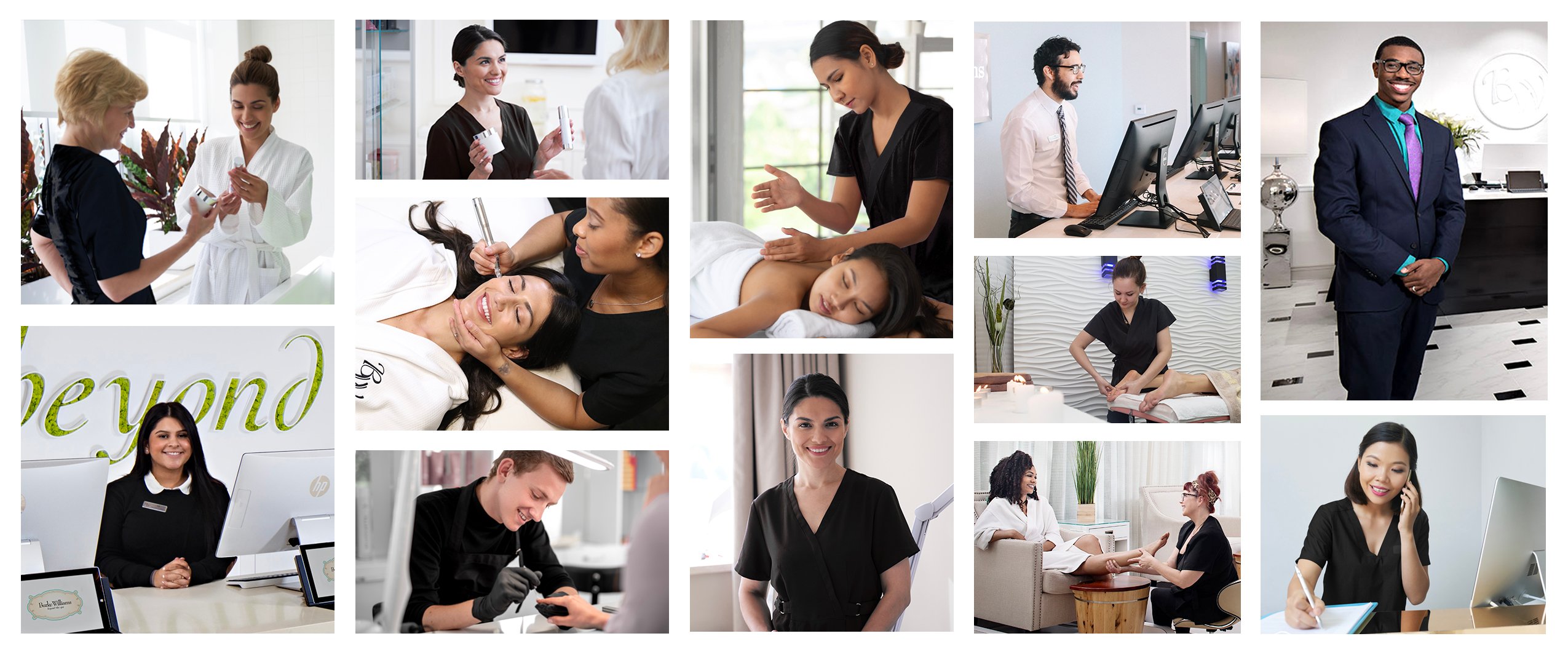 Key Responsibilities
Internal Relationships and Communication
Enhance morale, deepen engagement, and inspire retention with employees, developing innovative ways to connect including events, livestreams, surveys, and more

Design and develop communication and engagement plans with employees at all levels of the organization; serve as the main point of contact for all internal communication needs

Create and launch engagement campaigns on Workplace (our internal communications tool);manage all Workplace communications and analyze usage data for engagement
Content
Lead content development from inception through execution to illustrate our life at work

Write briefs and lead the creative development process for recruitment marketing content, including ads, website pages, social media, emails, and more

Identify, illustrate, and promote our employee value proposition to attract candidates

Manage content on platforms such as Glassdoor, LinkedIn, Indeed, and Workplace: frequently update all platforms, monitor employee reviews/feedback, and craft responses
Research and Optimization
Research competitors to understand employer offerings for similar positions so we can always stand apart and offer incremental value to prospective candidates

Research and identify new opportunities for recruitment advertising, marketing, and public relations to attract candidates, in partnership with all departments

Liaise with hiring/recruiting team and digital media agency to optimize and maximize job postings for visibility and ROI, including keyword searchability and digital analytics
Required Qualifications
Exceptional written and verbal interpersonal communication skills with professionalism

Builds relationships and rapport easily with an innate capacity to inspire and influence

Creativity, curiosity, and innovative thinking

Ability to deliver imaginative ideas with strong project management skills from inception through implementation, with great attention to detail

Professional at juggling concurrent priorities in a fast-paced, high output environment

Excellent storyteller with the ability to bring our employee stories to life

Delivers high caliber results with a sophisticated brand aesthetic

Proactive and resourceful: identifies potential issues before they arise and always thinks multiple steps ahead with creative resolutions

Service-driven: you anticipate others' needs and offer support to everyone around you
Preferred Qualifications
Bachelor's degree in Marketing, Human Resources, Communications or related discipline

Experience with Asana, HubSpot, Workplace, Adobe Creative Suite, Dropbox, GSuite/Google Workspace, Mac OS and Apple software

Experience with recruitment marketing platforms (e.g., LinkedIn, Glassdoor, Indeed, etc.)

Hospitality/service industry experience - bonus points for Burke Williams experience

An understanding of the development of marketing plans and programs
Work Style
Entrepreneurial spirit with a "can-do" attitude! You see the entire company as your team, and no task is too big or small - we all pitch in and support each other wherever we can

You love working in a fast-paced, ever-changing environment

You're efficient with your time, knowing how to prioritize what's most important

You value continual improvement and are receptive to feedback, knowing there is always a lesson to learn and an opportunity to improve for the future

You're customer-centric and service-oriented

You collaborate with all other employees, team members, and outside agencies easily with open communication and build relationships and rapport effortlessly
About Burke Williams:
Burke Williams Day Spas exist to transform your day. A leader in the wellness industry since 1984, Burke Williams introduced the original day spa and continues to innovate, providing the latest in self-care products and services. A luxurious sanctuary awaits at eleven locations across California, inspiring you to disconnect from the world and reconnect with your inner self. Burke Williams provides a comforting place for your body + soul to rest and revitalize. Unique spa services include signature facials, massages, nail care, and mo

re for the ultimate in relaxation and transformative results!
At Burke Williams, we don't just accept difference—we celebrate it! Burke Williams is proud to be an equal opportunity workplace. We are committed to equal employment opportunities regardless of race, color, ancestry, religion, sex, national origin, sexual orientation, age, gender identity, gender expression, citizenship, pregnancy, breastfeeding or related medical condition, marital status, physical and mental disability, military and Veteran status or any other characteristic protected by state or federal law.
This is a full time position