Interested in growing your career with an international industry leader?



I-66 is a concession company of Cintra, a company continuing to revolutionize the transportation infrastructure industry in the U.S. Our unique culture of innovation creates a fast-paced environment where you will be challenged and encouraged to think outside the box as you develop your career.

Being a part of I-66 means there are no boundaries to professional growth. As an international company and member of the Ferrovial group of companies, I-66 has the unique ability to offer its employees a wide array of career development opportunities and experiences, both geographically and organizationally.



Who is I-66?



In 2016, the Commonwealth of Virginia selected a Cintra-led consortium to finance, design, build, operate and maintain the express lanes on Interstate 66 Outside the Beltway. The project will transform this critical Northern Virginia artery to relieve congestion, improve safety and provide more predictable travel times. The project corridor extends approximately 22 miles along Interstate 66 from the Capital Beltway (I-495) to Gainesville (US Route 29). Once completed, the project will include three toll-free general-purpose lanes in each direction and two express lanes in each direction with a state-of-the-art open-road electronic toll collection system. Expanded transit service, park-and-ride lots and interchange enhancements will further improve travel along I-66. The project will also connect several shared use paths to create more multimodal options. As an innovative and efficient public-private partnership, this project will be completed at a $2.5 billion net savings for the Commonwealth of Virginia.



What We Offer?
Limitless opportunities for professional growth

Fast-paced, challenging environment where you will craft and further develop your skillset

International exposure

High earning potential

Weekly language courses

Continuing education programs

A network of nearly 100,000 colleagues within the Ferrovial Group

And of course, highly competitive insurance benefits, generous Paid Time Off, and a matching 401(k) program
Who we're looking for?



We are looking for professionals who are: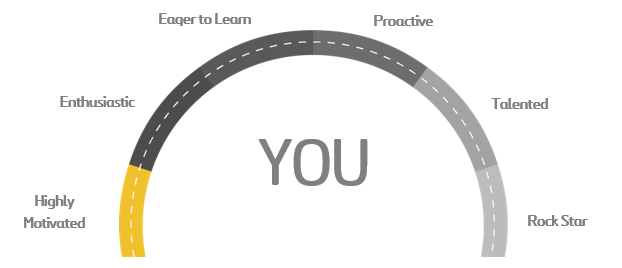 Think you have what it takes?



You will be working for one of the largest private transportation infrastructure firms in the world. We value our employees and offer a fun environment, stability, high earning potential, growth, and longevity. Make I-66 your next career choice today!

If you are interested in joining our team but don't see a position that matches your qualifications, we'd love to hear from you through this general application! If your background matches a new opportunity, we will happily get in touch. Please note this is meant to be an expression of interest only.



Need more?



To stay informed of future opportunities at Cintra, please follow us on

LinkedIn

and

Glassdoor

.



We hope you consider joining

our team and look forward to hearing from you!
This is a full time position

Visit
Careers
at Cintra US Services LLC