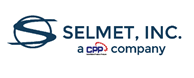 Process Engineering Technician
If you would love to be part of a company that is poised for substantial growth with opportunities for advancement, then working for CPP and its subsidiaries may be the right fit for you! We have multiple facilities in Albany, OR and are a world class supplier of titanium castings and components for the aerospace industry. If you are selected to join our team you will enjoy benefits such as quarterly bonus, medical, dental, vision, 401(k), company paid life insurance and other great benefits!
Primary Purpose:
Under the supervision of a member of the process engineering department, the Engineering Technician II assists project engineering, process engineering and manufacturing departments in process or product documentation and experimentation.
Duties and Responsibilities:
Create and maintain wax press inject recipes

Conduct and document various slurry tests at various weekly intervals

Collect and enter data into the investing database

Perform MOR testing

Maintain standards and functionality of all Investing Lab test equipment including calibration

Monitor and act on Daily Cast Logs

Track and maintain Chem Mill Testing

Conduct PCP audits

Collect, maintain, and distribute data

Update SOP`s as needed

Interpret blueprint, drawings, and customer specifications to produce and collate technique cards to meet customer, industry specifications and company requirements.

Participation in improvement teams. Assists or manages implementation of ideas

Identifies areas to improve ergonomics, quality, and efficiency through use of mechanical devices, fixturing, tool rework, work instructions or other manufacturing aids.

Assist Process Engineers in implementing and monitoring special tests, compilation, and analysis of data for statistical analysis and first Article documentation.

Assists in the development of standards and metrics in a variety of areas and programs to support business plans.

Work with operations, P&IC, Sales, quality, and customers to resolve production part related issues.

Be accountable for working safely by following all safety rules and safe work practices.

Other duties and projects as assigned
Minimum Qualifications and Experience:
Proficient computer skills to include Microsoft Word, Excel, Outlook, PowerPoint, Access

Visual 9 experience preferred.

Demonstrated knowledge of investment casting process.

Understanding of statistical evaluation, data analysis and experimentation techniques.

Excellent communication skills, both written and verbal

Able to work well with production employees, supervisors, managers and customers

Capable of performing statistical analysis and making data-based decisions

Ability to collect, record and transcribe data. Present results in an industrial technical report format

High degree of organizational skills

Able to work effectively and simultaneously on numerous projects

Must be able to lift 50 lbs. occasionally, as needed with or without reasonable accommodations
Working Conditions:
Flexible with work hours when required, work overtime as required.

The noise level in the work environment is usually quiet to moderate, but employee will be exposed to higher noise levels when required to be in the manufacturing areas. The individual may be exposed to moving mechanical parts, machinery and vehicles when in the manufacturing areas.

Occasional travel to training seminars, customers, or vendor locations.

Must be able to offer proof of US Citizenship or of Permanent Resident Alien upon hire.
Consolidated Precision Products (CPP) is an industry-leading manufacturer of highly-engineered components and sub-assemblies, supplying the commercial aerospace, military and industrial markets with small-to-large "function critical" products. CPP provides its customers with a "total solution" source, taking them from concept to finished product with one of the broadest and most diverse product offerings in the industry.

More information about our company can be found at:
http://www.cppcorp.com/
CPP Corporation is an Equal Opportunity Employer that recruits, hires, trains, and promotes employees in all job classifications without regard to race, color, religion, age, sex, sexual orientation, gender identity, marital status, national origin, disability, veteran's status, or other legally protected status.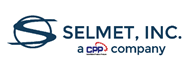 This is a non-management position
This is a full time position