Wastewater Treatment Technician (Swing Shift)
If you would love to be part of a company that is poised for substantial growth with opportunities for advancement then working for CPP and it's subsidiaries may be the right fit for you! We have multiple facilities in Albany, OR and are a world class supplier of titanium castings and components for the aerospace industry. If you are selected to join our team you will enjoy benefits such as quarterly bonus, medical, dental, vision, 401(k), company paid life insurance, and other great benefits!
Primary Purpose:
Wastewater Treatment Technician will operate, maintain, monitor, and adjust wastewater treatment operations.
Duties and Responsibilities:
Operate acid waste neutralization system including operation of acid transfers via pumps and filter press

Perform lab work, such as jar testing, to optimize the wastewater system

Operate Acid Recovery system

Operate Zero Liquid Discharge Water Reclaim system including the operation of a clarifier, sand filters, water softeners, filter press, and Reverse Osmosis (RO).

Manage inventory for wastewater treatment and bulk acids

Maintain the hazardous waste, universal waste, and used drum 90-day storage area.

Perform irrigation water sampling and annual soil sampling and track data to maintain compliance with Selmet's WPCF permit.

Monitor recycled oil tank and oil containers

Assist departments in pumping out satellite oil drums into tank and ensure the area is clean and maintained per SPCC & universal waste regulations

Perform physical chemical inventories and coordinate documentation with EHS Admin for HazCom and EPCRA requirements

Move hazardous materials from Shipping and Receiving to designated storage areas

Monitor physical conditions listed for compliance in the air emissions permit.

Maintain Emergency Response Team Room and supplies, ensure instruments are calibrated

Be an active member of the Emergency Response Team
Minimum Qualifications and Experience:
1-5 years' experience in a wastewater treatment or manufacturing plant (preferred).

Current RCRA hazardous waste, DOT HazMat, and ERT certification (either 40-hour HAZWOPER or 24-Hour Industry Technician Emergency Responder Training) is highly desirable, but not require.

Good reasoning and problem solving abilities

Strong organization skills

High attention to detail

Able to quickly adapt to changing circumstances and environments

Must be able to initiate projects on their own

Must be customer-service oriented

Must be able to read, write, and communicate effectively in English

Working knowledge of Microsoft Office including Word, Excel,

PowerPoint

, and Outlook

Able to lift up to 50 pounds with or without reasonable accommodations

Must be able to manipulate material handling devices such as forklifts, drum trucks/dollies, pallet jacks, and hoists

Must have high school diploma or equivalent (GED)

Must be at least 18 years of age.

Must be willing to undergo a pre-employment background check

Must be willing to participate in pre-employment and periodic drug screening
Schedule:
Swing Shift

Overtime available based on business needs

$1.00/hour shift differential
Consolidated Precision Products (CPP) is an industry-leading manufacturer of highly-engineered
components and sub-assemblies, supplying the commercial aerospace, military and industrial markets with small-to-large "function critical" products. CPP provides its customers with a "total solution" source, taking them from concept to finished product with one of the broadest and most diverse product offerings in the industry. More information about our company can be found at:
http://www.cppcorp.com/
CPP Corporation is an Equal Opportunity Employer that recruits, hires, trains, and promotes employees in all job classifications without regard to race, color, religion, age, sex, sexual orientation, gender identity, marital status, national origin, disability, veteran's status, or other legally protected status.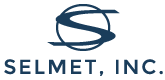 This is a non-management position
This is a full time position