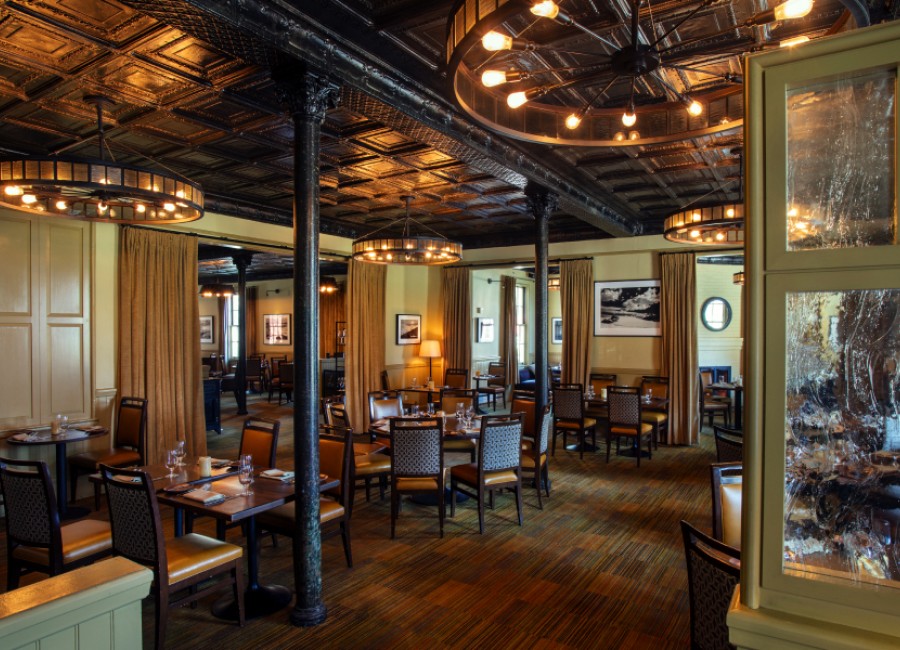 JOB SUMMARY:
Assists in leading and initiatiating Food and Beverage operations including guest experience, people operations and beverage program. Manages the performance of the restaurant service and staff management. Develops and executes creative initiatives to enhance the guest service experience. Ensures the Food and Beverage Outlets are run in an efficient manner, and that fine service is offered every day; organizes, delegates, and supervises team members.
Able to train, develop and lead a team to success.
ESSENTIAL JOB FUNCTIONS:
Assist the General Manager in overseeing the day-to-day operation of restaurant and

any required paperwork, including forms, reports in an organized and timely manner

Foster opportunities for your team to learn, grow, and develop their skills.

Participate in building the financial objectives of the restaurant on an annual basis through the budget process. Meet budget in all areas of cost control with consistent focus on cost of sales and payroll.

Focus on growing revenues and improving the financial performance of the department.

Participate in evaluation of food product, employee performance, and development of product consistent with the restaurant's market position.

Schedule staff according to business needs, special functions, and budget

Conduct pre-shift meetings keeping staff informed about developments in the restaurant, the industry and the future

Organize and lead staff training classes and food & wine tastings

Support FOH team in all aspects of dining room service

May assist in other Food and Beverage outlets as needed 

Contribute to our culture with a respectful, fun, positive and friendly attitude

Communicate with team members to ensure the highest level of personalized service

Effectively communicate with Human Resources on all staff related issues. i.e. resignations, disciplinary actions, mandated meetings

Maintain all employee files with 90 day and yearly reviews

Maintain cleanliness and organization of all areas

Works with line staff and kitchen to deliver an exceptional dining experience

Ensure accurate inventories and quarterly supply inventories

Verifies that the outlet staff performs according to Hazard Analysis and Critical Control Points (HACCP), Occupational Safety and Health Association (OSHA) and regional Alcoholic Beverage Commissions guidelines.
ESSENTIAL WORK SKILLS:
We are looking for individuals who have a thorough knowledge of food and beverage

operation, excellent leadership skills and strong interpersonal skills. 

Passion for crafting and personalizing guest experiences. Highly motivated and flexible, possessing the ability to take initiative.

 

Requires attention to detail and problem-

solving skills, as well as a passion for customer service

Works efficiently and timely at all times

Must possess excellent written and verbal communication skills as well as organizational skills.

Maintains a professional and calm demeanor under all circumstances

Flexible schedule to include weekends and holidays.
MINIMUM EDUCATION AND PHYSICAL REQUIREMENTS:
2 years of experience as a manager

Familiar knowledge in P and L reports as it pertains to the restaurant business

Proficient in POS knowledge (Micros preferable)

Computer literate and detail orientated a must.

Ability to stand for up to 12 hours at a time

Ability to lift 50 pounds on a regular basis
This is a management position
This is a full time position