One of the great things about being an international real estate company is the variety of career options we can offer our employees. Combined with our investment in your learning and development, we can empower you to achieve your goals.
You could be managing a real estate portfolio for a large pension fund, buying or selling properties, overseeing a development project, managing or leasing a building, or taking on corporate responsibilities related to finance, human resources, sustainability or communications. As careers go, there's a lifetime of opportunity here.
Where do you see yourself?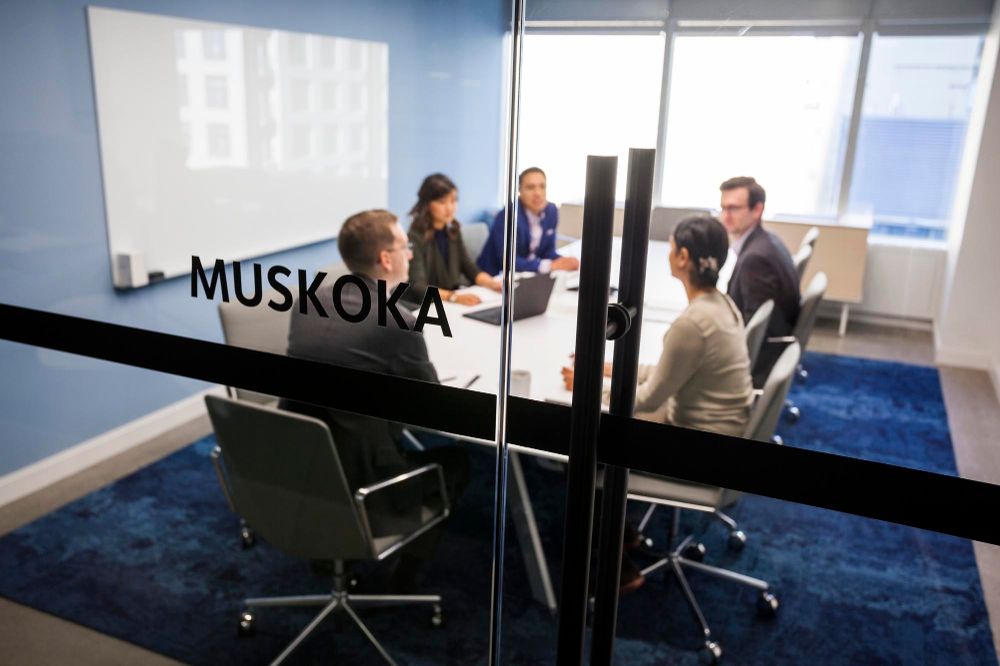 GWL Realty Advisors has an exciting opportunity for an Assistant Property Manager to oversee one of our North York office properties!
This is a perfect opportunity for a property management professional looking for that next step in their career. You will manage a high-profile AAA class commercial property in the heart of North York along with a Sr. Property Manager. You will be responsible for ensuring that our building is presented and operated according to the best possible standards. In order to be a successful assistant property manager your vision should not only be focused on the day to day operations of the property but on the long term potential and profitability of the property, after all we are a real estate investment company!

A passion for property management is essential as our property manager will turn to you for support and ideas on how to best operate our property and manage complex situations.

We will count on you to establish and maintain strong working relationships with tenants, staff, and contractors. Ensuring that our tenants are 100% satisfied with our services is one of your key priorities so having strong relationship building and problem solving skills is a must. You will also assist with the implementation of new programs, and ensuring policies and procedures are followed.
Other responsibilities may include:
Review and negotiate building services contracts to ensure prudent, cost effective practices are being followed

Assist with the preparation of monthly financial reports with the accounting department for review by senior management

Delivery of accurate financial planning, reporting and control for operating budgets as well as capital budgets

Oversee preparation and ongoing administration of capital project administration, documents, contracts and related functions

Administer and maintain timely organization of all contracts and related files

Assist with the development, submission and administration of the annual operating budget

Communicate with the Property Manager any respective operations and any unusual matters which might affect approved plans and budgets

Assist in overseeing Tenant Services, Property Administration, Payables and Office Administration

Conducting building inspections
Qualifications:
5+ years of property management experience with administration and financial management responsibilities

Proven experience as a people manager, able to motivate and develop a team

A property management designation, or working towards a property management designation (RPA) preferred
Strong leadership, communication, interpersonal and problem-solving skills

Ability to use sound judgment and deal with ambiguous complex situations in a professional manner

Keen

Ability to multitask, thrives in a fast-paced environment and stay organized

Ability to remain current on building technology development and provide consulting services on building issues

Ability to seek and develop processes improvements that drive efficiencies

Experience reviewing existing organizational structures and implementation of organizational processes

Experience maintaining tenant relations and providing excellent customer service by proactively meeting tenants and logging discussions

Post secondary education required

A passion and focus on environmental issues and ways to reduce carbon footprint
Why work for us?

Beyond your paycheque, we invest in your health, well-being and development, and encourage teamwork and collaboration, so you can do your best work and enjoy life to its fullest.

Are you ready to grow your future with us?

Learn more about our team of professionals, and the exciting new opportunities available with GWL Realty Advisors by reviewing our job openings below. Apply today!

We thank all applicants. However, only those selected for an interview will be contacted.

NO RECRUITING AGENCIES PLEASE

GWL Realty Advisors is an equal opportunity employer. It prohibits discrimination based on age, color, disability, national origin, race, religion, sex, sexual orientation, and any other legally protected class in accordance with applicable federal, provincial and local laws. We are committed to creating and maintaining an inclusive and accessible workplace. If you are contacted for an interview and require accommodation during the interviewing process, please let us know
This is a full time position