One of the great things about being an international real estate company is the variety of career options we can offer our employees. Combined with our investment in your learning and development, we can empower you to achieve your goals.
You could be managing a real estate portfolio for a large pension fund, buying or selling properties, overseeing a development project, managing or leasing a building, or taking on corporate responsibilities related to finance, human resources, sustainability or communications. As careers go, there's a lifetime of opportunity here.
Where do you see yourself?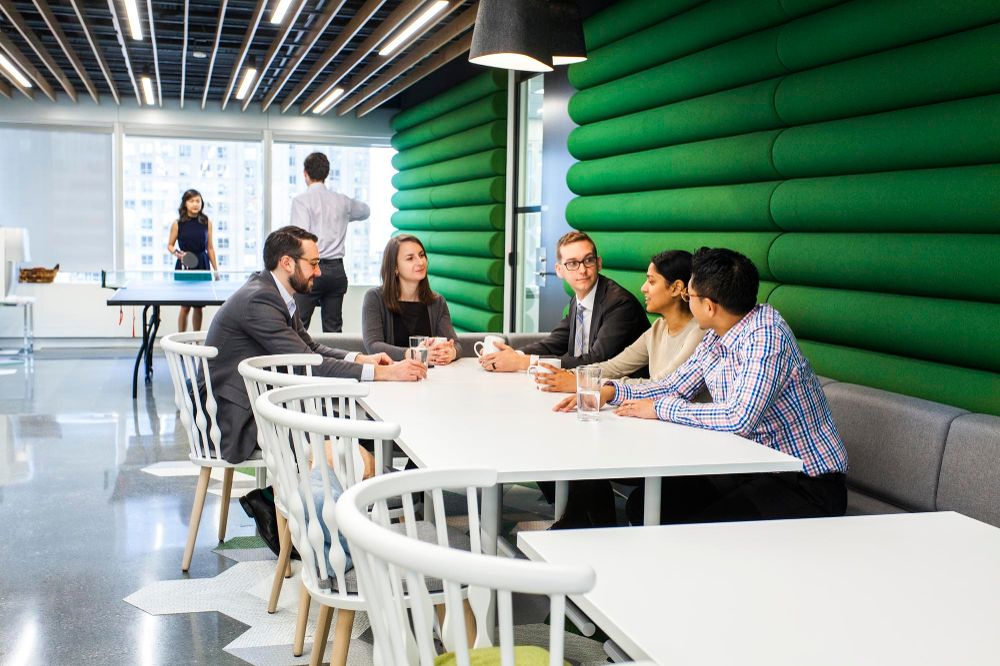 We are currently looking for an aspiring professional who's ready to embark on a career in property management in the Tenant Service Coordinator position. The TSC will be a part of a new property management team that will be managing a top tier commercial building in the downtown Toronto financial district area.
We are looking for someone who is extremely customer service driven and enjoys administrative work. As a TSC you are on the front-line handling tenant inquiries, answering customer questions, and being able to problem solve & direct people to the appropriate resources in a friendly & professional manger. Additionally, you are supporting the rest of the property management team with various administrative duties & ad hoc project. An ability to be nimble and adaptable are key for success here - if you have prior retail or hospitality experience this role could be a great fit!
Some of your day to day responsibilities will include:
Answer all incoming telephone calls and email inquiries

Administrative duties such as maintenance of information into property management systems, inputting work orders, managing monthly tenant billables, purchase orders and other related job functions.

Develop and maintain an effective line of communication with staff, tenants and contractors; coordinate with site staff and liaise with various internal teams to provide support as required

Managing the communication and execution of tenant Advisory Notices

Assisting with coordination and execution of events

Maintaining event calendars; assist in coordinating new tenant welcome package, and various ad hoc projects

Assisting with Tenant Satisfaction Surveys and summaries

Ensure proper file management and archive of files

Responsibility for ongoing management of the management office (supplies, copiers, courier, and associated budgets)
REQUIREMENTS:
2+ years of customer service experience (ideally within a call center or retail based or hospitality environment)

Previous administrative experience preferred

Passionate about customer service and always looking for ways to go above and beyond the call of duty

Strong organizational skills

Excellent problem-solving skills and able to navigate around complex situations

A high level of interest within the property management industry

Highly proficient with Microsoft Office

A strong level of professionalism as you will be dealing with professional tenants

A highly collaborative individual with strong communication skills both written and oral

Post Secondary education
Why work for us?

Beyond your paycheque, we invest in your health, well-being and development, and encourage teamwork and collaboration, so you can do your best work and enjoy life to its fullest.

Are you ready to grow your future with us?

Learn more about our team of professionals, and the exciting new opportunities available with GWL Realty Advisors by reviewing our job openings below. Apply today!

We thank all applicants. However, only those selected for an interview will be contacted.

NO RECRUITING AGENCIES PLEASE

GWL Realty Advisors is an equal opportunity employer. It prohibits discrimination based on age, color, disability, national origin, race, religion, sex, sexual orientation, and any other legally protected class in accordance with applicable federal, provincial and local laws. We are committed to creating and maintaining an inclusive and accessible workplace. If you are contacted for an interview and require accommodation during the interviewing process, please let us know
This is a full time position