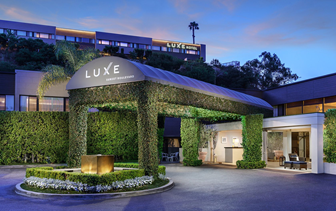 Human Resources Director
The Human Resources Director serves as the HR leader and ensures that all HR needs are addressed properly. This position reports to the COO and will work with considerable independence to drive the implementation and administration of all HR processes and initiatives across the group.

The right candidate is an extremely hands-on Human Resources professional, experienced in the Hospitality industry, and capable of delivering extraordinary strategic HR support for multiple locations.

Areas of accountability include the basics like recruitment, hiring and retention of employees, talent management, including employee recognition, training and performance review, employee relations, workers' compensation, leaves, and compliance, BUT the Human Resources Director will also work with the Team to re imagine how this is done.

The Team will appreciate your charisma, contributions and perspective. If this sounds like the right challenge/opportunity for you, we'd love to hear from you!
The compensation and benefits package for this position is highly competitive.
Please submit your resume and cover letter in confidence. Qualified candidates will be contacted.

Minimum Requirements:
This position requires an equivalent combination of education and experience:
-Bachelor's Degree preferably in human resources, business administration, or hospitality;
-Five years total of Human Resources management experience, with (approximately 3 years or more) experience managing HR in the Hospitality industry in California. Collective bargaining experience preferred;

-Business acumen and ability to lead and coach.
-Natural affinity for hospitality and a perspective that is consistent with our client's brand;
-Fluency with Microsoft Office (Outlook, Word, Excel, PowerPoint) and expertise using payroll/HRIS systems;
-A committed team player, detail oriented, effective communicator, with strong written and verbal skills, and the ability to build strong relationships with staff and managers at all levels;

About Luxe Hotels
The Luxe independent hotel group is a privately held company, headquartered in Los Angeles, California, boasting a portfolio of luxurious boutique hotels, resorts and inns located around the world.
Although Luxe is the brand name of our Hotels, "Luxe" is really an experience, built around ideals of timeless hospitality, innovative services and unexpected solutions. Luxe hotels are like home, only better. At Luxe, we go beyond service and strive to relate to our guests. Every person that enters our hotel brings something new and different – a unique journey and experience. Our job is to recognize and respect that journey in every interaction. Every person truly is an entire world!
With this in mind, we seek employees who share our values and who desire to deliver a gracious guest experience with sincere commitment. We accomplish this by making our guests feel cared-for and known, when they stay or dine with us. Their preferences are considered; their expectations are constantly exceeded. Meeting their needs is only the beginning of what we do to make them feel like they belong.
Find out more at http://www.luxehotels.com/
Luxe Hotel Group is proud to be an Equal Opportunity Employer Minorities/Women/Veteran/Disabled.
Department: Human Resources
This is a management position
This is a full time position