Position Overview:
SUMMARY:
Offer exemplary customer service by providing prompt, courteous, & efficient handling of all incoming & outgoing phone calls
STANDARD SPECIFICATIONS
Requirements are representative of minimum levels of knowledge, skills and/or abilities. To perform this job successfully, the agent will possess the abilities or aptitudes to perform each duty proficiently.
ESSENTIAL FUNCTIONS:
Answer all hotel incoming phone calls & connect to the appropriate department, guest, or outlet

Conduct quality telephone answering and response services for guest and staff.

Answer department telephones within three rings, using correct greeting and telephone etiquette.

Maintain knowledge on how to utilize Property Management System (Opera) to perform the following:

Opera basic Function Keys & categories

Look up a guest by last name or room number

Entering a messages for hotel guests and other agents

Turn on/off a message light & Retrieve/relay a message from in room phones

Printing a message (guests not yet arrived)

Enter Traces & Alerts on guests profiles

Run & understand Various Reports including; arrivals, departure, trace, alerts, etc.

Maintain knowledge on the following Mitel Guest Phone functions:

Outside vs. in-house calls

800# Calls

How to make international phone calls & related charges

How to transfer a call & place a call on hold

Calls from house phones

How to place a DND on both lines

Handling General Manager's phone calls

Guestroom dialing instructions

Wake-up call verbiage, procedure and setting clock

Maintain knowledge on the following hotel amenities & procedures:

Package/Fax procedures

Cellular phones, who has them and how to call

Radio system – departmental channels & verbiage

Switching phones to the front desk

Maintain working knowledge on how to efficiently & effectively Operate Mitel Superconsole 1000:
Answering Multiple Phone calls at once by placing callers on a brief hold

Conference button explanation

Detailed explanation of Voice Mail

Programming Do Not Disturb (DND)

Managing 911 Calls

Restricting Outgoing Phone Calls

Listening to switchboard calls

Programming Wake-Up Calls (If Front Desk is unable to perform)
Maintain complete knowledge at all times of:
All hotel features/services, hours of operation; F&B Outlets, Fitness Center, Aspen Club Partnership, transportation, & skier shuttle

All room types, layout, decor, appointments and locations;

Daily house count and expected arrivals/departures;

In-house Group Resume Details (Billing instructions, itinerary, background, etc.)

Hotel Personnel & Department List & Extensions

Key hotel personnel, owners, partners and key positions of all Auberge Resorts

All Guest issues, events on property, VIPs, BEOs via E-mail & Daily Snap Shot

Emergency procedures and be prepared to act in the event of an emergency
Record all Incoming Phone Calls into Excel PBX Phone Call Tracking log to identify high activity levels and ensure follow up

Data will be analyzed monthly to determine labor standards

Maintain detail notes in call log to ensure all guest requests are met

Complete Pre-Departure Phone Calls Daily to identify following day's guests departure needs including transportation, luggage assistance, ski gear packed up/prepared for departure, & determine if guest's vehicles need to be brought up.

Maintain complete knowledge and comply with all hotel and departmental policies and procedures.

Communicate with all other hotel departments as necessary.

Arrange for guests transportation, dinner/activity reservations whenever necessary.

Review arrivals 1 week in advance and daily to be familiar with all VIP guests, special requirements and potential problems.

Google all Guests to identify any VIPs and alert management

Maintain discretion and confidentiality of all guests and hotel information

Promote positive relations with all telephone callers

Set up work station with necessary supplies; maintain cleanliness throughout shift. Communicate shortages

Accommodate all requests in a friendly manner. If unable to accommodate guest request always offer alterative options.

Continuously update guest profiles to note preferences, issues, birthdays, etc.

Handle guest complaints or problems immediately, ensuring guest satisfaction. Communicate all of the above to management to ensure communication to all necessary departments.

Communicate pertinent guest information to designated departments/personnel.

Clearly and pleasantly communicate in English, both verbally and in writing, using correct spelling and grammar, with guests, co-workers and management to their understanding.

Use guest's name effectively as a signal of recognition, but discreetly.

Closes interactions with final appreciative or anticipatory remarks

Use good judgment and maintain discretion and diplomacy while performing job duties.

When addressing guest issues, remain calm, courteous and helpful.

Prioritize, organize and follow-up.

Ensure completion of all other duties as assigned/delegated by management.
QUALIFICATIONS
Guest Services experience required, 4-5 Star resort experience preferred.
Charismatic & well spoken

Extensive knowledge of Microsoft Programs including but not limited to Excel, Outlook, & Word

Extensive Communication skills

Extensive multi-tasking & strong follow through skills

Ability to answer high volume of phone calls throughout 8 hours
Benefits:
We offer competitive wages, training and career development. Benefit packages include medical and dental coverage, vision, flexible spending account, 401k with company match, tuition reimbursement, lifestyle perks, and a great working environment.

About Madeline Hotel:
Madeline Hotel and Residences, Auberge Resorts Collection is the premier resort in Telluride, one of the most desirable year-round destinations for authentic adventure. Ideally situated in the heart of Mountain Village, this stunning alpine resort sits mid-mountain overlooking the historic town of Telluride. The 83-room and 71-residence hotel has on its doorstep the world-famous Telluride Ski Resort, along with year-round recreation, shopping and festivals and offers easy gondola access to Telluride and the valley below. Surrounded on three sides by the dramatic 14,000-foot peaks of the San Juan Mountains, Madeline welcomes guests as well as locals.

About Auberge Resorts Collection:
Auberge Resorts is a collection of exceptional hotels, resorts, and private clubs, each with a unique personality that assures a memorable guest experience. Property accolades include Michelin Star, Forbes 5 Star and Relais & Chateaux. With ten distinctive properties in pristine locations including Napa Valley, Cabo San Lucas, Aspen, Fiji, and Costa Rica, Auberge Resorts offers handcrafted careers to exceptional professionals with a heart for hospitality and a passion for joy and happiness.

Stay Connected:
Website: www.aubergeresorts.com
Blog: https://aubergeresorts.com/blog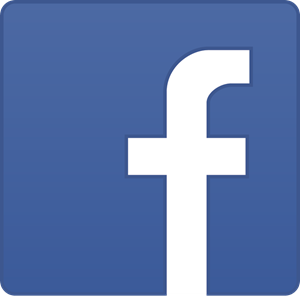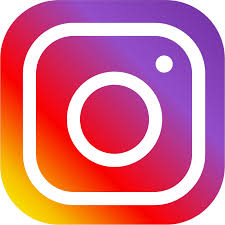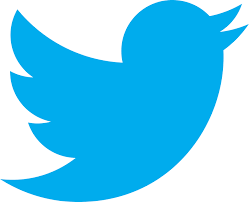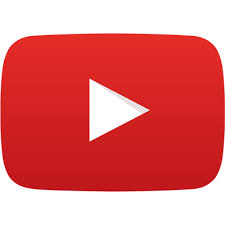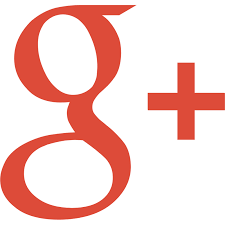 Auberge Resorts Collection provides equal employment opportunities (EEO) to all employees and applicants for employment without regard to race, color, religion, sex, national origin, age, disability or genetics. In addition to federal law requirements, Auberge Resorts Collection complies with applicable state and local laws governing nondiscrimination in employment in every location in which the company has facilities. This policy applies to all terms and conditions of employment, including recruiting, hiring, placement, promotion, termination, layoff, recall, transfer, leaves of absence, compensation and training.
This is a non-management position
This is a full time position