The Residence Services Coordinator supports Auberge Resorts' mission and vision while providing the
highest quality owner / guest services, positive work environment for all team members and maintaining programs vital to the company culture. This position is responsible for delivering exemplary guest service to residents, while supporting the Director of Residence Services.
Essential Responsibilities:
Contribute to the overall homeowner customer service experience; our mission is to have Happy Homeowners!
Must be passionate about top-notch customer service. This job requires going above and beyond multiple times daily in the deliverance of customer service; this is a high-touch service department.
Owner reservations
Prepare Owner arrival reports and review arrivals amenity delivery and reservations for booking
accuracy and housekeeping instructions and billing.
Conduct owner arrival inspections, coordinate owner deliveries and requested concierge services.
Assist Sotheby's real estate sales/transitions. Assist with coordinating contract documents to ensure all have
been collected and filed for new owners.
Educate owners on the importance of maintaining their homes to the highest standards possible.
Responsible for all reservations, interior unit construction, VRBO reservations, pets,
skis, bikes,property management repairs
Exhibits initiative, responsibility, follow up, and accountability.

Adheres to Auberge Resorts policies and
procedures.
Maintains a high level of grooming standard as the "face" of Madeline Hotel Residence Services.
In addition to performance of the essential functions, this position may be required to perform a combination
of
the following supportive functions, with the percentage of time performing each function.
• Interface with property financial and accounting teams to ensure budget controls and objectives are
achieved.
• Ensure ongoing alignment with brand standards related to services, amenities and facilities.
• Ensure effective coordination of all residence management program services.
• Enforce property safety standards.
•
Review and understand all residence governing documents and association budgets.
• Coordinate necessary residence meetings with hotel operating teams and with residents.
• Ensure residence operational coordination with property specific team members.
• Perform other duties and handle projects as assigned by Director of Residence Services.
• Professionally represent the brand and property in the community and industry as well as with residential
owners.
• Be a leader and role model to all team members and the community.
PHYSICAL DEMANDS
• Most work tasks are performed indoors. Temperature is moderate and controlled by hotel environmental
systems.
• Must be able to sit at a desk for up to 5 hours per day. Walking and standing are required the rest of the
working day. This may include traveling to and from meetings. Length of time of these tasks may vary from
day to day and task to task.
• Must be able to exert well-paced ability to reach other departments of the hotel on a timely basis.
• Must be able to lift up to 15 lbs. occasionally.
• Must have finger dexterity to be able to operate office equipment such as computers, printers,
10-key adding machine, electric typewriter, multi-line touch tone phone, filing cabinets, FAX machines,
photocopiers, dolly and other office equipment as needed.
SPECIFIC JOB KNOWLEDGE, SKILLS AND ABILITIES
• Strong verbal and written communication skills.
• Working knowledge of Microsoft Software Programs to include Excel, Word, and PowerPoint.
• Knowledge of computer accounting programs, math skills as well as budgetary analysis capabilities required.
• Must be able to perform a variety of duties and multi-task.
• Ability to be resourceful, creative and maintain flexibility.
• Analytical and negotiation skills required.
• Ability to learn and absorb information that may be unique to the residential arena and different
from past occupancy experience.
• Work in an ever changing, time sensitive environment.
NOTE
: A review of this description has excluded the marginal functions of the position that are incidental
to the performance of fundamental job duties. All duties and requirements are essential job functions.
This job description in no way states or implies that these are the only duties to be performed by the
employee occupying this position. Employees will be required to perform any other job related duties
assigned by their supervisor.
This document does not create an employment contract, implied or otherwise, other than an "at will" relationship.
Benefits:
We offer competitive wages, training and career development. Benefit packages include medical and dental coverage, vision, flexible spending account, 401k with company match, tuition reimbursement, lifestyle perks, and a great working environment.

About Madeline Hotel:
Madeline Hotel and Residences, Auberge Resorts Collection is the premier resort in Telluride, one of the most desirable year-round destinations for authentic adventure. Ideally situated in the heart of Mountain Village, this stunning alpine resort sits mid-mountain overlooking the historic town of Telluride. The 83-room and 71-residence hotel has on its doorstep the world-famous Telluride Ski Resort, along with year-round recreation, shopping and festivals and offers easy gondola access to Telluride and the valley below. Surrounded on three sides by the dramatic 14,000-foot peaks of the San Juan Mountains, Madeline welcomes guests as well as locals.

About Auberge Resorts Collection:
Auberge Resorts is a collection of exceptional hotels, resorts, and private clubs, each with a unique personality that assures a memorable guest experience. Property accolades include Michelin Star, Forbes 5 Star and Relais & Chateaux. With ten distinctive properties in pristine locations including Napa Valley, Cabo San Lucas, Aspen, Fiji, and Costa Rica, Auberge Resorts offers handcrafted careers to exceptional professionals with a heart for hospitality and a passion for joy and happiness.

Stay Connected:
Website: www.aubergeresorts.com
Blog: https://aubergeresorts.com/blog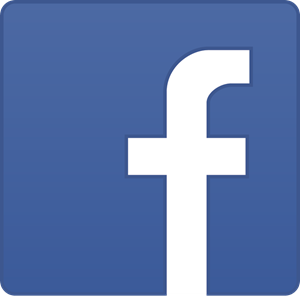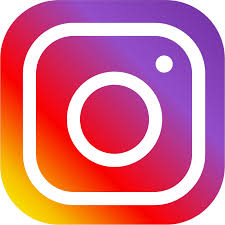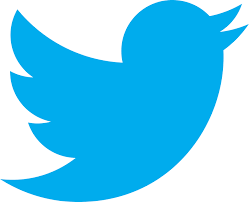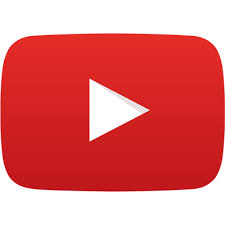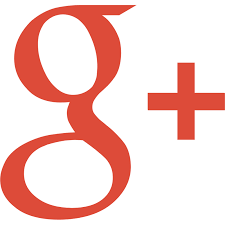 Auberge Resorts Collection provides equal employment opportunities (EEO) to all employees and applicants for employment without regard to race, color, religion, sex, national origin, age, disability or genetics. In addition to federal law requirements, Auberge Resorts Collection complies with applicable state and local laws governing nondiscrimination in employment in every location in which the company has facilities. This policy applies to all terms and conditions of employment, including recruiting, hiring, placement, promotion, termination, layoff, recall, transfer, leaves of absence, compensation and training.
This is a non-management position
This is a full time position