Position Overview:
Cook
QUALIFICATIONS
Read and understand English.
Previous experience preferred.
PERFORMANCE STANDARDS
CUSTOMER SERVICE: Meet service quality standards that affect guest satisfaction; respond to guest questions or problems in a timely, professional manner.
WORK HABITS: Meet the property's standards for work procedures, dress, grooming, attendance, and punctuality; report to work and return from breaks on time; give advance notice when absence is anticipated; require typical amount of supervision; accept work assignments without complaints.
PERSONAL DEVELOPMENT: Accept opportunities to learn new skills, improve performance or cross-train for other hotel positions; solve routine problems that occur on the job; ask questions when not sure how to complete something; learn new skills as quickly as most others in the same job.
SAFETY AND SECURITY: Follow the property's recommended safety, security and emergency procedures; follows hotel procedures for key control, lifting heavy objects and/or using chemicals; reports potential security risks and hazardous conditions to management.
FOOD/BEVERAGE PRESENTATION: Prepare and arrange food or drinks that are attractive and appetizing to the guests; receive few complaints about the food served; inspect food being served; meet service standards.
FOOD/BEVERAGE PREPARATION: Use only quality foods and ingredients; thoroughly wash food and prepare according to standards; accurately estimate cooking times; test foods to ensure quality; assembles attractive food items; amount of waste and spoilage is acceptable; prepare food according to guest specifications.
SANITATION: Follow recommended procedures for handling and storing food supplies in order to control food-borne illnesses and food spoilage; maintain sanitary personal hygiene, maintain local health department standards and receive a passing score on inspections.
CLEANING/MAINTENANCE: Meet the hotel standards for cleanliness of food service areas; clean all assigned areas of the restaurant, lounge or kitchen on schedule; pass most inspections.
ESSENTIAL FUNCTIONS
Assist with all pre-dish preparation.
Keep work areas clean and organized.
Report all unsafe conditions immediately.
Set up, restock and maintain food preparation areas.
Complete other duties as assigned by supervisor to include cross training in a timely manner
Display knowledge and follow all procedures in sanitation and sanitary food handling.
Prepare food in accordance with working menus, recipe cards and photos.
Attend all mandatory meetings.
PHYSICAL REQUIREMENTS
Lift heavy objects, put supplies and dishes away, lower shelving in walk-ins and storage areas.
Lifting, performing cooking techniques, putting supplies away, unloading carts of food product, reaching under counter refrigeration.
Carrying supplies, product, working near hot equipment.
Pushing racks, carts. Average weight up to 50 lbs.; Occasionally. Maximum weight 200 lbs.
Lifting Food products. Average weight 35 lbs.; Occasionally. Maximum weight 100 lbs.
SKILLS
Meet deadlines as required. Meet multiple priorities of business demands. Adjust to schedule changes, cover shifts on short notice.
Work a variety of hours, varied tasks under varied conditions.
Must change pace as business demands.
ENVIRONMENTAL SETTING
SAFETY REQUIREMENTS (I.E., CLOTHING, SAFETY EQUIPMENT REQUIRED, ACTIVITIES PERFORMED): Constantly. Safety shoes, proper guards, follow proper safety procedures and use proper lifting techniques. Maintain security of work area and equipment while maintaining the level of safety required by Auberge Beach Residences & Spa and OSHA requirements.
EXPOSURES (FUMES, CHEMICALS, VIBRATIONS, HUMIDITY, COLD, HEAT, DUST, NOISE): Constantly. Exposed to changing temperatures, slippery floors, sterno fuel, bacteria in foods, noise and vibrations.
OPERATION OF EQUIPMENT/TOOLS/VEHICLES: Constantly. All kitchen equipment to include oven, slicer, steamer, stock pots, fryer, stove tops, salamander, heat lamp, steam table, toaster, etc.
Benefits:
We offer competitive wages, training and career development. Benefit packages include medical and dental coverage, vision, flexible spending account, 401k with company match, tuition reimbursement, lifestyle perks, and a great working environment.

About Madeline Hotel:
Madeline Hotel and Residences, Auberge Resorts Collection is the premier resort in Telluride, one of the most desirable year-round destinations for authentic adventure. Ideally situated in the heart of Mountain Village, this stunning alpine resort sits mid-mountain overlooking the historic town of Telluride. The 83-room and 71-residence hotel has on its doorstep the world-famous Telluride Ski Resort, along with year-round recreation, shopping and festivals and offers easy gondola access to Telluride and the valley below. Surrounded on three sides by the dramatic 14,000-foot peaks of the San Juan Mountains, Madeline welcomes guests as well as locals.

About Auberge Resorts Collection:
Auberge Resorts is a collection of exceptional hotels, resorts, and private clubs, each with a unique personality that assures a memorable guest experience. Property accolades include Michelin Star, Forbes 5 Star and Relais & Chateaux. With ten distinctive properties in pristine locations including Napa Valley, Cabo San Lucas, Aspen, Fiji, and Costa Rica, Auberge Resorts offers handcrafted careers to exceptional professionals with a heart for hospitality and a passion for joy and happiness.

Stay Connected:
Website: www.aubergeresorts.com
Blog: https://aubergeresorts.com/blog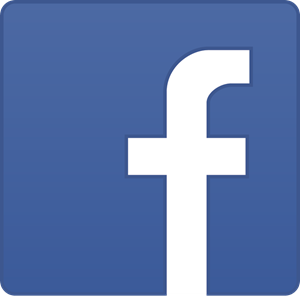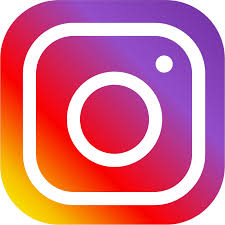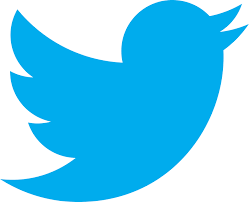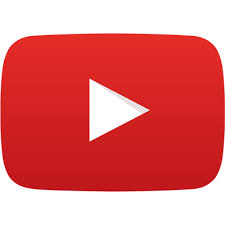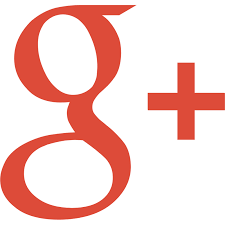 Auberge Resorts Collection provides equal employment opportunities (EEO) to all employees and applicants for employment without regard to race, color, religion, sex, national origin, age, disability or genetics. In addition to federal law requirements, Auberge Resorts Collection complies with applicable state and local laws governing nondiscrimination in employment in every location in which the company has facilities. This policy applies to all terms and conditions of employment, including recruiting, hiring, placement, promotion, termination, layoff, recall, transfer, leaves of absence, compensation and training.
This is a non-management position
This is a full time position