POSITION SUMMARY:
Provide exceptional service and a warm welcome to all who enter the reception area, including residents, guests, and prospective buyers in accordance with Auberge Resorts. Answer all telephone inquiries professionally and direct calls appropriately. Operate the guest reception area and front desk with accurate and calm efficiency.
ESSENTIAL JOB FUNCTIONS:
Create a genuine, informative, and personalized resident and guest experience.

Use the resident's/guest's name whenever possible and appropriate.

In cooperation with concierge and other employees, help coordinate and execute all guest and resident requests.

Work closely with Concierges, other Guest Service employees and Housekeeping to ensure the unit is ready for arrival.

Prepare arrival packet, including a registration card, and printed itinerary.

Graciously receive guests to reception upon arrival ensuring an exceptional first impression. Process check-in, review registration card, billing details, and property information and preferences to ensure all needs are met. Arrange for bell and valet service if requested or provide direction to their unit. Inquire if the resident/guest has any questions or needs and arrange for assistance as appropriate.

Coordinate with multiple departments to ensure guest expectations, preferences, amenities and stay itineraries are seamlessly executed to achieve a memorable experience for each and every guest.

Ensure a lasting great impression upon the guest's departure. When possible and appropriate, inquire and acquire feedback on guests' stay; convey information to appropriate parties for necessary follow up.

Maintain complete knowledge of property and other information including the following:

All facilities/services offered and hours of operation

General info, descriptions, and directions for local services, restaurants, skiing, hiking and other points of interests.

Directions to the property from airports and other major landmarks

Entertainment/special events scheduled on the property and in the area

Daily stats, including availability, arrivals, and departures

All unit types, layout, décor, attributes and locations

Assist in guest reception as needed to ensure a smooth and seamless operation.

Ensure all resident/guest needs are met throughout their stay. Engage residents/guests in a gracious and professional manner as they come in contact with the guest reception area.

Assist and ensure effective resident/guest challenge resolution. Work closely with fellow guest service associates and other departments to resolve any challenges; ensure follow-through and exceed guest whenever possible.

Accurately input resident/guest contact information. Add information to guest history such as; previous stay experience, special occasions, preferences, and other pertinent information.

Ensure all billing and financial transactions are accurately and efficiently executed on behalf of guests before, during and after their stay.

Make suggestions for improvements in overall operations with an emphasis on increasing guest satisfaction, revenue and reducing costs.

Participate in and support efforts towards sustainability and environmental initiatives.

Perform other tasks as assigned by the Guest Services Manager or another manager.

Perform other duties as directed, developed or assigned.
Standard Specifications
: Requirements are representative of minimum levels of knowledge, skills and/or abilities. To perform this job successfully, the incumbent will possess the abilities or aptitudes to perform each duty proficiently. Some requirements may exclude individuals who pose a direct threat or significant risk to the health and safety of themselves, other employees or guests.
ESSENTIAL QUALIFICATIONS:
A genuine affinity for interacting meaningfully and positively with guests.

(Required)

Minimum two years as a Concierge or Guest Services Associate at a luxury resort

Excellent service, etiquette, and protocol skills and knowledge.

Familiarity with Telluride, its geography, recreation opportunities, restaurants, events, sights, and other places of interest.
ESSENTIAL SKILLS:
Ability to clearly communicate in English with residents/guests, employees, owners, and management both orally and in writing.

Ability to handle multiple tasks seamlessly, prioritizing with utmost care for the guest experience, including balancing operating computer programs, in-person guest needs, and professional telephone interaction.

Ability to think critically and solve problems as they arise.

Ability to compute basic mathematical calculations.

Ability to input and access data in a computer.

Ability to be a clear thinker and remain calm under pressure.

Ability to maintain the confidentiality of guest information and designated hotel data.

Ability to work cohesively with other departments and individuals as part of a team.

A

bility to prioritize and follow up on work assignments.
Working Conditions:
Most tasks are performed indoors. Temperature is usually moderate. Noise level is usually moderate.
Physical Demands:
Frequent or occasional need to perform the following physical activities: reaching, bending, pushing, pulling, twisting, lifting, and climbing. Have frequent need to perform standing and walking activities related to inspecting the property.
The constant need to perform the following physical activities: grasping, turning, finger dexterity.
Occasional need to stand for long periods of time.

Lifting/carrying up to 10 lbs. frequently and 25 lbs. occasionally.

Vision requirements: the constant need to view small print. Frequent need to see small details and things clearly beyond arms' reach.

Hearing requirements: the constant need to speak on the telephone and/or two-way radio, respond to the general public and converse with staff. Ability to hear fire alarms and emergency equipment.
NOTE: A review of this description has excluded the marginal functions of the position that are incidental to the performance of fundamental job duties. All duties and requirements are essential job functions.
This job description in no way states or implies that these are the only duties to be performed by the employee occupying this position. Employees will be required to perform any other job-related duties assigned by their supervisor.
Benefits:
We offer competitive wages, training and career development. Benefit packages include medical and dental coverage, vision, flexible spending account, 401k with company match, tuition reimbursement, lifestyle perks, and a great working environment.

About Madeline Hotel:
Madeline Hotel and Residences, Auberge Resorts Collection is the premier resort in Telluride, one of the most desirable year-round destinations for authentic adventure. Ideally situated in the heart of Mountain Village, this stunning alpine resort sits mid-mountain overlooking the historic town of Telluride. The 83-room and 71-residence hotel has on its doorstep the world-famous Telluride Ski Resort, along with year-round recreation, shopping and festivals and offers easy gondola access to Telluride and the valley below. Surrounded on three sides by the dramatic 14,000-foot peaks of the San Juan Mountains, Madeline welcomes guests as well as locals.

About Auberge Resorts Collection:
Auberge Resorts is a collection of exceptional hotels, resorts, and private clubs, each with a unique personality that assures a memorable guest experience. Property accolades include Michelin Star, Forbes 5 Star and Relais & Chateaux. With ten distinctive properties in pristine locations including Napa Valley, Cabo San Lucas, Aspen, Fiji, and Costa Rica, Auberge Resorts offers handcrafted careers to exceptional professionals with a heart for hospitality and a passion for joy and happiness.

Stay Connected:
Website: www.aubergeresorts.com
Blog: https://aubergeresorts.com/blog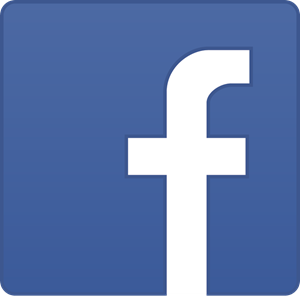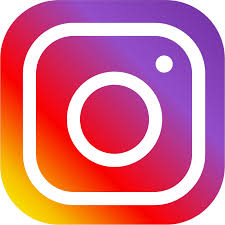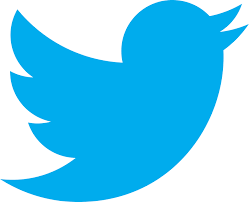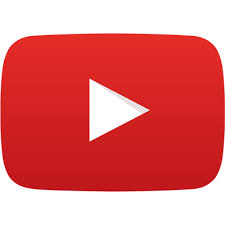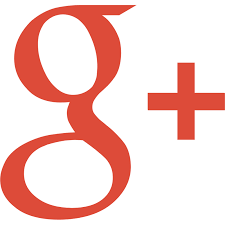 Auberge Resorts Collection provides equal employment opportunities (EEO) to all employees and applicants for employment without regard to race, color, religion, sex, national origin, age, disability or genetics. In addition to federal law requirements, Auberge Resorts Collection complies with applicable state and local laws governing nondiscrimination in employment in every location in which the company has facilities. This policy applies to all terms and conditions of employment, including recruiting, hiring, placement, promotion, termination, layoff, recall, transfer, leaves of absence, compensation and training.
This is a management position
This is a full time position