Join the Faith Haven Senior Care team!
Our RN Registered Nurses provide specialized care to patients in a variety of areas including orthopedics, cardiac, respiratory, oncology, palliative care, infections, neurology and dermatology. You will be empowered to assess the needs and implement care as you deem necessary utilizing the latest in technology and being a part of a strong interdisciplinary team.
You will earn:
Starting Wage:

$35.15 per hour - NEW WAGES!

PLUS $3.20 per hour hero pay

Overtime Pay
Sign On Bonus up to $12,000 paid in quarterly increments - NEW!

Yearly Wage Increases
PLUS we offer you best in class benefits:
Medical – no deductible or co-pay

Dental & Vision

Generous Paid Time Off

Holiday Pay

Nursing Leadership Opportunities – grow your nursing career!

$5000 Tuition Reimbursement

$10,000 RN Loan Repayment

Company paid Short Term Disability & Life Insurance

Unlimited Referral Bonuses up to $1500 each

401k with employer match
We can work with your scheduling needs:
How you will help people every day:
You will promote hospitality and excellent customer service in our every daily interaction with our guests, their families, and visitors. Through kind words and encouragement, you will promote a positive, healthy environment in which to heal and thrive.

You will perform a variety of treatments, including would care, irrigations, IV therapy, tube feedings, chest tubes and peritoneal dialysis.

You will administer medications to patients as prescribed by the physician and advise patients and families regarding changes to medications, treatment plans, and patient condition.

You will provide preventative and supportive care directed to the physiologic and psychosocial well-being of patients.

You will oversee the CNA team including giving direction & assignments, offering training, and contribute to recognition and evaluations.
What you will need to be part of our EPIC team:
A current license to practice as an RN Registered Nurse in the state of Michigan; current CPR certification.

An Associate's or Bachelor's Degree, or higher.

A high level of analytical abilities in order to prepare personalized care plans, implement effective nursing care and rehabilitation, and develop solutions to difficult problems concerning well-being.

Excellent customer service skills with a commitment to delivering Excellent, Passionate, Innovative care!

You are a team player, dedicated to doing what it takes to support your team members and get the job done.
We are conveniently located:
4 Miles South of 1-94
4 miles West of Westwood mall
Just outside of the 'downtown' Jackson area
NX1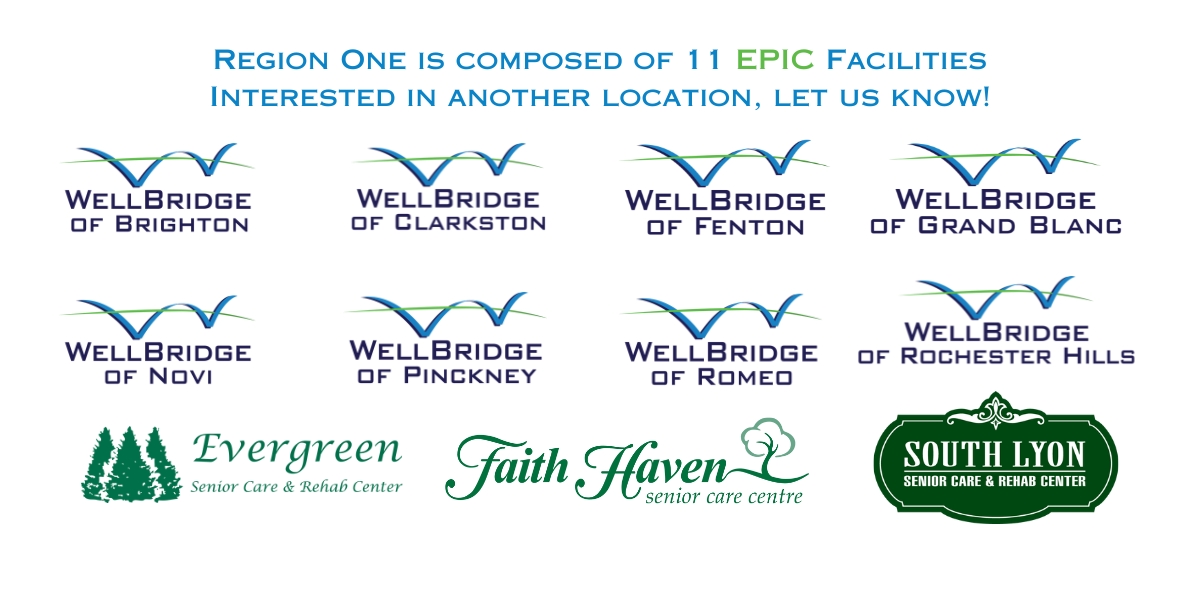 This is a full time position
Department: Nursing

Learn about NexCare WellBridge Senior Living employee benefits
here
.