WHO WE ARE
At Penn Color, we inspire the world's leading brands to push the boundaries of color and function. We are a third-generation, family owned, global developer and manufacturer of color concentrates, masterbatches, pigment dispersions and additives. If you desire a long-term career, want to work alongside an exceptional group of people, and wish to use your talents to build a world-class company, then we are your employer of choice!

Together, we will illuminate the world!
To learn more about recent events, including our expansion into Asia, visit https://www.penncolor.com/about-us/news/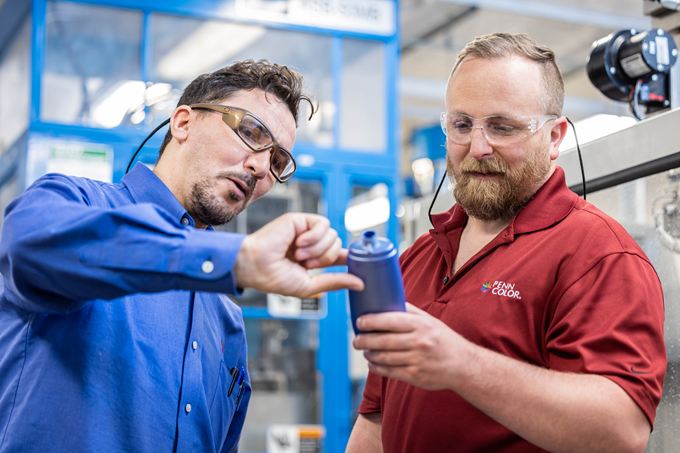 Who We Need

Our Product Stewardship Team is seeking to add an outstanding individual to their team. In this role, you will address global product stewardship and regulatory issues
for a wide range of products going into diverse applications including packaging, coatings, printing inks, cosmetics, automotive and building and construction. You will actively support our global manufacturing facilities located in the US, EU, India and Southeast Asia. Additional responsibilities will include leveraging EH&S and regulatory data in the WERCS Studio (UL software system) to champion our product stewardship programs.
Your Education will include:
Bachelor's degree in Chemistry or related science field
Your Knowledge, Skills and Experience will include:
1-3 years of industrial experience in the chemical and/or polymer industries

Familiarity with regulatory issues such as GHS SDSs, FDA food, global food contact, global chemical inventories, REACH schema, EU Poison Centre Notifications, USMCA, TSCA, etc.

Familiarity with Product Stewardship

Ability to effectively manage a wide range of responsibilities

Strong interpersonal skills, self-motivated and willingness to learn

Demonstrated planning, organizational and database skills

Ability to function in a fast paced, challenging environment dealing with complex and sensitive issues
What YOU Can Do For Us
Support the development and management of systems to meet the company's regulatory, legal and ethical obligations with respect to safe use of Penn Color products

Ensure compliance with chemical product regulations worldwide

Leverage current processes and software systems to support product stewardship activities and to address customer requirements

Support global notification activities and REACH obligations for our global operations

Provide response to customer requests for regulatory compliance statements (e.g., Global food contact, NSF, Cosmetics, Toys, etc.)

Process and manage raw material information and enter information into UL WERCS database and Oracle business system

Manage WERCS revisions to support generation of SDSs and labels for our products

Partner with Procurement, R&D, Sales & Marketing, Customer Service, EH&S and Information Systems teams to achieve robust product stewardship programs

Other duties as assigned
What WE can do for YOU

Penn Color offers many tangible and intangible benefits to our full time employees:

Tangible benefits include:

Highly competitive compensation

A choice between 3 outstanding medical plans (will differ outside the U.S.)

401K with a strong company match (will differ outside the U.S.)

PTO to balance your life

Additional company perks
And More!
Our intangible benefits really set us apart:
Unmatched company stability

Long-term career opportunity

True open door, friendly environment

Ability to "own" your role

Company events that bring us all together
Go ahead and submit your resume!

Penn Color, Inc. is an Equal Employment Opportunity employer. We adhere to a policy of making employment decisions without regards to race, color, religion, sex, age, disability or any other protected categories. It is our intention that all qualified applicants be given an equal opportunity and that selection decisions be based on job-related factors.