WHO WE ARE
At Penn Color, we inspire the world's leading brands to push the boundaries of color and function. We are a third-generation, family owned, global developer and manufacturer of color concentrates, masterbatches, pigment dispersions and additives. If you desire a long-term career, want to work alongside an exceptional group of people, and wish to use your talents to build a world-class company, then we are your employer of choice!

Together, we will illuminate the world!
To learn more about recent events, including our expansion into Asia, visit https://www.penncolor.com/about-us/news/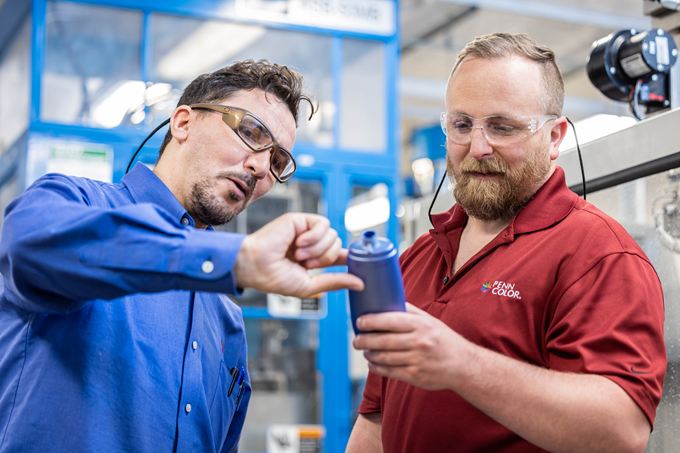 Who We Need

We are expanding our product offerings and are looking to add a Quality/Process Engineer to our team in our Milton, Wisconsin manufacturing facility. You will
support and lead parts of the Milton quality initiative including work with ISO9000, HACCP, and GMP procedures. You will bring a strong quality background with experience preferred in process systems under ISO9000 and HACCP. You will help improve the documented quality systems at the site, as well as learn all aspects of the quality/testing for in-process and final production.
Your Education will include:
High School Diploma

Bachelor's Degree in engineering or technical discipline preferred
Your Knowledge, Skills and Experience will include:
2-5 years' relevant quality experience

Understanding of quality systems including ISO 9000, HACCP or Food Products in a GMP environment

Experience in a highly regulated industry preferred (FDA, Pharma, etc.)

Capable of performing duties with minimal supervisory assistance

Proficiency with Microsoft Office products required

Strong mechanical and mathematical aptitude

Experience with polymer processing equipment desirable

Experience with testing equipment

Team and customer service oriented



What YOU Can Do For Us
Support and/or lead customer and ISO audits to ensure continuous improvement

Support and/or lead root cause investigations on customer complaints utilizing Six Sigma principles

Cross train to learn quality technician role for lab flexibility

Work with production and R&D to help improve poor performing and low margin jobs

Help ensure products meet requirements for both internal and external customers

Operate Injection molding equipment, Two Roll mills and compounder

Utilize the color correction program on the spectrophotometer to meet color tolerances specified for each project

Operate various test machinery in the laboratory and prepare the proper test exhibits for the application of the product being manufactured

Learn color matching and necessary sample preparation

Good verbal skills to work with sales, plant, and lab personnel

Other duties as assigned by supervisor/manager
What WE can do for YOU

Penn Color offers many tangible and intangible benefits to our full time employees:

Tangible benefits include:

Highly competitive compensation

A choice between 3 outstanding medical plans (will differ outside the U.S.)

401K with a strong company match (will differ outside the U.S.)

PTO to balance your life

Additional company perks
And More!
Our intangible benefits really set us apart:
Unmatched company stability

Long-term career opportunity

True open door, friendly environment

Ability to "own" your role

Company events that bring us all together
Go ahead and submit your resume!

Penn Color, Inc. is an Equal Employment Opportunity employer. We adhere to a policy of making employment decisions without regards to race, color, religion, sex, age, disability or any other protected categories. It is our intention that all qualified applicants be given an equal opportunity and that selection decisions be based on job-related factors.