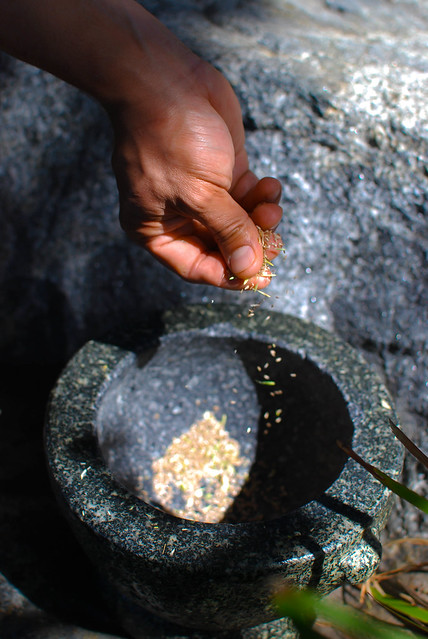 Are you interested in working with a property that allows you to forage and enjoy Big Sur at its finest?
Do you enjoy a challenge and welcome the opportunity to be inspired by your surroundings?

If so, we look forward to seeing your employment inquiry for our Sous Chef position at Sierra Mar Restaurant, located at the world renowned Post Ranch Inn.
As a member of the Post Ranch Inn and Sierra Mar Management team, our Sous Chefs help lead the culinary operations and dish conceptions to ensure a world class guest experience. Core responsibilities include, supervision of the kitchen staff to ensure optimal department efficiency, productivity and quality standards; keeping all menus and outlets up to date on culinary trends, best practices and creative opportunities for growth; document and record all recipes and procedures in an easily accessible and timely manner; be responsible and in charge of kitchen when Executive Chef is off-property or occupied with special events or projects.

Ideal candidates will have a minimum of 3 years Sous Chef or Kitchen Management experience within a fine dining establishment or luxury/boutique resort. Must be hands on and a team player. Ability to work AM/PM, Weekends and Holidays is a must.

Salary range for the Sous Chef position is $72,500 to $80,000 annually.
To join our very accomplished team of culinary professionals, please submit an employment inquiry below.

ABOUT US: Post Ranch Inn is one of the most acclaimed five star luxury resorts in the world and is consistently listed as one of the world's best places to stay. Embracing the dramatic beauty of the California coastline with its cliffs, mountains, and panoramic ocean views, the 39 guestrooms and private homes blend rustic elegance with luxury and comfort, intertwined with a strong commitment to environmental and social responsibility.

Post Ranch Inn is a member of the prestigious Preferred Boutique Hotel group, and hotel amenities include the Sierra Mar restaurant. This Wine Spectator Grand-Award winning restaurant offers exquisite dining with a menu that changes daily, complimentary gourmet breakfast buffet and a spectacular setting with endless ocean views. Guests can relax by the pools and take in the splendid views; rejuvenate with an in-room massage, spa treatment or yoga class; or explore all that nature has to offer. Picturesque Monterey and Carmel are a short drive away.

Post Ranch Inn offers its employees a chance to experience Big Sur at its finest. We offer very competitive benefits which include affordable insurance plans, paid vacation and sick time, 401K Retirement Matching Contribution, discounts throughout the property and Guest Experience Stays. Post Ranch Inn is also proud to offer onsite employee housing (based on availability).
This is a management position
This is a full time position