General Laborer, Asphalt
BUSINESS: Boxley Materials Company
DIVISION: Asphalt
LOCATION: Salem, Virginia
CLASSIFICATION: F/T Non-Exempt (Overtime Eligible)
REPORTS TO: Superintendent / Operations Manager
POSITION OVERVIEW
Our General Laborer staff are critical in getting our asphalt jobs done. We're seeking reliable team members looking to get their foot in the door in a growing company. These positions are full-time, seasonal positions with 9+ months of consistent work per year. Overtime can and will be required during peak season (April – November). This position is many responsible for labor intensive activities to include, but not limit to: picking, shoveling, hand or vibro-plate compacting, operating various tools, etc.
___________________________________________________________________________
POSITION RESPONSIBILITIES & OBJECTIVES
The duties and responsibilities include, but are not limited to the following:
Physical ability to perform work required, safely, in a construction environment.

Communicate effectively.

Learn assigned tasks, ask questions, and recognize safety concerns.

Provide superior service to customers and team members.

Drive pilot vehicles at times.

Understand and comply with all Federal, State and Company policies.

Additional duties assigned by leadership.
PHYSICAL DEMANDS
Lift up to 50lbs regularly

Sit or Stand for long periods of time stationary positioning for extended periods of time

Frequent standing, walking, sitting, squatting, and/or kneeling

Bending, stretching, climbing, and crawling at times

Vision requirements include distance, close, depth, and color discrimination.
MINIMUM REQUIREMENTS
High School Diploma or equivalent, preferred, but not required.

Ability to operate construction equipment as trained and assigned.

Previous experience in the asphalt industry, a plus.

Ability to uphold a valid driver's license and meet company standards, preferred.

Ability to read, write and comprehend the English language.

Willingness to work closely as a team to get the job done.

Willingness and ability to work overtime, to include nights and weekends during peak months.

Meet and maintain company background and motor vehicle record standards.

Complete and pass a pre-employment Fit for Duty based physical.
---
Boxley
is a
Summit Materials
company.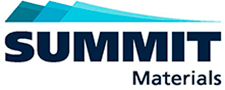 COMPANY OVERVIEW
Summit Materials (NYSE: SUM) is a publicly traded construction materials company that supplies aggregates, cement, ready-mix concrete, & asphalt paving mix in the United States & western Canada.
Summit Materials has completed more than 70 acquisitions since its founding & continues to pursue growth opportunities in new & existing markets. We are committed to creating value, providing access to growth capital, implementing best practices, & offering a safe place to work, while striving to exceed our environmental & social responsibilities.
This is a non-management position
This is a full-time, non-exempt position