Truck Shop Mechanic
BUSINESS: American Materials Company
DIVISION: Trucking / Transportation
LOCATION: Sumter, South Carolina
CLASSIFICATION: F/T, Non-Exempt (Overtime Eligible)
REPORTS TO: Operations Manager
POSITION OVERVIEW
Summit Materials is looking for a
skilled and experienced Mechanic to support the South Carolina truck shop. This position is responsible for heavy duty diesel engine repairs, maintenance, manual transmission upkeep, electronic engine controls, and general electric and hydraulic systems troubleshooting and repair.
___________________________________________________________________________
POSITION RESPONSIBILITIES & OBJECTIVES
The duties and responsibilities include, but are not limited to the following:
Make repairs necessary in the field and to perform preventative maintenance practices necessary to increase service life of equipment.

Repair and troubleshoot major components such as engines, transmissions, and differentials, to include replacing complete assemblies, turbochargers, fuel system components, and more.

Inspect and verify dimensions and clearances of parts to ensure conformance to factory specifications.

Examine and adjust protective guards, loose bolts, and specified safety devices.

Inspect, test, and listen to defective equipment to diagnose malfunctions, using test instruments to include handheld computers, motor analyzers, pressure gauges, and multi-meters.

Adjust and replace brakes, tighten bolts and screws, and reassemble equipment.

Perform routine maintenance such as changing oil, checking batteries, and lubricating equipment and machinery.

Maintain a clean and safe working environment.

Ensure compliance with all company Safety Practices & Procedures.

Additional duties assigned by leadership.
PHYSICAL DEMANDS
Frequently requires the ability to sit, talk and hear.

Frequently requires the ability to stand, walk, use hands/ fingers, reach, climb or balance, stoop, kneel or crouch.

Frequently requires the ability to lift up to 75lbs.

Requires specific types of vision to include close, distance, peripheral, depth and ability to adjust focus.
MINIMUM REQUIREMENTS
High School Diploma or equivalent, preferred.

Must have the ability to interpret a variety of instructions furnished in written, oral, diagram or schedule form.

Ability to define problems, collect data, establish facts, and draw valid conclusions.

Must be committed to providing and promoting a safe work environment.

Ability to work day or night shift as needed to make repairs necessary in the field and to perform preventative maintenance practices necessary to increase service life of equipment.

Must own tools

Specialized training in the repair and replacement of heavy vehicle components preferred

Ability to weld, preferred.

Excellent oral and written communication skills.

Ability to work in a team environment.

Meet and maintain company background and motor vehicle record standards.

Complete and pass a pre-employment Fit for Duty based physical.
---
American Materials Company
is a
Summit Materials
company.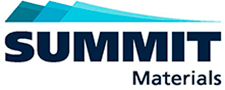 COMPANY OVERVIEW
Summit Materials (NYSE: SUM) is a publicly traded construction materials company that supplies aggregates, cement, ready-mix concrete, & asphalt paving mix in the United States & western Canada.
Summit Materials has completed more than 70 acquisitions since its founding & continues to pursue growth opportunities in new & existing markets. We are committed to creating value, providing access to growth capital, implementing best practices, & offering a safe place to work, while striving to exceed our environmental & social responsibilities.
This is a non-management position
This is a full-time, non-exempt position