Continental Cement Company – Process Engineer
Location: Buffalo, IA | Report to: Process Manager | Classification: Full-Time / Salaried Exempt
ABOUT US
Continental Cement Company's (CCC), [a Summit Materials Company] vision is to be the most socially responsible, integrated construction materials solution provider, collaborating with stakeholders to deliver differentiated innovation and solve our customers' challenges.

We have a long and proud history manufacturing cement in Missouri and Iowa and using our distribution network to reach markets extending from Minnesota to Louisiana.
Our values of Safety, Integrity, Sustainability, and Inclusivity define our actions and priorities.
Our goal is to ensure that our employees go home safely each day, because they are our most valuable asset.?
As a valued team member, you will have opportunities to build a fulfilling career within Continental Cement and Summit.
WHY JOIN THE CONTINENTAL CEMENT TEAM
It is our belief as part of the Summit family that we hire and retain the best people. We work safely, build long-term relationships inside and outside the company, and reward outstanding contributions. Our commitment is to involve our employees in the decision-making process, while proactively coming together to support and actively participate in the communities in which we live, work and play.
Our goal is for all employees to be safe, aligned with our values and have fulfilling careers.
We provide competitive benefits and compensation, to include:
Bi-Weekly Pay

Medical, Dental and Vision Insurance

Life Insurance / AD&D

Short-term and Long-term Disability

Employee Assistance Program access (EAP)

401(k) with company-matched contribution

Paid Holidays

Paid Time Off (PTO) program

Short Term Incentive Bonus Plan

Relocation Program Support

Growth & Development Opportunities
PROCESS ENGINEER DETAILS
Continental Cement is currently seeking a
Process Engineer
to round out the team, develop and implement production/processing methods and controls to ultimately meet quality standards in the most cost-efficient manner. This is a great opportunity for someone passionate about details, hands-on problem solving and troubleshooting. This role will be most successful when utilizing analytical, problem solving, and project management skills to improve the cement plant operations and overall profitability.
ROLES & RESPONSIBILITIES FOR OUR PROCESS ENGINEER
Promotes and practices compliance with CCC safety policies and practices

Maintains compliance with MSHA and environmental laws and regulations

Initiate, direct and participate in studies designed to eliminate/reduce obstacles to operating excellence. Studies will be centered on production, quality, cost and safety

Investigates and resolves work-in-process problems

Recommends and implements improvements and/or modifications in sequence of operations, equipment utilization, and related matters

Follows up on actions implemented to correct or improve situations, especially when programs include involve testing, new materials, or process modifications.

Monitors assigned operations to assure compliance with approved methods and quality standards

Establishes and monitors all process system set points

Analyzes the daily performance of the operation and communicate with the production improvement group (PIM)

Provides technical assistance towards evolution of operating philosophies and process control systems

Develops tools and processes to assure continuous improvement and optimization

Reviews prospective equipment purchases – regarding the purchase of new and modernization of existing production/processing equipment

Assists in directing an intern engineering student (may supervise depending on experience)
REQUIREMENTS
Bachelors of Science Degree in Engineering.

Solid understanding of thermodynamics, fluid mechanics, chemistry, physics, and mathematics.

Knowledge of technical problem-solving techniques.

Reads, analyzes, and interpret technical information and instruction.

Previous experience in Microsoft Office Suites, Project and CAD.

Leadership capabilities with supervisory/managerial career aspirations.

Flexible team player with strong inter-personal skills, with the ability to deal with human and technical adverse situations.

Strong attention to details.

Ability to effectively communicate verbally, in writing and by presenting.

Good interpersonal skills with cross functional groups.
WHAT WILL PUT YOU AHEAD
3 or more years of cement industry or other pyro-processing related work experience as a Process Engineer or similar position.
CONTINENTAL CEMENT IS AN EQUAL OPPORTUNITY EMPLOYER
Continental Cement and Green America Recycling value diversity and strive to provide an equal opportunity, safe working environment for all our employees. We take pride in our hiring processes and our commitment to equal consideration without regard to race, color, religion, gender, gender identity, sexual orientation, national origin, genetics, disability, age, parental status, veteran status, or any other class. Our goal is to drive diversity in our teams and inclusivity in our work. We are an Equal Opportunity Employer, deciding all employment on the basis of qualification, merit and business need.
---
Continental Cement
is a
Summit Materials
company.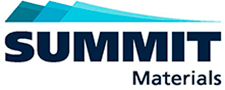 COMPANY OVERVIEW
Summit Materials (NYSE: SUM) is a publicly traded construction materials company that supplies aggregates, cement, ready-mix concrete, & asphalt paving mix in the United States & western Canada.
Summit Materials has completed more than 70 acquisitions since its founding & continues to pursue growth opportunities in new & existing markets. We are committed to creating value, providing access to growth capital, implementing best practices, & offering a safe place to work, while striving to exceed our environmental & social responsibilities.
This is a full-time, exempt position