Continental Cement Company – Electrician
Location: Hannibal, MO | Report to: Electrical Coordinator | Classification: Full-Time / Non-Exempt (Hourly)
ABOUT US
Continental Cement Company's (CCC), [a Summit Materials Company] vision is to be the most socially responsible, integrated construction materials solution provider, collaborating with stakeholders to deliver differentiated innovation and solve our customers' challenges.

We have a long and proud history manufacturing cement in Missouri and Iowa and using our distribution network to reach markets extending from Minnesota to Louisiana.
Our values of Safety, Integrity, Sustainability, and Inclusivity define our actions and priorities.
Our goal is to ensure that our employees go home safely each day, because they are our most valuable asset.?
As a valued team member, you will have opportunities to build a fulfilling career within Continental Cement and Summit.
WHY JOIN THE CONTINENTAL CEMENT TEAM
It is our belief as part of the Summit family that we hire and retain the best people. We work safely, build long-term relationships inside and outside the company, and reward outstanding contributions. Our commitment is to involve our employees in the decision-making process, while proactively coming together to support and actively participate in the communities in which we live, work and play.
Our goal is for all employees to be safe, aligned with our values and have fulfilling careers. We provide competitive benefits and compensation, to include:
Bi-Weekly Pay

Medical, Dental and Vision Insurance

Life Insurance / AD&D

Short-term and Long-term Disability

Employee Assistance Program access (EAP)

401(k) with company-matched contribution

Paid Holidays

Paid Time Off (PTO) program

Relocation Program Support

Growth & Development Opportunities
ELECTRICIAN DETAILS
Continental Cement is currently seeking an Electrician to install and maintain electrical and electronic equipment. This position is a foundational opportunity for a candidate looking to make an operational impact daily while growing and learning with the greater team. Hands-on, boots on the ground approaches are best when considering the day-to-day activity of this position. The ideal candidate will be a flexible, adaptable, problem solver, looking for an opportunity to join a growing company.
ROLES & RESPONSIBILITIES FOR OUR ELECTRICIAN
Perform scheduled preventive maintenance tasks, such as checking, cleaning, and repairing instrumentation and equipment, to detect and prevent problems.

Examine work orders and converse with equipment operators to detect equipment problems and to ascertain whether mechanical or human errors contributed to the problems.

Troubleshoot, diagnose, and correct issues with PLC's as they relate to control and operation of plant equipment.

Demonstrate ability to set up and utilize various types of test equipment.

Operate equipment to demonstrate proper use and to analyze malfunctions.

Test faulty equipment to diagnose malfunctions, using test equipment and software, and applying knowledge of the functional operation of electronic units and systems.

Repair and adjust equipment, machines, and defective components, replacing worn parts such as gaskets and seals in watertight electrical equipment.

Calibrate testing instruments and installed or repaired equipment to prescribed specifications.

Inspect components of industrial equipment for accurate assembly and installation and for defects such as loose connections and frayed wires.

Perform routine and emergency electrical tasks including, but not limited to, diagnosis of motor and electrical equipment faults, wiring issues, equipment replacement, etc.
PHYSICAL DEMANDS OF AN ELECTRICIAN
Regularly required to use hands to finger, handle, or feel.

Frequently required to stand, walk, reach with hands and arms, climb stairs, climb ladders, and maintain balance while stooping, kneeling, and crouching.

Frequently required to communicate orally and in writing.

Frequently be required to walk on wet and/or gravel covered surfaces that may be in artificially lit conditions.

Frequently lift and/or move up to 50 pounds, will occasionally be required to exert up to 100 lbs. of force.

Specific vision abilities required by this job include close vision, distant vision, color vision, peripheral vision, depth perception, and ability to adjust focus.
REQUIREMENTS
Ability to communicate effectively both oral and written, in the English language.

Ability to read blueprints, schematics, manuals, and other specifications to determine installation procedures.

Good verbal, numerical, abstract, and perceptual speed and accuracy reasoning abilities.

Computer literacy

Strong mechanical aptitude.

Proficient in the English language

Understanding of

PLC's, Common Electrical and Instrument Testing Equipment and hand tools.
WHAT WILL PUT YOU AHEAD
Previous experience as an Equipment Electrician.

Previous preventative electrical / electronic maintenance experience

High school diploma or equivalent
CONTINENTAL CEMENT IS AN EQUAL OPPORTUNITY EMPLOYER
Continental Cement and Green America Recycling value diversity and strive to provide an equal opportunity, safe working environment for all our employees. We take pride in our hiring processes and our commitment to equal consideration without regard to race, color, religion, gender, gender identity, sexual orientation, national origin, genetics, disability, age, parental status, veteran status, or any other class. Our goal is to drive diversity in our teams and inclusivity in our work. We are an Equal Opportunity Employer, deciding all employment on the basis of qualification, merit and business need.
---
Continental Cement
is a
Summit Materials
company.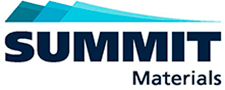 COMPANY OVERVIEW
Summit Materials (NYSE: SUM) is a publicly traded construction materials company that supplies aggregates, cement, ready-mix concrete, & asphalt paving mix in the United States & western Canada.
Summit Materials has completed more than 70 acquisitions since its founding & continues to pursue growth opportunities in new & existing markets. We are committed to creating value, providing access to growth capital, implementing best practices, & offering a safe place to work, while striving to exceed our environmental & social responsibilities.
This is a non-management position
This is a full-time, non-exempt position