Continental Cement Company – Maintenance Inspector
Location: Hannibal, MO Cement Plant | Report to: Maintenance Manager | Classification: Salaried / Exempt
ABOUT US
Continental Cement Company's (CCC), [a Summit Materials Company] vision is to be the most socially responsible, integrated construction materials solution provider, collaborating with stakeholders to deliver differentiated innovation and solve our customers' challenges.

We have a long and proud history manufacturing cement in Missouri and Iowa and using our distribution network to reach markets extending from Minnesota to Louisiana.
Our values of Safety, Integrity, Sustainability, and Inclusivity define our actions and priorities.
Our goal is to ensure that our employees go home safely each day, because they are our most valuable asset.?
As a valued team member, you will have opportunities to build a fulfilling career within Continental Cement and Summit.
WHY JOIN THE CONTINENTAL CEMENT TEAM
It is our belief as part of the Summit family that we hire and retain the best people. We work safely, build long-term relationships inside and outside the company, and reward outstanding contributions. Our commitment is to involve our employees in the decision-making process, while proactively coming together to support and actively participate in the communities in which we live, work and play.
Our goal is for all employees to be safe, aligned with our values and have fulfilling careers. We provide competitive benefits and compensation, to include:
Bi-Weekly Pay

Medical, Dental and Vision Insurance

Life Insurance / AD&D

Short-term and Long-term Disability

Employee Assistance Program access (EAP)

401(k) with company-matched contribution

Paid Holidays

Paid Time Off (PTO) program

Short Term Incentive Bonus Plan

Growth & Development Opportunities
MAINTENANCE INSPECTOR DETAILS
Continental Cement has an excellent opportunity for an experienced Maintenance Technician to join our Hannibal Cement Plant. This is a vital role within the company and will contribute to the overall success and improved operations within Continental Cement and Green America Recycling. The ideal candidate will have mechanical and technical aptitude, to analyze trends and monitor equipment conditions in order to ascertain the appropriate maintenance interventions, both preventative and reactive. Supporting the reliability of mechanical, electrical, and mobile equipment, this role will increase reliability, performance, and life expectancy, at the lowest overall cost, while working to support and maintain production functions.
ROLES & RESPONSIBILITIES OF OUR MAINTENANCE INSPECTOR
Monitor equipment conditions through preventative maintenance and non-systematic inspections required by equipment stoppages, daily incidents and pending turnarounds.

Record and analyze data, initiating appropriate work orders when warranted.

Initiate the work directly performed by the execution group.

Formally schedule and communicate preventative maintenance activities based on priority.

Perform regular equipment inspections using Advanced Detection Techniques (Vibration Analysis, Oil Analysis, NDT, Ultra Sonic, and Thermal Imaging).

Perform follow-up inspections post repair and/or new installations of equipment.

Along with the Planner, the requirement for inspection of off-site rebuilds may be required.

Provide technical expertise in specific areas of the cement plant, communicating effectively to various levels.

Interact directly and regularly with production personnel regarding operating procedures that have impact on equipment.

Participate in the budgeting process, providing advice in planning and scheduling of major of more costly maintenance activities.

Remain current in concerns to advances in reliability technology and equipment through participation in the Continental network and maintaining relationships with other practitioners and suppliers.

Utilize 'Maximo' to manage activities and the generate maintenance KPI's which measure the effectiveness of the maintenance roles.

Remain active and knowledgeable in current safety regulations and guidelines, promoting overall plant safety.
PHYSICAL DEMANDS OF A MAINTENANCE INSPECTOR
The Physical demands described herein are representative of those that must be met by an employee to successfully perform the essential functions of this job. Reasonable accommodations may be made to enable individuals with disabilities to perform the essential functions.
Use hands to finger, handle or feel.

Frequent requirement to stand, walk, reach with hands and arms, climb or balance, stoop, kneel, crouch, or crawl.

Frequent need to talk, hear, and/or smell.

Environment will possess the need to walk on rocky, irregular surfaces that may be muddy and in reduced lighting conditions.

Occasional requirement to sit.

Frequent requirement to lift and/or move up to 25lbs and occasionally lift and/or move up to 100lbs.

Specific vision abilities required include close vision, distant vision, color vision, peripheral vision, depth perception, and the ability to adjust focus.

Requirement to wear proper Personal Protective Equipment (PPE) when in appropriate / designated areas.
REQUIREMENTS
4 years' experience in heavy industrial maintenance or education equivalency.

Mechanical aptitude.

Proficiency in Microsoft Office Suites.

Ability to communicate effectively both verbally and in writing – English required.

Must be able and willing to perform as and within a team environment.

Ability to meet on-call responsibilities associated with a 24/7 plant operation.

Possess solid leadership skills.

Ability to pass pre-employment screenings to include physical, background check, and drug screen.

Motivated, self-starter, proactive and action oriented by character.
WHAT WILL PUT YOU AHEAD
Post-secondary level education from a two-year college, technical school or equivalent program

Proven background in a similar role within a cement / production-oriented environment
CONTINENTAL CEMENT IS AN EQUAL OPPORTUNITY EMPLOYER
Continental Cement and Green America Recycling value diversity and strive to provide an equal opportunity, safe working environment for all our employees. We take pride in our hiring processes and our commitment to equal consideration without regard to race, color, religion, gender, gender identity, sexual orientation, national origin, genetics, disability, age, parental status, veteran status, or any other class. Our goal is to drive diversity in our teams and inclusivity in our work. We are an Equal Opportunity Employer, deciding all employment on the basis of qualification, merit and business need.
---
Continental Cement
is a
Summit Materials
company.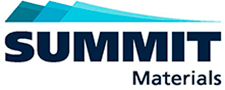 COMPANY OVERVIEW
Summit Materials (NYSE: SUM) is a publicly traded construction materials company that supplies aggregates, cement, ready-mix concrete, & asphalt paving mix in the United States & western Canada.
Summit Materials has completed more than 70 acquisitions since its founding & continues to pursue growth opportunities in new & existing markets. We are committed to creating value, providing access to growth capital, implementing best practices, & offering a safe place to work, while striving to exceed our environmental & social responsibilities.
This is a full-time, exempt position