American Materials Company – Plant Manager, Aggregates
Location: Cottageville, SC | Report to: VP, Aggregates | Classification: Full-Time / Exempt (Salaried)
ABOUT US
American Materials Company (AMC) was formed in 1999 and has grown into a leading aggregates supplier in the Carolinas, and proudly operating as a subsidiary of Summit Materials now since 2016. As we've grown, hauling of aggregates has become an integral part of our services in the Carolinas. Our operations are strategically located to serve the demanding needs of our customer base. We believe our employees are the key to our success, therefore, we build strong teams based on safe and honorable work practices. AMC is dedicated to achieving the highest level of excellence in the areas of safety, quality, service, delivery, and cost. Every person at AMC plays a valuable role in achieving helps this mission.
Our values of Safety, Integrity, Sustainability, and Inclusivity define our actions and priorities.
Our goal is to ensure that our employees go home safely each day, because they are our most valuable asset.?
As a valued team member, you will have opportunities to build a fulfilling career within Boxley Materials and Summit.
WHY JOIN THE AMERICAN MATERIALS TEAM
It is our belief as part of the Summit family that we hire and retain the best people. We work safely, build long-term relationships inside and outside the company, and reward outstanding contributions. Our commitment is to involve our employees in the decision-making process, while proactively coming together to support and actively participate in the communities in which we live, work and play.
Our goal is for all employees to be safe, aligned with our values and have fulfilling careers.
We provide competitive benefits and compensation, to include:
Weekly Pay

Medical, Dental and Vision Insurance

Life Insurance / AD&D

Short-term and Long-term Disability

Employee Assistance Program access (EAP)

401(k) with company-matched contribution

HSA and FSA's for health and dependent care

Paid Holidays

Paid Time Off (PTO) program

Short Term Incentive Plan

Growth & Development Opportunities
PLANT MANAGER DETAILS
American Materials is searching for our next leader to support our Edisto sand plant in Cottageville, South Carolina. The ideal candidate will be safety oriented, experienced in leadership and quarry operations. This position is an integral and vital part of our Aggregates team, from managing all day-to-day operations of the production facility including quarry development, functional operations, maintenance, crushing, screening, material handling and mobile equipment. Leading a team, educating others, and maintaining the American Materials brand among our current and future customer based. Working knowledge of aggregate specifications and quality control to be able to adequately manage, develop and train plant employees is imperative to the overall success of this position and the plant itself. Seeking a leader that is confident in effective communications, customer service – internal and external to the company, and close management of safety, labor and resources to support the growth and development within our East Region.
ROLES & RESPONSIBILITIES FOR OUR PLANT MANAGER
Owning and facilitating leadership for an effective safety program

Directing day-to-day operations of crushing, excavating, screening, stockpiling, load outs and scale operations

Maintaining adequate knowledge and remaining abreast of the latest manufacturing techniques, equipment, and processes to manage, maintain and improve overall production.

Developing and implementing daily safety inspections of the plant and quarry to spot potential risks/concerns and maintain compliance in safety and good housekeeping standards.

Responsibly maintaining budget profits and ownership for Profit & Loss

Managing all phases of maintenance operations according to manufacturer's recommended specifications to ensure the company's interest and property is protected.

Recommending maintenance policies and practices to improve efficiency and safety for consideration by Area Management.

Ensuring the timeliness and accuracy of all record keeping pertaining to maintenance, production, purchasing and sales.

Supervising plant employees, while maintaining sound employee relations to provide a quality product with exceptional customer service.

Responsible for all areas of employee relations through following proper and fair hiring techniques, training, motivating and proper administration of policies and work rules as outlined by the company.

Maintaining good customer and community relations, supporting the American Materials brand.

Comply with state and local environmental regulations and maintain compliance.
PHYSICAL DEMANDS OF A PLANT MANAGER
Ability to perform repetitive and continuous functions, as necessary.

Sit or stand for long periods of time.

Respond quickly to hazards of safety concerns.

Perform work in an indoor and outdoor environment year-round.
REQUIREMENTS
Minimum of 5 years previous management experience.

Strong, proven leadership abilities.

Excellent written and oral communication skills, in the English language.

Ability to communication effectively with individuals at all organizational levels, including senior level management.

Must hold a current, valid driver's license and meet company Motor Vehicle Record (MVR) standards.

Ability and willingness to work outdoors in extreme conditions and temperature, year-round.

Strong computer skills and experience with Microsoft Office Suite.

Knowledge of aggregates and sand production including maintenance, heavy equipment, safety and general engineering.

Possess basic accounting and budgeting skills including an understanding of ROA and balance sheets.
WHAT WILL PUT YOU AHEAD
Four-year college degree in Mining, Geology or Business Management.

Previous aggregate operations and leadership experience.
#IND-123
---
American Materials Company
is a
Summit Materials
company.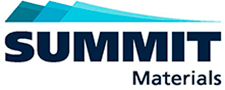 COMPANY OVERVIEW
Summit Materials (NYSE: SUM) is a publicly traded construction materials company that supplies aggregates, cement, ready-mix concrete, & asphalt paving mix in the United States & western Canada.
Summit Materials has completed more than 70 acquisitions since its founding & continues to pursue growth opportunities in new & existing markets. We are committed to creating value, providing access to growth capital, implementing best practices, & offering a safe place to work, while striving to exceed our environmental & social responsibilities.
This is a management position
This is a full-time, exempt position