Continental Cement Company – Instrumentation Technician
Location: Buffalo, IA | Report to: Instrumentation Supervisor | Classification: Salaried / Non-Exempt
ABOUT US
Continental Cement Company's (CCC), [a Summit Materials Company] vision is to be the most socially responsible, integrated construction materials solution provider, collaborating with stakeholders to deliver differentiated innovation and solve our customers' challenges.

We have a long and proud history manufacturing cement in Missouri and Iowa and using our distribution network to reach markets extending from Minnesota to Louisiana.
Our values of Safety, Integrity, Sustainability, and Inclusivity define our actions and priorities.
Our goal is to ensure that our employees go home safely each day, because they are our most valuable asset.?
As a valued team member, you will have opportunities to build a fulfilling career within Continental Cement and Summit.
WHY JOIN THE CONTINENTAL CEMENT TEAM
It is our belief as part of the Summit family that we hire and retain the best people. We work safely, build long-term relationships inside and outside the company, and reward outstanding contributions. Our commitment is to involve our employees in the decision-making process, while proactively coming together to support and actively participate in the communities in which we live, work and play.
Our goal is for all employees to be safe, aligned with our values and have fulfilling careers. We provide competitive benefits and compensation, to include:
Bi-Weekly Pay

Medical, Dental and Vision Insurance

Life Insurance / AD&D

Short-term and Long-term Disability

Employee Assistance Program access (EAP)

401(k) with company-matched contribution

Paid Holidays

Paid Time Off (PTO) program

Short-Term Incentive Plan (Bonus Eligibility)

Relocation assistance program available (if applicable)

Growth & Development Opportunities
INSTRUMENTATION TECHNICIAN DETAILS
Continental Cement has an excellent opportunity for an experienced Instrumentation Technician to join our Davenport Cement Plant. This position is an on-site role. The ideal candidate
installs, calibrates and maintains all instrumentation equipment, the Continuous Emissions Monitoring System and the process control system used in the manufacture of cement. Technicians are also responsible to provide guidance for the improvement of instrumentation and controls in existing and new installations.
ROLES & RESPONSIBILITIES OF OUR INSTRUMENTATION TECHNICIAN
Assists the Process and Production departments in troubleshooting and optimization of plant processes.

Reads and updates Electrical and Instrumentation drawings.
Works with vendors to identify specifications for replacement instrumentation and components for necessary repairs.

Performs basic ladder logic programming and troubleshooting for PLC's.

Coordinates repairs and calibrations with other departments.

Solders, repairs and makes wire installations on printed circuit boards.

Supervises contractor work to ensure that jobs are performed safely and meet specifications.
Calculates electrical loads, power requirements, and formulas required for instrument calibration.

Control the use and coordinate the work of outside services

Maintain all DC Drives, Low Voltage and Medium Voltage VFD's in the plant and minimize downtime associated with this critical equipment.

Assists the Instrumentation Supervisor in the development of a yearly budget.

Responsible to continue training through independent study and formal classroom instruction in order to obtain expertise in all current and future plant electronics systems, for example: Radiation Safety Training, Toshiba VFD Training, Teledyne Monitor Labs Gas Analyzer Training, etc.

Effectively uses corporate software to optimize storeroom parts inventory, utilize the maintenance work-order system, and to initiate procurement functions.

Generates SOP's for basic instrumentation procedures and provides the associated training to plant personnel.

Develop the abilities of the on-shift Maintenance Electricians while utilizing the Instrumentation site-specific training program.

Safety Responsibilities - Understand and comply with Environmental Health & Safety (EHS) policies to assure that environment, health and safety are the first priority of the business. Activity support key safety initiatives at the facility and assist the department as needed to improve EHS performance and results.
PHYSICAL DEMANDS OF A INSTRUMENTATION TECHNICIAN
The Physical demands described herein are representative of those that must be met by an employee to successfully perform the essential functions of this job. Reasonable accommodations may be made to enable individuals with disabilities to perform the essential functions.
Use hands to finger, handle or feel.

Frequent requirement to stand, walk, reach with hands and arms, climb or balance, stoop, kneel, crouch, or crawl.

Frequent need to talk, hear, and/or smell.

Environment will possess the need to walk on rocky, irregular surfaces that may be muddy and in reduced lighting conditions. Occasional requirement to sit.

Frequent requirement to lift and/or move up to 25lbs and occasionally lift and/or move up to 100lbs.

Specific vision abilities required include close vision, distant vision, color vision, peripheral vision, depth perception, and the ability to adjust focus.

Requirement to wear proper Personal Protective Equipment (PPE) when in appropriate / designated areas.
REQUIREMENTS
Must have an Associate Degree in the electrical field, the equivalent technical training, or related military training.

Must be able to support the 24/7 on-call coverage of the Electrical Department.
Must maintain a working knowledge of math, physics, chemistry, and electronics.

Ability to work independently.

Advanced troubleshooting competency.

Mathematical ability.

Must not be color-blind

The ability to operate a wide range of test equipment.

Good oral and written communication skills.

Ability to supervise workers and technical experts.

Computer literacy is required. Must be competent with Microsoft Office and be able to learn to use new software.

Must have a valid driver's license

Must be able to work extended hours when the plant operations demand.
WHAT WILL PUT YOU AHEAD
Previous experience with industrial controls and instrumentation

Previous electrical experience in an Industrial environment

Previous experience with VFD's (Variable Frequency Drives)
CONTINENTAL CEMENT IS AN EQUAL OPPORTUNITY EMPLOYER
Continental Cement and Green America Recycling value diversity and strive to provide an equal opportunity, safe working environment for all our employees. We take pride in our hiring processes and our commitment to equal consideration without regard to race, color, religion, gender, gender identity, sexual orientation, national origin, genetics, disability, age, parental status, veteran status, or any other class. Our goal is to drive diversity in our teams and inclusivity in our work. We are an Equal Opportunity Employer, deciding all employment on the basis of qualification, merit and business need.
---
Continental Cement
is a
Summit Materials
company.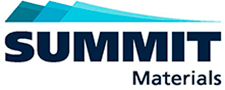 COMPANY OVERVIEW
Summit Materials (NYSE: SUM) is a publicly traded construction materials company that supplies aggregates, cement, ready-mix concrete, & asphalt paving mix in the United States & western Canada.
Summit Materials has completed more than 70 acquisitions since its founding & continues to pursue growth opportunities in new & existing markets. We are committed to creating value, providing access to growth capital, implementing best practices, & offering a safe place to work, while striving to exceed our environmental & social responsibilities.
This is a full-time, non-exempt position