Equipment Operator, Quarry
American Materials Company – Equipment Operator, Aggregates
Location: Mt. Croghan, SC | Report to: Plant Manager | Classification: Full-Time / Non-Exempt
ABOUT US
American Materials Company (AMC) was formed in 1999 and has grown into a leading aggregates supplier in the Carolinas, and proudly operating as a subsidiary of Summit Materials now since 2016. As we've grown, hauling of aggregates has become an integral part of our services in the Carolinas. Our operations are strategically located to serve the demanding needs of our customer base. We believe our employees are the key to our success, therefore, we build strong teams based on safe and honorable work practices. AMC is dedicated to achieving the highest level of excellence in the areas of safety, quality, service, delivery, and cost. Every person at AMC plays a valuable role in achieving helps this mission.
Our values of Safety, Integrity, Sustainability, and Inclusivity define our actions and priorities.
Our goal is to ensure that our employees go home safely each day, because they are our most valuable asset.?
As a valued team member, you will have opportunities to build a fulfilling career within Boxley Materials and Summit.
WHY JOIN THE AMERICAN MATERIALS TEAM
It is our belief as part of the Summit family that we hire and retain the best people. We work safely, build long-term relationships inside and outside the company, and reward outstanding contributions. Our commitment is to involve our employees in the decision-making process, while proactively coming together to support and actively participate in the communities in which we live, work and play.
Our goal is for all employees to be safe, aligned with our values and have fulfilling careers.
We provide competitive benefits and compensation, to include:
Weekly Pay

Medical, Dental and Vision Insurance

Life Insurance / AD&D

Short-term and Long-term Disability

Employee Assistance Program access (EAP)

401(k) with company-matched contribution

HSA and FSA's for health and dependent care

Paid Holidays

Paid Time Off (PTO) program

Growth & Development Opportunities
EQUIPMENT OPERATOR DETAILS
American Materials is searching for
a mechanically inclined, safety-oriented Equipment Operator to regularly operate multiple pieces of equipment in our quarry environments. This position is responsible for the safe, responsible, and productive operation of various equipment to include haul trucks, loaders, water trucks, track hoes, excavators, and more. Additional duties may include performing equipment checks, general labor related duties and maintenance as needed.
ROLES & RESPONSIBILITIES FOR OUR EQUIPMENT OPERATOR
Responsible operation of equipment daily, in a safe manner

Maintain mechanical functions of equipment as needed

Maintain neat appearance of equipment

Replace, assist, or act as back-up to other roles within the quarry

Follow all safety policies, procedures, and protocol

Attend safety and operations meetings and trainings as directed

Comply with all Federal, State, and Corporate policies

Additional duties assigned by leadership.
PHYSICAL DEMANDS OF AN EQUIPMENT OPERATOR
Ability to perform repetitive and continuous functions, as necessary.

Respond quickly to hazards of safety concerns.

Work outside daily/year-round, as needed.

Sit or stand for long periods of time.

Ability to lift 50-100lbs with or without assistance

Occasional kneeling, stooping, bending, pushing, pulling, reaching, and squatting
REQUIREMENTS
Ability to perform responsibilities and objectives successfully and safely.

Ability and willingness to work outside daily / year-round.

Read, comprehend, and write the English language.

Ability to respond quickly to hazards and safety concerns.
WHAT WILL PUT YOU AHEAD
Previous experience in heavy equipment operation is a plus.

High School Diploma or equivalent preferred.
AMERICAN MATERIALS IS AN EQUAL OPPORTUNITY EMPLOYER
American Materials values diversity and strives to provide an equal opportunity, safe working environment for all our employees. We take pride in our hiring processes and our commitment to equal consideration without regard to race, color, religion, gender, gender identity, sexual orientation, national origin, genetics, disability, age, parental status, veteran status, or any other class. Our goal is to drive diversity in our teams and inclusivity in our work. We are an Equal Opportunity Employer, deciding all employment on the basis of qualification, merit and business need.
---
American Materials Company
is a
Summit Materials
company.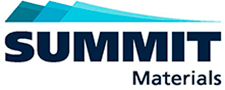 COMPANY OVERVIEW
Summit Materials (NYSE: SUM) is a publicly traded construction materials company that supplies aggregates, cement, ready-mix concrete, & asphalt paving mix in the United States & western Canada.
Summit Materials has completed more than 70 acquisitions since its founding & continues to pursue growth opportunities in new & existing markets. We are committed to creating value, providing access to growth capital, implementing best practices, & offering a safe place to work, while striving to exceed our environmental & social responsibilities.
This is a non-management position
This is a full-time, non-exempt position