Summit Materials Company – Sales & Operations Planning (Supply) Analyst
Location: Denver, CO | Report to: Director, Enterprise S&OP | Classification: Full-time / Exempt
ABOUT US
Summit Material's vision is to be the most socially responsible, integrated construction materials solution provider, collaborating with stakeholders to deliver differentiated innovation and solve our customers' challenges.

Headquartered in Denver, Colorado where we lead operations throughout multiple business/brands within the United States and Canada.
Our values of Safety, Integrity, Sustainability, and Inclusivity define our actions and priorities.
Our goal is to ensure that our employees go home safely each day, because they are our most valuable asset.?
As a valued team member, you will have opportunities to build a fulfilling career within Summit Materials.
WHY JOIN THE SUMMIT MATERIALS TEAM
It is our belief as part of the Summit family that we hire and retain the best people. We work safely, build long-term relationships inside and outside the company, and reward outstanding contributions. Our commitment is to involve our employees in the decision-making process, while proactively coming together to support and actively participate in the communities in which we live, work and play.
Our goal is for all employees to be safe, aligned with our values and have fulfilling careers. We provide competitive benefits and compensation, to include:
Bi-Weekly Pay

Medical, Dental and Vision Insurance

Life Insurance / AD&D

Short-term and Long-term Disability

Employee Assistance Program access (EAP)

401(k) with company-matched contribution

Paid Holidays

Paid Time Off (PTO) program

Short Term Incentive Bonus Plan

Growth & Development Opportunities
The salary range for this role is $72,000 - 104,000 based on experience.
*Posted in accordance to Colorado regulatory requirements
SUPPLY ANALYST DETAILS
Summit Materials is seeking a valuable team member to join our Sales and Operations Planning team, as a Supply Analyst. This position will take responsibility in the build out of our systems and processes as well as long-term supporting our greater organization. Developing plans and analyzing data to optimize quarry production and ultimately impacting results across many functions including supply chain, sales, and finance.
ROLES & RESPONSIBILITIES FOR OUR SUPPLY ANALYST
Defines and manages the supply planning processes to optimize production and inventory

Oversees the execution of production plans, creates what-if scenarios, and identifies bottle necks and their resolution.

Drives significant value creation through the design and optimization of the Summit supply network.

Manages the development of detailed quarry production plan templates to optimize against hours worked.

Manages the Summit Materials finished goods inventory strategy, optimizing critical and capped production

Contributes to the Sales & Operations Planning process which aligns Sales, Supply Chain, and Finance leadership on volume, revenue, and supply plans

Consolidates supply plans to integrated supply chain leadership and finance teams

Creates and manages the timely and accurate production plans that deliver balanced results related to financial, quality, service, productivity and business growth that delivers Summit's annual plan and 3-5 year plan.

Identifies and builds collaborative relationships with key stakeholders, both inside and outside of Integrated Supply Chain to include Sales, and Finance.

Analyzes large volumes of information, evaluates and resolves complex issues in rapidly changing and often ambiguous environment.

Provides recommendations and contributes to some strategic as well as short to medium-term tactical planning with impact on multiple areas.
PHYSICAL DEMANDS OF A SUPPLY ANALYST
This role will be in a controlled office environment within our Denver, CO headquarters.
REQUIREMENTS
Related work experience; 5-7 years of experience in supply chain planning, operations management, or related discipline

Expert knowledge and full understanding of interdependencies of production and capacity planning, scheduling processes, distribution methods, inventory management, material flow and planning, Working knowledge of forecasting, transportation, distributor operations, sales, marketing and budgets.

Advanced supply chain management systems and process knowledge.

APICS/ASCM certification preferred
WHAT WILL PUT YOU AHEAD
Related industry knowledge.

Bachelor's Degree.

APICS/ASCM certification

Specific knowledge of

SAP IBP, Blue Yonder, o9, or other Supply Management tools.
SUMMIT MATERIALS IS AN EQUAL OPPORTUNITY EMPLOYER
Summit Materials values diversity and strives to provide an equal opportunity, safe working environment for all our employees. We take pride in our hiring processes and our commitment to equal consideration without regard to race, color, religion, gender, gender identity, sexual orientation, national origin, genetics, disability, age, parental status, veteran status, or any other class. Our goal is to drive diversity in our teams and inclusivity in our work. We are an Equal Opportunity Employer, deciding all employment on the basis of qualification, merit and business need.
---
Summit Materials
is a
Summit Materials
company.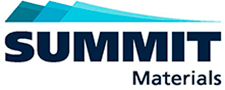 COMPANY OVERVIEW
Summit Materials (NYSE: SUM) is a publicly traded construction materials company that supplies aggregates, cement, ready-mix concrete, & asphalt paving mix in the United States & western Canada.
Summit Materials has completed more than 70 acquisitions since its founding & continues to pursue growth opportunities in new & existing markets. We are committed to creating value, providing access to growth capital, implementing best practices, & offering a safe place to work, while striving to exceed our environmental & social responsibilities.
This is a non-management position
This is a full-time, exempt position