Continental Cement Company – Financial Analyst
Location: Chesterfield, MO | Report to: FP&A Manager | Classification: Full-Time / Exempt
ABOUT US
Continental Cement Company's (CCC), [a Summit Materials Company] vision is to be the most socially responsible, integrated construction materials solution provider, collaborating with stakeholders to deliver differentiated innovation and solve our customers' challenges.

We have a long and proud history manufacturing cement in Missouri and Iowa and using our distribution network to reach markets extending from Minnesota to Louisiana.
Our values of Safety, Integrity, Sustainability, and Inclusivity define our actions and priorities.
Our goal is to ensure that our employees go home safely each day, because they are our most valuable asset.?
As a valued team member, you will have opportunities to build a fulfilling career within Continental Cement and Summit.
WHY JOIN THE CONTINENTAL CEMENT TEAM
It is our belief as part of the Summit family that we hire and retain the best people. We work safely, build long-term relationships inside and outside the company, and reward outstanding contributions. Our commitment is to involve our employees in the decision-making process, while proactively coming together to support and actively participate in the communities in which we live, work and play.
Our goal is for all employees to be safe, aligned with our values and have fulfilling careers. We provide competitive benefits and compensation, to include:
Bi-Weekly Pay

Medical, Dental and Vision Insurance

Life Insurance / AD&D

Short-term and Long-term Disability

Employee Assistance Program access (EAP)

401(k) with company-matched contribution

Paid Holidays

Paid Time Off (PTO) program

Short Term Incentive Bonus Plan

Growth & Development Opportunities
FINANCIAL ANALYST DETAILS
At Continental, our success is built on developing lasting relationships and providing reliable, quality products. If you are looking to join a dynamic organization, we are searching for an inquisitive Financial Analyst to join our team. This position will be relied upon to provide key analysis for the finance and sales teams. The ideal candidate has exceptional critical thinking skills, attention to detail, prior analysis experience, and the desire to grow their career.
ROLES & RESPONSIBILITIES FOR OUR FINANCIAL ANALYST
Evaluate and provide detail analysis on the following:

Profitability of existing and prospective cement sales

Cement markets

Competitor activities and market share

Identify and quantify new profit opportunities

Sales volume forecasting

Analysis to assist in product strategy

Collaborate with Sales Team to maintain reports & tools used for on-demand analysis.

Generate market information reporting.

Provide analysis on pricing, volume, and profitability reports.

Coordinate monthly sales volume forecasting process.

Performs other work-related duties as assigned.
PHYSICAL DEMANDS OF ANALYST
This position will reside primarily in an office environment.
REQUIREMENTS
Bachelor's degree in accounting, finance, business, or related field.

1-2 years preferred of commercial or financial analysis experience collecting and analyzing large amounts of business or sales data.

Ability to form independent analysis, with attention to detail.

Proven ability to be both strategic and tactical.

Strong investigative skills to ensure relevant information is gathered to form accurate conclusions.

Continuous improvement and growth mindset.

Excellent customer service skills.

Ability to meet critical deadlines and work with urgency.

Motivated, self-starter, proactive and action oriented.

Ability to travel locally (5-10%).
WHAT WILL PUT YOU AHEAD
Advance Microsoft Excel skills.

Previous industry related experience.
CONTINENTAL CEMENT IS AN EQUAL OPPORTUNITY EMPLOYER
Continental Cement and Green America Recycling value diversity and strive to provide an equal opportunity, safe working environment for all our employees. We take pride in our hiring processes and our commitment to equal consideration without regard to race, color, religion, gender, gender identity, sexual orientation, national origin, genetics, disability, age, parental status, veteran status, or any other class. Our goal is to drive diversity in our teams and inclusivity in our work. We are an Equal Opportunity Employer, deciding all employment on the basis of qualification, merit and business need.
---
Continental Cement
is a
Summit Materials
company.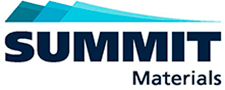 COMPANY OVERVIEW
Summit Materials (NYSE: SUM) is a publicly traded construction materials company that supplies aggregates, cement, ready-mix concrete, & asphalt paving mix in the United States & western Canada.
Summit Materials has completed more than 70 acquisitions since its founding & continues to pursue growth opportunities in new & existing markets. We are committed to creating value, providing access to growth capital, implementing best practices, & offering a safe place to work, while striving to exceed our environmental & social responsibilities.
This is a full-time, exempt position