Boxley Materials Company – Delivery Truck Driver CDL
Location: Lynchburg, Virginia | Report to: Management| Classification: F/T / Non-Exempt
ABOUT US
Boxley proudly produces high-quality aggregate, asphalt, block, brick, hardscapes, concrete, and slate products. Our products are essential in the construction of homes, schools, hospitals, buildings, and landscaping, as well as the maintenance and construction of roads and bridges throughout our operational footprint.
Our values of Safety, Integrity, Sustainability, and Inclusivity define our actions and priorities.
Our goal is to ensure that our employees go home safely each day, because they are our most valuable asset.?
As a valued team member, you will have opportunities to build a fulfilling career within Boxley Materials and Summit.
WHY JOIN THE BOXLEY MATERIALS TEAM
It is our belief as part of the Summit family that we hire and retain the best people. We work safely, build long-term relationships inside and outside the company, and reward outstanding contributions. Our commitment is to involve our employees in the decision-making process, while proactively coming together to support and actively participate in the communities in which we live, work and play.
Our goal is for all employees to be safe, aligned with our values and have fulfilling careers.
We provide competitive benefits and compensation, to include:
Weekly Pay

Medical, Dental and Vision Insurance

Life Insurance / AD&D

Short-term and Long-term Disability

Employee Assistance Program access (EAP)

401(k) with company-matched contribution

HSA and FSA's for health and dependent care

Paid Holidays

Paid Time Off (PTO) program

Growth & Development Opportunities
DELIVERY TRUCK DRIVER CDL DETAILS
Boxley Materials has an exciting opportunity for an
Delivery Truck Driver w/ Commercial Driver's License to join our

team. This is a vital role within our Block division of business, located in the greater Roanoke, Salem, and Lynchburg – Virginia markets.
This position is a critical part of our customer service experience as the routine responsibilities include maintaining safe, on-time deliveries, with positive customer relations. The ideal candidate will need to know how to operate and maintain a manual / straight drive truck and/or semi-trailer safely and properly.
We're seeking reliable team members looking to get their foot in the door in a growing company.
ROLES & RESPONSIBILITIES FOR OUR DELIVERY TRUCK DRIVER CDL
Work closely with dispatchers to insure timely deliveries and truck availability

Following safety procedures and complying with all Federal, State, and corporate policies

Practicing good housekeeping and maintaining the appearance of trucks inside and out

Taking pride in representing our organization and delivery teams
PHYSICAL DEMANDS OF DELIVERY TRUCK DRIVER CDL
Frequent standing, walking, sitting, squatting, and/or kneeling

Lifting between 50-100lbs

Bending, stretching, climbing, and even crawling at times.

Stationary positioning for long periods of time.

Vision requirements for this position include distance vision, close vision, depth perception and color discrimination.
REQUIREMENTS
Hold a current and valid Commercial Driver's License, Class B minimum.

Hold and maintain a valid medical card.

Maintain a Motor Vehicle Record (MVR) that complies with company policies and standards.

Ability to read, write and comprehend the English language, while communicating effectively.

Applicants must be 21 years of age to drive a commercial vehicle.
WHAT WILL PUT YOU AHEAD
Current valid Commercial Driver's License, Class A.

High School Diploma or equivalent.

Previous experience as a Delivery Truck Driver
BOXLEY MATERIALS IS AN EQUAL OPPORTUNITY EMPLOYER
Boxley Materials value diversity and strive to provide an equal opportunity, safe working environment for all our employees. We take pride in our hiring processes and our commitment to equal consideration without regard to race, color, religion, gender, gender identity, sexual orientation, national origin, genetics, disability, age, parental status, veteran status, or any other class. Our goal is to drive diversity in our teams and inclusivity in our work. We are an Equal Opportunity Employer, deciding all employment on the basis of qualification, merit and business need.
---
Boxley
is a
Summit Materials
company.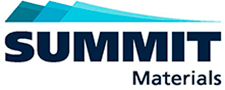 COMPANY OVERVIEW
Summit Materials (NYSE: SUM) is a publicly traded construction materials company that supplies aggregates, cement, ready-mix concrete, & asphalt paving mix in the United States & western Canada.
Summit Materials has completed more than 70 acquisitions since its founding & continues to pursue growth opportunities in new & existing markets. We are committed to creating value, providing access to growth capital, implementing best practices, & offering a safe place to work, while striving to exceed our environmental & social responsibilities.
This is a non-management position
This is a full-time, non-exempt position