Georgia Stone Products – Scale House Clerk / Weighmaster
Location: Carnesville, GA | Report to: Plant Manager | Classification: Full-time / Non-Exempt
ABOUT US
Georgia Stone Products is a part of Boxley Materials Company; specializing in construction materials producing aggregate and sand products, with operations in Georgia and South Carolina. Founded in 2016 to meet Metro Atlanta's demand for an additional source of quality aggregate products, Georgia Stone along with Boxley Materials became a member of the Summit Materials family of companies in 2017. Since that time, quality products, hard work, and exceptional customer service have led to exponential growth expanding the company's operations. Dedicated employees are at the heart of our success. Our team brings more than 100 years of combined work experience in the ready-mix, concrete products, trucking, and natural sand industries. This varied experience helps us innovate and solves problems to help customers build better projects.
Our values of Safety, Integrity, Sustainability, and Inclusivity define our actions and priorities.
Our goal is to ensure that our employees go home safely each day, because they are our most valuable asset.?
As a valued team member, you will have opportunities to build a fulfilling career within Georgia Stone, Boxley Materials and Summit.
WHY JOIN THE GEORGIA STONE TEAM
It is our belief as part of the Summit family that we hire and retain the best people. We work safely, build long-term relationships inside and outside the company, and reward outstanding contributions. Our commitment is to involve our employees in the decision-making process, while proactively coming together to support and actively participate in the communities in which we live, work and play.
Our goal is for all employees to be safe, aligned with our values and have fulfilling careers.
We provide competitive benefits and compensation, to include:
Bi-Weekly Pay

Medical, Dental and Vision Insurance

Life Insurance / AD&D

Short-term and Long-term Disability

Employee Assistance Program access (EAP)

401(k) with company-matched contribution

HSA and FSA's for health and dependent care

Paid Holidays

Paid Time Off (PTO) program

Growth & Development Opportunities
SCALE HOUSE CLERK /WEIGHMASTER DETAILS
Georgia Stone Products is looking for
a Scale House Clerk to support our customer experience within our Georgia Stone quarries. This position is responsible for the customer facing in-person support and sales. The ideal candidate will be integral in driving our team and mission to a successful, positive customer experience while providing internal operations with safe, reliable service. The responsibilities of this role include serving customers, providing product information, quotes – both verbal and written, as well as scheduling accurate on-time deliveries. Operating truck scales and processing paperwork on-site, while also supporting the outside sales team to ensure needs are met and experiences are superior, both internally and externally.
ROLES & RESPONSIBILITIES FOR OUR SCALE HOUSE CLECK /WEIGHMASTER
Manages phones, takes orders, delivers messages, handles customer issues and orders.

Performs customer service responsibilities regularly.

Tracks number of orders received and delivered, as well as keeps count of trucks for reporting purposes.

Responsible for balancing tickets with daily cash receipts, receives payments from customer charge accounts, and prepares bank deposits regularly.

Works with Sales Center personnel, truckers, and customers in scheduling accurate, on-time aggregate deliveries

Prepares quotes for standard products as requested.

Completes necessary daily, weekly, monthly, and annual sales reports.

Works with outside sales to deliver product accurately and timely.

Provides administrative support with quarry team members.

Supports Plant Manger with Administrative duties

Acts as substitute or back-up for other personnel, when necessary, which may require travel to other quarry locations.

Perform other duties as required to maintain an overall smooth and efficient office operation or as requested from time to time by Sales Center management.
PHYSICAL DEMANDS OF SCALE HOUSE CLERK / WEIGHMASTER
Ability to perform repetitive and continuous functions, as necessary.

Sit or stand for long periods of time.

Respond quickly to hazards of safety concerns.

Perform work in an indoor and outdoor environment year-round.
REQUIREMENTS
Strong mathematical skills, with attention to detail.

Proficient computer navigation skills, with the ability to learn new systems.

Proficient written and oral communication skills, requiring the English language.

Ability to meet and maintain Motor Vehicle Record requirements based on company guidelines.

Ability to be certified and bonded as a Weighmaster
WHAT WILL PUT YOU AHEAD
Previous Scale House / Weighmaster experience

High School diploma or equivalent

Currently certified and bonded as a Weighmaster
GEORGIA STONE PRODUCTS IS AN EQUAL OPPORTUNITY EMPLOYER
Boxley Materials and its affiliates value diversity and strive to provide an equal opportunity, safe working environment for all our employees. We take pride in our hiring processes and our commitment to equal consideration without regard to race, color, religion, gender, gender identity, sexual orientation, national origin, genetics, disability, age, parental status, veteran status, or any other class. Our goal is to drive diversity in our teams and inclusivity in our work. We are an Equal Opportunity Employer, deciding all employment on the basis of qualification, merit and business need.
---
Georgia Stone Products
is a
Summit Materials
company.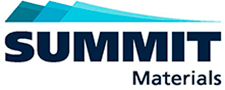 COMPANY OVERVIEW
Summit Materials (NYSE: SUM) is a publicly traded construction materials company that supplies aggregates, cement, ready-mix concrete, & asphalt paving mix in the United States & western Canada.
Summit Materials has completed more than 70 acquisitions since its founding & continues to pursue growth opportunities in new & existing markets. We are committed to creating value, providing access to growth capital, implementing best practices, & offering a safe place to work, while striving to exceed our environmental & social responsibilities.
This is a non-management position
This is a full-time, non-exempt position