Summit Materials Company – Center of Excellence, Project Manager
Number of Positions: 3 | Report to: Senior Leadership | Classification: Full-time / Exempt
ABOUT US
Summit Material's vision is to be the most socially responsible, integrated construction materials solution provider, collaborating with stakeholders to deliver differentiated innovation and solve our customers' challenges.

Headquartered in Denver, Colorado where we lead operations throughout multiple business/brands within the United States and Canada.
Our values of Safety, Integrity, Sustainability, and Inclusivity define our actions and priorities.
Our goal is to ensure that our employees go home safely each day, because they are our most valuable asset.
As a valued team member, you will have opportunities to build a fulfilling career within Summit Materials.
WHY JOIN THE SUMMIT MATERIALS TEAM
It is our belief as part of the Summit family that we hire and retain the best people. We work safely, build long-term relationships inside and outside the company, and reward outstanding contributions. Our commitment is to involve our employees in the decision-making process, while proactively coming together to support and actively participate in the communities in which we live, work and play.
Our goal is for all employees to be safe, aligned with our values and have fulfilling careers. We provide competitive benefits and compensation, to include:
Bi-Weekly Pay

Medical, Dental and Vision Insurance

Life Insurance / AD&D

Short-term and Long-term Disability

Employee Assistance Program access (EAP)

Employee Stock Purchase Plan

401(k) with company-matched contribution

Paid Holidays

Paid Time Off (PTO) program

Short Term Incentive Bonus Plan

Growth & Development Opportunities
CENTER OF EXCELLENCE PROJECT MANAGER DETAILS
Our COE Project Manager is responsible for managing projects or assigned project subcomponents to ensure cost, schedule, scope, and deliverable requirements are met. Planning, leading, monitoring, and coordinating activities related to improvement projects are daily focuses for this role. Monitoring and improving organizational processes with the goal of improved and maximized efficiency is critical to the success of our organization. Defining, designing, and implementing process improvements as a part of the greater COE strategic direction, and ensuring integration and alignment both vertically and horizontally across the greater Summit Materials organization. This role will be a key facilitator and coach for improving teams within our East region; establishing and maintaining performance metrics to measure overall project success. Seeking one candidate per region ; Atlanta GA, / Salt Lake City, UT / Monahan, Austin, Houston (TX)
ROLES & RESPONSIBILITIES FOR OUR CENTER OF EXCELLENCE PROJECT MANAGER
Conduct tactical project execution to ensure organization objectives are met, including:

Oversee daily project tasks of assigned teams, schedule meetings, plan agendas, develop meeting materials, facilitate, and lead meeting discussion, summarize decisions and next steps, assist in communication and deliverable development, develop implementation plans

Coordinate and negotiates business resources across regions for project allocation.

Act as an internal consultant, implementing Six Sigma, Agile, and other practices to facilitate progress and reduce costs.

Drive change across the organization by analyzing existing business processes using various methods such as gap analysis or PDCA (Plan-Do-Check-Act), etc. to find opportunities for improvement as well as losses, to determine root causes.

Responsible for collaborating with local Finance resources to establish Budget and Forecast inputs, and ensure all financial reporting and models are properly approved by FP&A and delivered on time.

Establish measurable standards at the start of an improvement project and compare actual results against these, regularly generating detailed update reports for management.

Collaborate with teams or directly with subject matter experts to re-engineer processes.

Provide mentoring and direct teams to demonstrate proper application and interpretation of Operational Excellence methods & criteria

Post-execution monitoring progress to check if changes yield desirable results.

Serve as a coach who coordinates workshops and team trainings, openly sharing guidance and technical expertise.

Coordinate vendors and hold accountable for delivery of contractual commitments.

Identify, manage, and mitigate issues and risks
PHYSICAL DEMANDS OF A
CENTER OF EXCELLENCE PROJECT MANAGER
Requires prolonged sitting, some bending, stooping, and stretching.

Requires constant data input for extended periods of time without leaving the work area.

Occasionally lifting files or paper weighing up to 30 pounds.

Normal office environment, with some 'boots on the ground' opportunities.
REQUIREMENTS
High School Diploma with three to five years related experience, or equivalent combination of education and experience.

Highly analytical and experienced with project coordination/management, using problem-solving skills to foresee obstacles and make strategic decisions.

3-5 years relatable industry experience with strong project management and planning expertise.

Must be fully conversant on issues and current trends as they relate to the industry's products and services.

Any equivalent combination of training, education, and experience that provides the required skills, knowledge, and abilities.

Ability to travel up to 50%
SKILLS & COMPETENCIES
Ability to manage large project teams

Firm understanding of process improvement techniques and experience applying these.

Problem solving.

Organized and committed to meeting deadlines

Ability to coach and inspire other team members to give their best effort and setting the direction for initiatives.

Strong Communication & Presentation Skills (makes complex issues accessible to business audience, clear, concise, and audience appropriate).

Demonstrated ability to lead multiple initiatives simultaneously.

Proficient with use of computer and software applications including statistical software e.g., Minitab, Microsoft Office, including advanced Excel and PowerPoint. Experience in process mapping.

Ability to manage resources both directly and via matrix management.
WHAT WILL PUT YOU AHEAD
Bachelor's Degree

Aggregates operations knowledge / experience

Previous track record in process improvement with business improvement methodology

Business acumen and the understanding of budgeting and cost analysis

Experience with Mining, Construction Materials, or related industry preferred

Project Management training and certification preferred. (e.g., PMI, certified agile practitioner)

Certification in continuous improvement methodologies such as Six Sigma/Lean/Agile or comparable continuous improvement operating systems.
SUMMIT MATERIALS IS AN EQUAL OPPORTUNITY EMPLOYER
Summit Materials values diversity and strives to provide an equal opportunity, safe working environment for all our employees. We take pride in our hiring processes and our commitment to equal consideration without regard to race, color, religion, gender, gender identity, sexual orientation, national origin, genetics, disability, age, parental status, veteran status, or any other class. Our goal is to drive diversity in our teams and inclusivity in our work. We are an Equal Opportunity Employer, deciding all employment on the basis of qualification, merit and business need.
#LI-DNI
---
Summit Materials
is a
Summit Materials
company.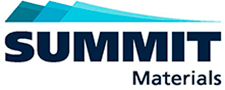 COMPANY OVERVIEW
Summit Materials (NYSE: SUM) is a publicly traded construction materials company that supplies aggregates, cement, ready-mix concrete, & asphalt paving mix in the United States & western Canada.
Summit Materials has completed more than 70 acquisitions since its founding & continues to pursue growth opportunities in new & existing markets. We are committed to creating value, providing access to growth capital, implementing best practices, & offering a safe place to work, while striving to exceed our environmental & social responsibilities.
This is a full-time, exempt position