Continental Cement Company – Project Engineer
Location: Hannibal, MO | Report to: Project Manager | Classification: Full-Time / Salaried Exempt
ABOUT US
Continental Cement Company's (CCC), [a Summit Materials Company] vision is to be the most socially responsible, integrated construction materials solution provider, collaborating with stakeholders to deliver differentiated innovation and solve our customers' challenges.

We have a long and proud history manufacturing cement in Missouri and Iowa and using our distribution network to reach markets extending from Minnesota to Louisiana.
Our values of Safety, Integrity, Sustainability, and Inclusivity define our actions and priorities.
Our goal is to ensure that our employees go home safely each day, because they are our most valuable asset.?
As a valued team member, you will have opportunities to build a fulfilling career within Continental Cement and Summit.
WHY JOIN THE CONTINENTAL CEMENT TEAM
It is our belief as part of the Summit family that we hire and retain the best people. We work safely, build long-term relationships inside and outside the company, and reward outstanding contributions. Our commitment is to involve our employees in the decision-making process, while proactively coming together to support and actively participate in the communities in which we live, work and play.
Our goal is for all employees to be safe, aligned with our values and have fulfilling careers.
We provide competitive benefits and compensation, to include:
Bi-Weekly Pay

Medical, Dental and Vision Insurance

Life Insurance / AD&D

Short-term and Long-term Disability

Employee Assistance Program access (EAP)

401(k) with company-matched contribution

Paid Holidays

Paid Time Off (PTO) program

Short Term Incentive Bonus Plan

Relocation Program Support

Growth & Development Opportunities
PROJECT ENGINEER DETAILS
Continental Cement is currently seeking a

Project Engineer

to provide electrical expertise and support to plant projects, electrical department and all company departments and entities.
ROLES & RESPONSIBILITIES FOR OUR PROJECT ENGINEER
Performs all tasks in a safe and professional manner in conformance with plant rules, quality standards and company policies.

The Project Engineer will work closely with the equipment suppliers, plant staff and department teams to ensure successful operation of the plant.

Create and modify safe job procedures for employees.

Shall be responsible for capital projects where electrical engineering expertise is required; including preparing cost estimates and justifications for the capital plan

Participate in the creation of preventative maintenance routines (PMR's and bills of material (BOM's) for electrical equipment.

Provide leadership in administering Continental Cements safety, health and environmental policies.

Develop skills and obtain necessary training to fill in as required for process programmer or electrical coordinator. This includes supporting 24/7 plant operations after hours on a call roster.

Provide electrical engineering support to any/all company departments and management as directed by the Project Manager.

Assist the Electrical Department in completion of routine, outage and emergency work tasks as directed by the Project Manager.

Interface with contractors utilized in project work, including solicitation of quotes, selection and field direction.

Perform & coordinate electrical design and development of new equipment and the modification of existing electrical equipment consistent with plant standards, including equipment changes due to plant procedure changes.

Conduct economic and operational feasibility studies on proposed electrical modifications and additions.

Maintain a standard set of specifications for consistent application related to modifications or additions.

Complete objectives according to scheduled and manage costs in accordance with budget.

Maintain, organize, prepare, review and revise drawings as required.

Develop detailed preventative maintenance routines for all plant electrical equipment.

Research and recommend new preventative maintenance procedures based on newly developed technologies.

Work with Electrical department to review existing PM routines and adjust according to equipment history and electrical availability.

Use Maximo to purchase parts and services, review work orders, analyze reports and manage capital projects related to electrical project management and PM development.

Provide feedback to managers from OEE and project meetings.

Other duties as assigned.
REQUIREMENTS
Knowledge of Manufacturing processes is required, knowledge of Cement

Demonstrated planning, organizational and project management skills.

Solid decision-making skills and independent judgment required.

Self-starting and adaptable to change; takes an innovative approach towards problem solving.

Ability to follow up on critical assignments and monitor information to ensure data integrity.

Solid technical and professional knowledge.

Must have ability to evaluate and facilitate repairs to complex state-of-the-art cement manufacturing equipment.

Strong interpersonal skills, including the ability to work in a cross-functional team.

Effective communication and presentation skills; the ability to explain technical information to non-technical individuals.

Must be able to meet on-call responsibilities in a 24/7 operation
WHAT WILL PUT YOU AHEAD
Bachelor's Degree in Electrical Engineering preferred or equivalent experience.

Comprehensive computer software knowledge requiring Excel, Word, Project, Autocad, Powerpoint.

Experience in instrumentation, motors, starters and VFD's, communication networks (Modbus, Modbus Plus, Ethernet, ContolNet, DeviceNet, etc.) preferred.

Manufacturing process, electrical maintenance and 3-5 years of Electrical Project experience is preferred.

Working knowledge of PLC programming and process control systems is preferred, prefer experience with Allen Bradley, Siemens and GE PLC's.

Auto CAD /

drafting

experience
CONTINENTAL CEMENT IS AN EQUAL OPPORTUNITY EMPLOYER
Continental Cement and Green America Recycling value diversity and strive to provide an equal opportunity, safe working environment for all our employees. We take pride in our hiring processes and our commitment to equal consideration without regard to race, color, religion, gender, gender identity, sexual orientation, national origin, genetics, disability, age, parental status, veteran status, or any other class. Our goal is to drive diversity in our teams and inclusivity in our work. We are an Equal Opportunity Employer, deciding all employment on the basis of qualification, merit and business need.
#LI-DNI
---
Continental Cement
is a
Summit Materials
company.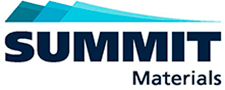 COMPANY OVERVIEW
Summit Materials (NYSE: SUM) is a publicly traded construction materials company that supplies aggregates, cement, ready-mix concrete, & asphalt paving mix in the United States & western Canada.
Summit Materials has completed more than 70 acquisitions since its founding & continues to pursue growth opportunities in new & existing markets. We are committed to creating value, providing access to growth capital, implementing best practices, & offering a safe place to work, while striving to exceed our environmental & social responsibilities.
This is a non-management position
This is a full-time, exempt position