Boxley Materials Company – Inside Sales Representative
Location: Lynchburg, VA Report to: Division Manager | Classification: Full-Time / Non Exempt
ABOUT US
Boxley proudly produces high-quality aggregate, asphalt, block, brick, hardscapes, concrete, and slate products. Our products are essential in the construction of homes, schools, hospitals, buildings, and landscaping, as well as the maintenance and construction of roads and bridges throughout our operational footprint.
Our values of Safety, Integrity, Sustainability, and Inclusivity define our actions and priorities.
Our goal is to ensure that our employees go home safely each day, because they are our most valuable asset.
As a valued team member, you will have opportunities to build a fulfilling career within Boxley Materials and Summit.
WHY JOIN THE BOXLEY MATERIALS TEAM
It is our belief as part of the Summit family that we hire and retain the best people. We work safely, build long-term relationships inside and outside the company, and reward outstanding contributions. Our commitment is to involve our employees in the decision-making process, while proactively coming together to support and actively participate in the communities in which we live, work and play.
Our goal is for all employees to be safe, aligned with our values and have fulfilling careers.
We provide competitive benefits and compensation, to include:
Weekly Pay

Medical, Dental and Vision Insurance

Life Insurance / AD&D

Short-term and Long-term Disability

Employee Assistance Program access (EAP)

401(k) with company-matched contribution

HSA and FSA's for health and dependent care

Paid Holidays

Paid Time Off (PTO) program

Growth & Development Opportunities
INSIDE SALES REPRESENTATIVE DETAILS
This position is an integral part of our sales team and Boxley Block division. Focusing on our internal and external customer experience, communication is key. We are seeking an experienced, enthusiastic, vital team member to drive sales and satisfaction in our Lynchburg, VA location. This position requires the smooth and seamless handling of customer information, requests, and orders; while yielding safe, on-time deliveries. Providing exceptional customer service while maximizing productivity. The ideal candidate will be a team
oriented,
self-motivated individual that can improve processes and manage communications with drivers and yard-persons, while also lending a hand in inventory control and managing special orders.
ROLES & RESPONSIBILITIES FOR OUR INSIDE SALES REPRESENTATIVE
Managing telephone orders quickly, accurately and in a polite, professional manner

Assisting customers in material selections in our showroom and outdoor displays

Developing customer relations and repour

Learning new and existing products, and promoting these products to customers to increase sales

Continuing product education

Keeping a neat, attractive appearance inside the building and out in the yard

Following established procedures

Prioritizing tasks in a fast-paced environment

Preparing accurate daily, weekly and monthly reports using various programs

Calculating material lists using basic math
REQUIREMENTS
2+ years proven sales record

High School Diploma required

Experience in product handling and/or inventory control

Proficiency in Microsoft programs, i.e. Word, Excel, Outlook, etc.

Ability to read, write and effectively communicate the English language
WHAT WILL PUT YOU AHEAD
Associates degree

Previous experience in the Construction field

Fluent in Spanish and English
BOXLEY MATERIALS IS AN EQUAL OPPORTUNITY EMPLOYER
Boxley Materials value diversity and strive to provide an equal opportunity, safe working environment for all our employees. We take pride in our hiring processes and our commitment to equal consideration without regard to race, color, religion, gender, gender identity, sexual orientation, national origin, genetics, disability, age, parental status, veteran status, or any other class. Our goal is to drive diversity in our teams and inclusivity in our work. We are an Equal Opportunity Employer, deciding all employment on the basis of qualification, merit and business need.
#LI-DNI
---
Boxley
is a
Summit Materials
company.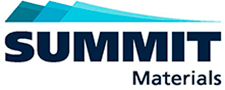 COMPANY OVERVIEW
Summit Materials (NYSE: SUM) is a publicly traded construction materials company that supplies aggregates, cement, ready-mix concrete, & asphalt paving mix in the United States & western Canada.
Summit Materials has completed more than 70 acquisitions since its founding & continues to pursue growth opportunities in new & existing markets. We are committed to creating value, providing access to growth capital, implementing best practices, & offering a safe place to work, while striving to exceed our environmental & social responsibilities.
This is a non-management position
This is a full-time, non-exempt position