Continental Cement Company – Terminal Operator I
Location: Memphis, TN| Report to: Area Terminal Manager | Classification: Full-Time /Non-Exempt Salaried
ABOUT US
Continental Cement Company's (CCC), [a Summit Materials Company] vision is to be the most socially responsible, integrated construction materials solution provider, collaborating with stakeholders to deliver differentiated innovation and solve our customers' challenges.

We have a long and proud history manufacturing cement in Missouri and Iowa and using our distribution network to reach markets extending from Minnesota to Louisiana.
Our values of Safety, Integrity, Sustainability, and Inclusivity define our actions and priorities.
Our goal is to ensure that our employees go home safely each day, because they are our most valuable asset.?
As a valued team member, you will have opportunities to build a fulfilling career within Continental Cement and Summit.
WHY JOIN THE CONTINENTAL CEMENT TEAM
It is our belief as part of the Summit family that we hire and retain the best people. We work safely, build long-term relationships inside and outside the company, and reward outstanding contributions. Our commitment is to involve our employees in the decision-making process, while proactively coming together to support and actively participate in the communities in which we live, work and play.
Our goal is for all employees to be safe, aligned with our values and have fulfilling careers.
We provide competitive benefits and compensation, to include:
Bi-Weekly Pay

Medical, Dental and Vision Insurance

Life Insurance / AD&D

Short-term and Long-term Disability

Employee Assistance Program access (EAP)

401(k) with company-matched contribution

Paid Holidays

Paid Time Off (PTO) program

Growth & Development Opportunities
TERMINAL OPERATOR I DETAILS
Continental Cement is currently seeking a
Terminal Operator I to join our team. The

Terminal Operator I, would be
Responsible for safety of oneself and team members and the hands-on operation (of the terminal equipment and daily operating functions of the terminal as so directed by terminal management.
ROLES & RESPONSIBILITIES FOR OUR TERMINAL OPERATOR I
Responsible for safe, proper use and operation of loading and unloading equipment (vibrators, compressors, blowers, pumps, front-end loader, man lifts, railcar mover, air valves, pneumatic door opener, boot lifts, hoisting equipment, pneumatic barge unloading, etc.)

Responsible for the loading of bulk trucks in a safe, efficient, and timely manner from the designated silos as instructed by the Terminal Manager.

The candidate will also ensure that each load is completed to the customer's specification within legal limits, performing quality checks and providing excellent service to customers, processing bill of ladings, verifying accuracy of paperwork, interprets and understands readings on equipment instrumentation panels, participates in formal and informal training programs to broaden both technical and soft skills, cross trains in activities, participates in team environment.

Ability to perform routine maintenance on pumps, compressors, valves, and actuators, preventative maintenance, troubleshoot and repair equipment.

The candidate for this position must adhere to company safety policies and perform work in a safe manner and be dedicated to open communications to continuously improve Continental operations with a goal of ZERO Lost Time Accidents, Medical and First Aid Incidents.

Other key functions of this position include cleaning all areas of the terminal and grounds and obtaining daily/weekly samples.

Assist at other Continental Cement locations as required, assist in the training of new hires, generate reports, remain compliant with internal control procedures, communicating deviations from established standards and performs all other duties and functions required by terminal management associated with the operation of the terminal so long as those duties do not present a hazard or violate any known governmental law.
PHYSICAL DEMANDS OF A TERMINAL OPERATOR I
Regularly required to use hands to finger, handle, and feel

Frequently required to stand, walk, reach with hands and arms, climb stairs, climb ladders, and maintain balance while stooping, kneeling, and crouching.

The employee frequently is required to communicate orally and in writing.

The employee will frequently be required to walk on gravel covered surfaces that may be wet and/or in artificially lit conditions.

Ability to lift 75 – 100 pounds on a regular and repeated basis

Ability to bend, use broom, shovel, spade, work at heights up to 200 feet

Ability to work in extreme heat and cold, in enclosed areas, such as barges, dust collectors and pump pits

Ability to work in noisy and dusty conditions, to operate forklifts and tractors for cutting grass

Specific vision abilities required by this job include close vision, distant vision, peripheral vision, depth perception, and ability to adjust focus.

Ability to bend, use broom, shovel, spade, work at heights up to 200 feet
REQUIREMENTS
Ability to safely operate, read and comprehend safety and operating instructions

High School Diploma or equivalent required

3-5 years in an operations or maintenance role
WHAT WILL PUT YOU AHEAD
Strong mechanical aptitude

Previous heavy equipment experience

Previous Maintenance experience
CONTINENTAL CEMENT IS AN EQUAL OPPORTUNITY EMPLOYER
Continental Cement and Green America Recycling value diversity and strive to provide an equal opportunity, safe working environment for all our employees. We take pride in our hiring processes and our commitment to equal consideration without regard to race, color, religion, gender, gender identity, sexual orientation, national origin, genetics, disability, age, parental status, veteran status, or any other class. Our goal is to drive diversity in our teams and inclusivity in our work. We are an Equal Opportunity Employer, deciding all employment on the basis of qualification, merit and business need.
#LI-DNI
---
Continental Cement
is a
Summit Materials
company.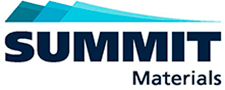 COMPANY OVERVIEW
Summit Materials (NYSE: SUM) is a publicly traded construction materials company that supplies aggregates, cement, ready-mix concrete, & asphalt paving mix in the United States & western Canada.
Summit Materials has completed more than 70 acquisitions since its founding & continues to pursue growth opportunities in new & existing markets. We are committed to creating value, providing access to growth capital, implementing best practices, & offering a safe place to work, while striving to exceed our environmental & social responsibilities.
This is a non-management position
This is a full-time, non-exempt position