Continental Cement Company – Buyer I
Location: Hannibal,
MO |
Report to: Purchasing Manager | Classification: Full-Time / Exempt
ABOUT US
Continental Cement Company's (CCC), [a Summit Materials Company] vision is to be the most socially responsible, integrated construction materials solution provider, collaborating with stakeholders to deliver differentiated innovation and solve our customers' challenges.

We have a long and proud history manufacturing cement in Missouri and Iowa and using our distribution network to reach markets extending from Minnesota to Louisiana.
Our values of Safety, Integrity, Sustainability, and Inclusivity define our actions and priorities.
Our goal is to ensure that our employees go home safely each day, because they are our most valuable asset.?
As a valued team member, you will have opportunities to build a fulfilling career within Continental Cement and Summit.
WHY JOIN THE CONTINENTAL CEMENT TEAM
It is our belief as part of the Summit family that we hire and retain the best people. We work safely, build long-term relationships inside and outside the company, and reward outstanding contributions. Our commitment is to involve our employees in the decision-making process, while proactively coming together to support and actively participate in the communities in which we live, work and play.
Our goal is for all employees to be safe, aligned with our values and have fulfilling careers. We provide competitive benefits and compensation, to include:
Bi-Weekly Pay

Medical, Dental and Vision Insurance

Life Insurance / AD&D

Short-term and Long-term Disability

Employee Assistance Program access (EAP)

401(k) with company-matched contribution

Paid Holidays

Paid Time Off (PTO) program

Short Term Incentive Bonus Plan

Growth & Development Opportunities
BUYER I DETAILS
At Continental, our success is built on developing lasting relationships and providing reliable, quality products. If you are looking to join a dynamic organization, we are searching for a Buyer I to join our team.
This position has primary accountability for executing on purchasing activities with a heavy focus on requisition review, data and GL coding validation, tax classification, creating and submitting purchase orders, and monitoring and updating purchase transactions through the purchase order life cycle. In addition, this role will manage the warehouse ensuring proper housekeeping & organization is maintained, the optimum amount of spare parts are in inventory or on
consignment and
develop and implement best practices for warehouse management.
The Buyer I role has responsibility to drive compliance in the areas of preferred supplier selection, evaluate bids and negotiate pricing, delivery, and other terms for purchased goods and materials, maintain and execute on a portfolio of saving projects to support the company's spend efficiency and cost savings initiatives, and participate in supplier selection and onboarding activities. The Buyer I role will support Summit's Supply Chain Operations Purchasing Shared Services model deployed across the organization.
This position is a critical role of operational purchasing and contributes to the company's ability to leverage expertise in functional capability driving best-in-class purchasing capabilities throughout the company reporting directly into the Purchasing Manager to which the role is assigned to.
ROLES & RESPONSIBILITIES FOR OUR BUYER I
Supervise stores hourly personnel, including training, time entry, scheduling and disciplinary issues, compliance with safety requirements

Purchases materials, equipment, supplies, and services of a specialized or complex nature in accordance with prescribed purchasing regulations and procedures.

Reviews bid proposals and negotiates purchase orders within budgetary limitations and scope of authority.

Reviews and analyzes purchase requisitions, investigates, and develops sources of supplies, prepares bid specifications, issues bid requests and reviews quotations.

Issues purchase orders and confirms with the selected supplier the purchase order number, quantity, unit pricing, shipping terms, payment terms, due date at Summit Materials' delivery location (s).

Works with management to forecast monthly supply budget and monitors closely to ensure that budget is met.

Develops new supply sources where vendors and suppliers are inadequate.

Coordinates purchasing activities with operations, maintenance, and other ancillary departments to maintain proper inventory levels and replenish inventory using ERP System.

Monitors the cost, schedule, and scope of assigned subcontracts to assure best quality at best value.

Resolves over-shipments or under-shipments reported by receiving.

Resolves any discrepancies between the invoice, purchase order, and receiving documents.

Ensures that the purchase order is closed upon receipt of all items or completion of all services provided.

Maintains supplier performance measurements based on quality products, deliveries, and services.

Periodically reviews all open orders to determine whether expediting, cancellation, or closure of the purchase order is necessary.

May write and distribute bid invitations or requests for proposals; receives and analyzes bids, quotes, and proposals.

May be responsible for creation of part numbers and/or bill of materials and for setting up the part numbers and/or bill of materials into the system.

Discusses defective or unacceptable goods or services with inspection or quality control personnel, users, and suppliers to determine source of trouble and initiates necessary corrective action.

Enhances material productivity through improved inventory turns, increased utilization of consignment and supplier-managed inventory, and improved payment terms.

Responsible for ensuring ongoing cost reduction and encouraging continuous supplier improvement. May authorize the payment of invoices or return of merchandise.

Maintains manual or computerized procurement records such as items or services purchased, costs, delivery, product quality or performance and quotes received.

Assists and/or performs in any and all areas as assigned.

May work any and all shifts/days as required.
REQUIREMENTS
Bachelor's degree in

Supply Chain Management, Business Administration, or related field or 3-5 years' experience in a related field
WHAT WILL PUT YOU AHEAD
Previous warehouse supervisory experience

Strong knowledge of Excel

Previous experience with ERP
CONTINENTAL CEMENT IS AN EQUAL OPPORTUNITY EMPLOYER
Continental Cement and Green America Recycling value diversity and strive to provide an equal opportunity, safe working environment for all our employees. We take pride in our hiring processes and our commitment to equal consideration without regard to race, color, religion, gender, gender identity, sexual orientation, national origin, genetics, disability, age, parental status, veteran status, or any other class. Our goal is to drive diversity in our teams and inclusivity in our work. We are an Equal Opportunity Employer, deciding all employment on the basis of qualification, merit and business need.
#LI-DNI
---
Continental Cement
is a
Summit Materials
company.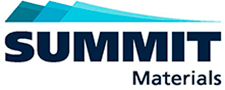 COMPANY OVERVIEW
Summit Materials (NYSE: SUM) is a publicly traded construction materials company that supplies aggregates, cement, ready-mix concrete, & asphalt paving mix in the United States & western Canada.
Summit Materials has completed more than 70 acquisitions since its founding & continues to pursue growth opportunities in new & existing markets. We are committed to creating value, providing access to growth capital, implementing best practices, & offering a safe place to work, while striving to exceed our environmental & social responsibilities.
This is a non-management position
This is a full-time, exempt position