Continental Cement Company – Logistics Analyst
Location: Chesterfield, MO

|

Report to: Logistics Manager | Classification: Full-Time / Exempt
ABOUT US
Continental Cement Company's (CCC), [a Summit Materials Company] vision is to be the most socially responsible, integrated construction materials solution provider, collaborating with stakeholders to deliver differentiated innovation and solve our customers' challenges.

We have a long and proud history manufacturing cement in Missouri and Iowa and using our distribution network to reach markets extending from Minnesota to Louisiana.
Our values of Safety, Integrity, Sustainability, and Inclusivity define our actions and priorities.
Our goal is to ensure that our employees go home safely each day, because they are our most valuable asset.?
As a valued team member, you will have opportunities to build a fulfilling career within Continental Cement and Summit.
WHY JOIN THE CONTINENTAL CEMENT TEAM
It is our belief as part of the Summit family that we hire and retain the best people. We work safely, build long-term relationships inside and outside the company, and reward outstanding contributions. Our commitment is to involve our employees in the decision-making process, while proactively coming together to support and actively participate in the communities in which we live, work and play.
Our goal is for all employees to be safe, aligned with our values and have fulfilling careers. We provide competitive benefits and compensation, to include:
Bi-Weekly Pay

Medical, Dental and Vision Insurance

Life Insurance / AD&D

Short-term and Long-term Disability

Employee Assistance Program access (EAP)

401(k) with company-matched contribution

Paid Holidays

Paid Time Off (PTO) program

Short Term Incentive Bonus Plan

Growth & Development Opportunities
LOGISTICS ANALYST DETAILS
At Continental, our success is built on developing lasting relationships and providing reliable, quality products. If you are looking to join a dynamic organization, we are searching for a Logistics Analyst who is a
Self-starter, analytical mindset, transportation, and supply chain experience to service both internal and external customers while promoting safety first, continuous improvements, contributing to the sales strategy and cost-effective use of all company resources.
ROLES & RESPONSIBILITIES FOR OUR LOGISTICS ANALYST
Safety:

Demonstrates a commitment to communicating, improving, and adhering to safety policies in all work environments and areas, including compliance with all local, state, and federal regulations.

Communication:

Communications must be tactful, respectful, clear, and precise. The expectation is that information flows upward and downward throughout the organization.

Teamwork:

Foster collaborative relationships with our internal business partners (Sales, Manufacturing, Distribution, Safety, Finance) and external vendors to achieve the most cost-effective outcomes for Continental Cement. Cross train with other areas of the business to support the team and personal development.

Logistics:

Key contact for transportation and shipping requirements, including tracking, tracing, and reporting on trucks, railcars, barges. Communicate with all relevant parties to ensure the proper allocation and appropriate number of trucks, railcars and barges needed to meet the internal and external demand. Evolve the truck dispatch process and procedures with oversight of the dispatch team and activities. Manage the financial reconciliation of transportation invoices; take corrective action regarding inventory challenges including processing cancellations, order changes, expediting special orders. Prepare RFQ quotation documents, negotiating with carriers collecting, tracking, and supporting the outcome providing rate guides for sales and admins billing customers to execute against.

Supply Chain:

Initiate and prioritize supply based upon changing demands, conditions, or requirements. Contribute to the monthly Sales and operations planning (S&OP) process that empowers leadership to focus on key supply chain drivers, including sales, marketing, demand management, production, inventory management, logistics and financial impacts. Proactively evaluate tools, reports and best practices in support of Supply Chain and Logistics functions including -dispatch, asset management and cost analysis.

Analytics:

Analyze metrics/KPI's provide a detailed write up of key variances month over month along with identified root cause failures; provide corrective actions and improvement opportunities to increase efficiency and standardize operations., explore costs trade-offs, competitive exchanges, scenarios, identify and resolve complex problems supporting business objectives.
PHYSICAL DEMANDS OF ANALYST
This position will reside primarily in an office environment.
REQUIREMENTS
Bachelor's degree required

Transportation Industry experience

Strong organization, planning, time management, attention to detail, ability to perform mathematical calculations of moderate complexity

Demonstrated ability to define operation problems, identify needs, resolve problems, analyze, and interpret results

Knowledgeable in current and possible future policies, practices, trends, and information affecting his/her business; knows the competition; is aware of how strategies and tactics work in the marketplace.

2yrs (unloading and loading barge, truck, railcars)

Pleasant/positive attitude working with CCC team, customers, and the public.

Financial responsibility: 2yrs

Intermediate/Advanced Computer skill set

Travel Requirements 15%
WHAT WILL PUT YOU AHEAD
Master's degree preferred

Transportation Industry: 2-5yrs preferred
CONTINENTAL CEMENT IS AN EQUAL OPPORTUNITY EMPLOYER
Continental Cement and Green America Recycling value diversity and strive to provide an equal opportunity, safe working environment for all our employees. We take pride in our hiring processes and our commitment to equal consideration without regard to race, color, religion, gender, gender identity, sexual orientation, national origin, genetics, disability, age, parental status, veteran status, or any other class. Our goal is to drive diversity in our teams and inclusivity in our work. We are an Equal Opportunity Employer, deciding all employment on the basis of qualification, merit and business need.



#LI-DNI
---
Continental Cement
is a
Summit Materials
company.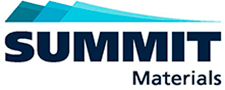 COMPANY OVERVIEW
Summit Materials (NYSE: SUM) is a publicly traded construction materials company that supplies aggregates, cement, ready-mix concrete, & asphalt paving mix in the United States & western Canada.
Summit Materials has completed more than 70 acquisitions since its founding & continues to pursue growth opportunities in new & existing markets. We are committed to creating value, providing access to growth capital, implementing best practices, & offering a safe place to work, while striving to exceed our environmental & social responsibilities.
This is a full-time, exempt position