Continental Cement Company – Production Assistant
Location: Buffalo, IA | Report to: Production Supervisor | Classification: Full-Time /Non-Exempt (Hourly)
ABOUT US
Continental Cement Company's (CCC), [a Summit Materials Company] vision is to be the most socially responsible, integrated construction materials solution provider, collaborating with stakeholders to deliver differentiated innovation and solve our customers' challenges.

We have a long and proud history manufacturing cement in Missouri and Iowa and using our distribution network to reach markets extending from Minnesota to Louisiana.
Our values of Safety, Integrity, Sustainability, and Inclusivity define our actions and priorities.
Our goal is to ensure that our employees go home safely each day, because they are our most valuable asset.?
As a valued team member, you will have opportunities to build a fulfilling career within Continental Cement and Summit.
WHY JOIN THE CONTINENTAL CEMENT TEAM
It is our belief as part of the Summit family that we hire and retain the best people. We work safely, build long-term relationships inside and outside the company, and reward outstanding contributions. Our commitment is to involve our employees in the decision-making process, while proactively coming together to support and actively participate in the communities in which we live, work and play.
Our goal is for all employees to be safe, aligned with our values and have fulfilling careers.
We provide competitive benefits and compensation, to include:
Bi-Weekly Pay

Medical, Dental and Vision Insurance

Life Insurance / AD&D

Short-term and Long-term Disability

Employee Assistance Program access (EAP)

401(k) with company-matched contribution

Paid Holidays

Paid Time Off (PTO) program

Growth & Development Opportunities

Short Term Incentive Plan
PRODUCTION ASSISTANT DETAILS
Continental Cement is currently seeking a
Production Assistant to
provide the labor necessary to support the cement manufacturing process. The Production Assistant is a utility role that combines the duties assigned to the former Production Utility, Kiln Assistant and Equipment Attendant classifications.
ROLES & RESPONSIBILITIES FOR OUR PRODUCTION ASSISTANT
Must have an understanding of computers and the ability to work in stressful situations with clear understanding of the moment.

A thorough understanding of the plant equipment and process operation is needed.

Mechanical and electrical tools, front-end loader, lift truck, skid steer etc.

Performs all tasks in as safe and professional manner in conformance with company policies and quality standards.

Operates mobile equipment as needed.

Inspects mobile equipment to ensure safe and reliable operation.

Operates hand tools (shovels, brooms, squeegees, scrapers, etc.)

Uses basic mechanic's hand tools.

Cleans pre-heater tower riser and associated duct-work during the shift.

Performs general utility work including pushing up piles of rock and coal with front end loader and other equipment, unplugging chutes, and general labor work as directed.

Provides operational oversight for all plant equipment from the rock storage building through the finish mill operations.

Provides process operations support.

Makes cement silo changes when needed.

Troubleshoots process problems associated with field operations and equipment.

Responds to all incoming communications via phone, radio and other verbal inputs.

Makes adjustment to equipment as directed or as dictated by circumstance.

Keeps the control room involved and informed on changes in the plant.

Keeps abreast of all changes that are made in the control systems.

Understands the proper operations of all plant equipment and optimizes the performance of it on an ongoing basis; must have an understanding of the process function of all of the major productions systems within the plant.

Keep logs and daily reports current and accurate.

Responds to all alarms and assures that they are taken care of appropriately.

Fills out daily checklist for operations of all plant equipment.

Must remain on the job until properly relieved.

Must have a proper shift change in that the incoming Production Assistant is informed of existing situations and changes that are occurring or expected.

Responds to reasonable emergency call outs on an as needed basis.

Advises when immediate shutdown of equipment is necessary to minimize damage or when temporarily continued operation will have no harmful effect.

Changes, sets up and adjusts equipment as required by current operating procedures.

Responsible to assist in controlling and reducing emissions from the process.

Collects samples and accurately performs sample testing in the Lab according to standard operating procedures.

Attends and participates in department and team meetings and training classes.

Keeps work area clean and orderly.

Performs tasks assigned by the Shift Supervisor in various operational locations during shift.

Participates in the training of other employees.

Perform other duties assigned.
PHYSICAL DEMANDS OF A PRODUCTION ASSISTANT
Regularly required to use hands to finger, handle, or feel.

Frequently required to stand, walk, reach with hands and arms, climb stairs, climb ladders, and maintain balance while stooping, kneeling and crouching.

Frequently required to communicate orally and in writing.

Frequently be required to walk on wet and/or gravel covered surfaces that may be in artificially lit conditions.

Occasionally required to sit.

Occasionally be required to exert up to 100 lbs. of force.

Specific vision abilities required by this job include close vision, distant vision, peripheral vision, depth perception, and ability to adjust focus.

While performing the duties of this job, the employee is frequently in the proximity of moving mechanical parts.

Frequently exposed to high, precarious places; fumes or airborne particles, confined space, outside weather conditions, artificial lighting, and excessive heat.

Regularly exposed to wet and/or humid conditions, proximity to electrical equipment and vibration. The noise level in the work environment is usually moderate and occasionally loud.
REQUIREMENTS
Ability to communicate effectively orally and in writing.

Ability to physically perform the essential job functions for the position.

Must be able to start on dayshift 7am-3:30pm once trained: but can be scheduled to fill in for 4 days straight on 12 hr shifts from 7am-7pm for 2 days and then on nights 7pm-7am.

Proficient in English language.

High school diploma or equivalent
WHAT WILL PUT YOU AHEAD
Previous Operation and Plant equipment experience
CONTINENTAL CEMENT IS AN EQUAL OPPORTUNITY EMPLOYER
Continental Cement and Green America Recycling value diversity and strive to provide an equal opportunity, safe working environment for all our employees. We take pride in our hiring processes and our commitment to equal consideration without regard to race, color, religion, gender, gender identity, sexual orientation, national origin, genetics, disability, age, parental status, veteran status, or any other class. Our goal is to drive diversity in our teams and inclusivity in our work. We are an Equal Opportunity Employer, deciding all employment on the basis of qualification, merit and business need.
#LI-DNI
---
Continental Cement
is a
Summit Materials
company.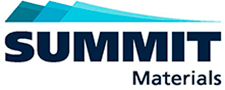 COMPANY OVERVIEW
Summit Materials (NYSE: SUM) is a publicly traded construction materials company that supplies aggregates, cement, ready-mix concrete, & asphalt paving mix in the United States & western Canada.
Summit Materials has completed more than 70 acquisitions since its founding & continues to pursue growth opportunities in new & existing markets. We are committed to creating value, providing access to growth capital, implementing best practices, & offering a safe place to work, while striving to exceed our environmental & social responsibilities.
This is a non-management position
This is a full-time, non-exempt position