The Porsche 911 Restored - Reimagined - Reborn
Since 2008, boutique restoration house Singer Vehicle Design has been sharing its obsession to celebrate the Porsche 911 – and with more than 100 commissions globally delivered to date, that obsession has been mastered through the craftsmanship of its artisan team and the ability to envision its clients' desires to reimagine the ultimate bespoke air-cooled 911. Through the highest levels of creativity, performance, engineering, and technology – and now, partnerships with iconic and globally recognized organizations like Williams Advanced Engineering -- Singer has become
THE
symbol of why "
everything is important.
"
---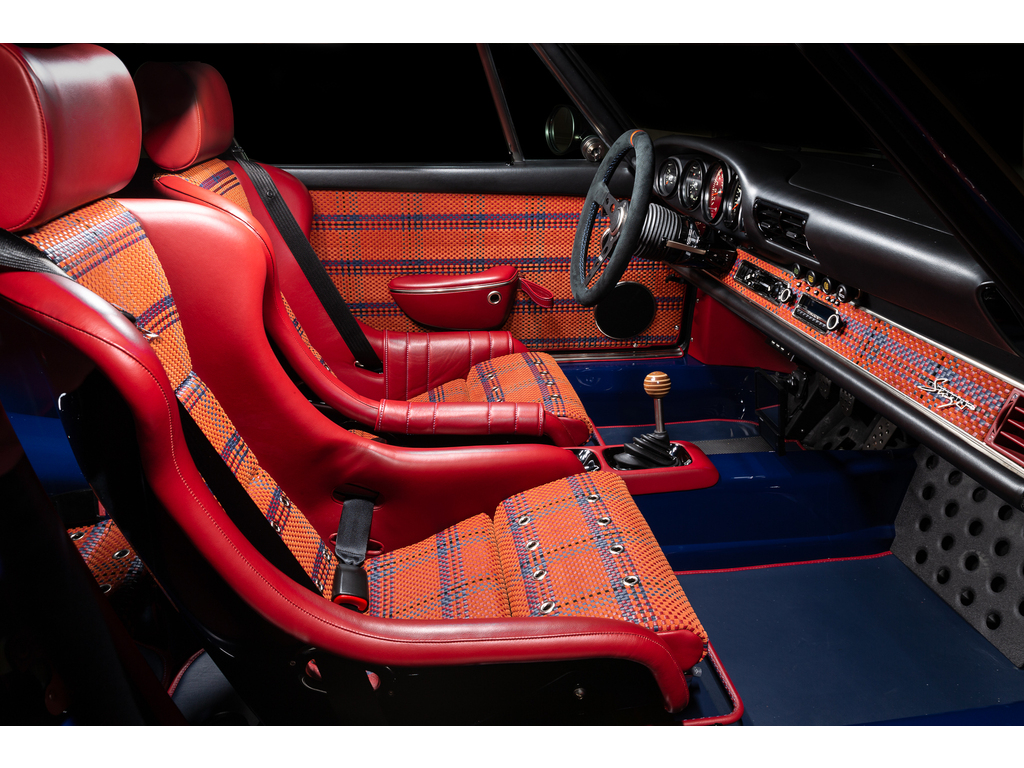 Automotive Interior Technician - Sewing Machinist
Singer Vehicle Design (SVD) is seeking an experienced Automotive Sewing Machinist to join our world-class team. A team that is redefining what an iconic performance automobile can be. As a Sewing Machinist, your role will be critical to our success as you will
work in conjunction with the Interior Trim team to perform the intricate stitch work for our amazing one-of-a-kind vehicle interiors.
Core Responsibilities:
Responsible for sewing/stitching all leather interiors, as well as sewing carpets, headlining, and leather luggage.

Reading specifications sheets and following templates to ensure accuracy.

Also responsible for hand sewing compartment panels with quilted leather.
Required Qualifications:
A minimum of 5 years experience with Automotive Trim work sewing interiors (may consider sewing experience in aerospace, upholstery, marine, and/or fashion).

Knowledge of all materials used.

Good Basic computer skills.

Team player and good communication skills.
* New Location coming soon!
We are currently in Sun Valley, CA but are in the process of identifying and building out a beautiful new facility. Our new facility will be conveniently located near the 405 and 110 freeways in the Torrance/Carson, California area. Exact location TBD.
keyword search: auto automotive car restoration modification mechanic custom motorsports performance 911 tech Porsche material leather leathergoods upholstery interiors sewing leathercrafting craft crafting stitching tooling suede upholsterer sew sewing machine machinists
---
Benefits Package:
Singer Vehicle Design Benefits Package includes Medical, Dental, Vision, and Life Insurance, Aflac Supplemental/Indemnity Plans, Paid Time-Off (PTO), and nine company-paid holidays.
IMPORTANT NOTICES:
No relocation is available at this time. Candidates must be authorized to work in the US for positions based in the United States.

This position is not limited to those duties in this job advertisement. Duties and responsibilities can be changed, expanded, reduced, or deleted to meet the business needs of Singer Vehicle Design. The description above is intended only as an illustration of the various types of work that may be performed. The omission of specific statements of duties does not exclude them from the position if the work is similar, related, or a logical assignment to the position.

Singer Vehicle Design is an equal opportunity employer that values diversity and is dedicated to non-discrimination in employment. We select the most qualified individual for the job based on job-related qualifications regardless of race, color, age, sex, religion, national origin, disability, ancestry, marital status, credit history, sexual orientation, arrest and court record, genetic information, veteran status or any other status protected by federal, state or other applicable laws.
Department: Production and Quality
This is a non-management position
This is a full time position