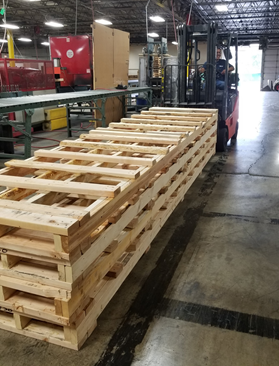 Material Handler
Job description:
Communicating with other coworkers
Driving the sit down and loading finished product.
Staging over-sized pallets in order of pickup.
Staging raw material to operators so they don't run out
Verifying orders
Basic Qualifications:
Must be at least 18 years old
Ability to perform basic math skills
Must be authorized to work in the United States
Must own/be able to wear steel toed shoes
Trustworthy, dependable and coach-able
Must be able to drive sit down forklift-propane
Experience: 1-2 Years
Night shift is available:
12:30 pm -9:00pm

Shifts:
Monday-Friday
Benefits:
Great benefits package which includes medical, dental, vision, life, 401K, and vacation!
Department: Production
This is a non-management position
This is a full time position

For additional opportunities at Tangent Technologies, please check out our
Careers Page