Build your career and the future of your community here.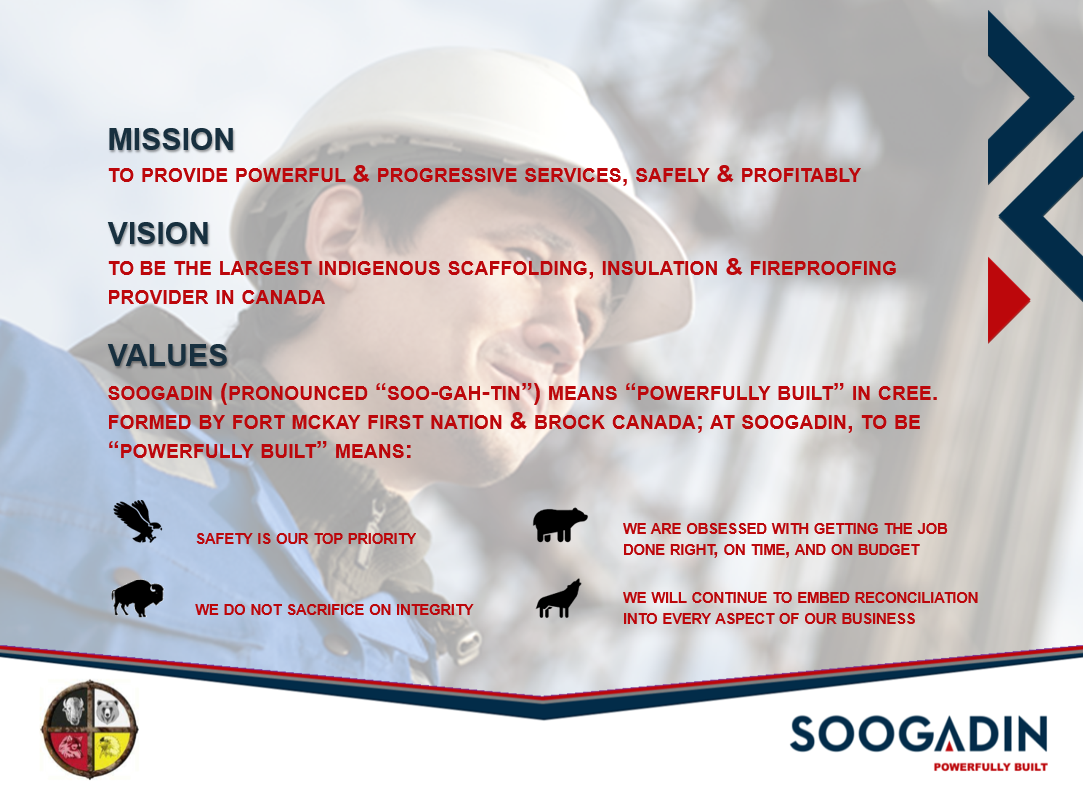 Formed by Fort McKay First Nation and Brock Canada, Soogadin leverages the expertise of two progressive organizations to bring leadership, operating efficiency, and a focus on community to the energy industry. This partnership is founded on the shared vision of value and innovation and on providing powerful and progressive solutions.
Why work with Soogadin Field Services Inc?



Soogadin is an employer that was specifically created to support the prosperity and advancement Canada's Indigenous peoples. Join us and g

ain experience in the industry while learning from the best. Soogadin Field Services inc. is committed to training and investing in our people's careers. Our top priority is providing a safe and inclusive workplace

for all.






Frequently asked questions

:





How are applicants Assessed?
All applicants are assessed relative to the skills listed on the job postings qualifications. Soogadin Field Services, Inc. is an equal opportunity employer. However, at times, as a First Nation owned business, preference may be given to candidates who are of the First Nations. We actively promote the development and advancement of our Aboriginal employees for future opportunities.
How long does the selection process take?
Most positions are filled within a two-week window. Once contacted by a Recruitment team member, you will be required to submit the required certifications and complete a pre-access drug and alcohol test.
Tips For Applying:
Please ensure your resume is up to date with most recent employment information

Please ensure you have the following:

Phone Number

Email Address

Listing of all valid and up to date Certifications

Highest level of education or training
Please click on a job title below to apply!
If we don't currently have an open position in your area, you may submit a Resume