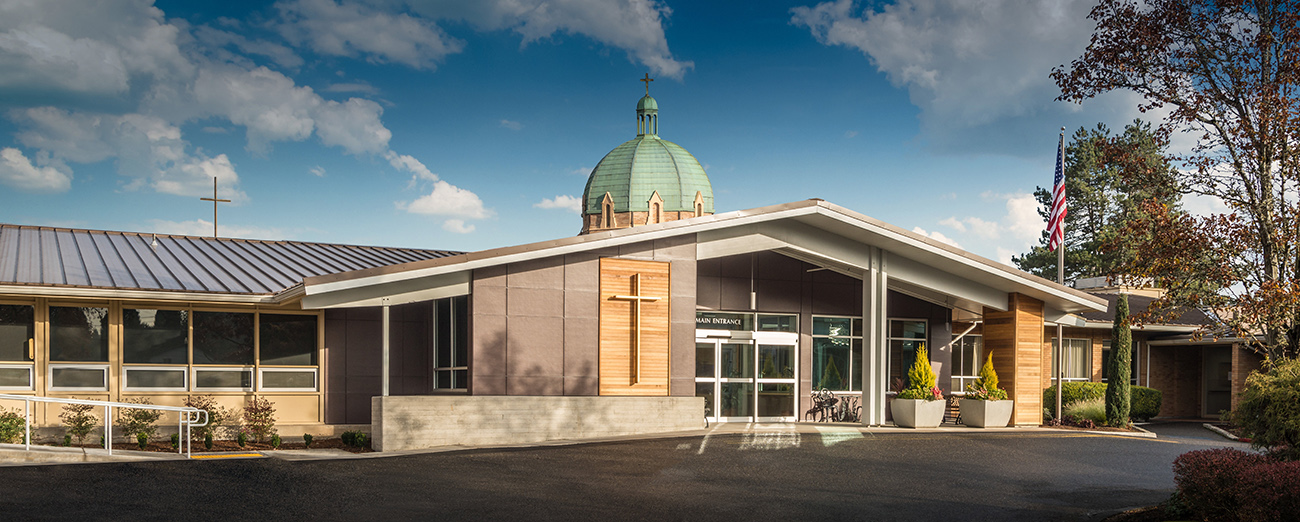 Unit Secretary Position
Maryville is located in Beaverton on the tree-lined, 43-acre campus of the Sisters of St. Mary of Oregon. It is highly rated, well-staffed, and freshly updated to provide an environment of peace and healing for those who need round-the-clock care.
Maryville offers a calm, respectful, and patient-centered atmosphere founded and focused on the Sisters' life-affirming values. If those are values you share, we hope you will consider becoming a member of Maryville's well-respected team of dedicated healthcare professionals.
Responsibilities:
Greet new and existing patients upon their arrival for appointments or procedures

Schedule patient appointments

Schedule transportation for resident appointments

Enters doctors' orders into the EHR

Make copies and fax paperwork to other medical offices upon receiving an official request for records

Call patients to inform them of upcoming appointments and reschedule as needed

Prepares discharge paperwork for discharging residents

Assists the skilled nurses in clerical tasks as needed

Calls clinics and doctor's offices to request documents/visit notes
Qualifications for Unit Secretary:
High school diploma or equivalent degree is required

Exceptional knowledge of medical terminology and hospital processes

Maintain and order office and medical supplies as requested by attending hospital staff

Experience scheduling patient appointments in accordance with doctor's availability and providing the patient with instructions prior to procedures

Organize and add detailed information to the personal calendar of physicians and other members of the hospital staff

Ability to effectively work within medical record software and update files accurately

Experience working in data entry software and maintaining detailed information regarding available stock and supplies

Experience maintaining a professional level of patient privacy in accordance with HIPAA procedures

Strong written and communication skills when speaking with patients and physicians
As a Maryville employee, you will receive competitive pay and benefits including
• Medical insurance (which covers chiropractic care, naturopathy, acupuncture, and even massage therapy for pain relief)
• Dental insurance, your choice of PPO and HMO programs
• Vision insurance
• A robust employee assistance program offering a variety of helpful free services
• Cell phone discount programs with Sprint, AT&T, and Verizon (even if you have an existing account)
• Paid time off
• A generous employer match for contributions to your retirement plan
Physical Requirements:
Able to regularly lift 45 lbs. transferring, rotating and assisting residents

Able to walk long distances between units

Able to stand and walk for several hours at a time

Able to bend, twist, squat, and kneel
To Apply:
Complete this online employment application, and submit your cover letter and resume along with three references willing to talk about your past employment. Once reference must be a previous supervisor.
This is a non-management position
This is a full time position

Visit
Careers
at Sisters of St. Mary of Oregon Ministries Corporation